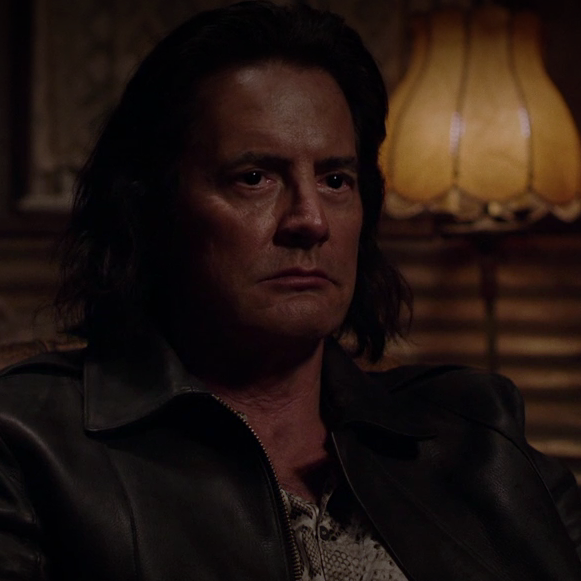 Spoilers ahead for the Twin Peaks premiere.

Unsurprisingly, there were few moments of levity during Showtime's Twin Peaks premiere on Sunday evening, so leave it to Kyle MacLachlan to lighten things up a little bit, even in a scene where he's terrorizing eccentric folk in a secluded cabin. Yup, that's right. Agent Cooper as we know him is still trapped in the Black Lodge after all these years, and Coop's doppelgänger is out and about, looking like this: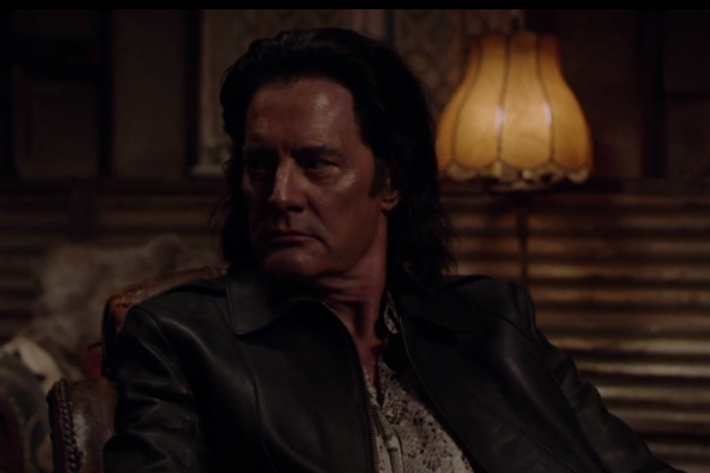 This is the only scene we're given with Agent Cooper's tan doppelgänger, referred to as "Mr. C" by a new character, in part one — the real Agent Cooper shares the ominous opening scene with the Giant in the Black Lodge — and he starts out with a bang by killing a gun-toting guard and soliciting two good-looking youngsters for an unknown adventure bound to end poorly for them. He's one evil dude with one bad haircut.