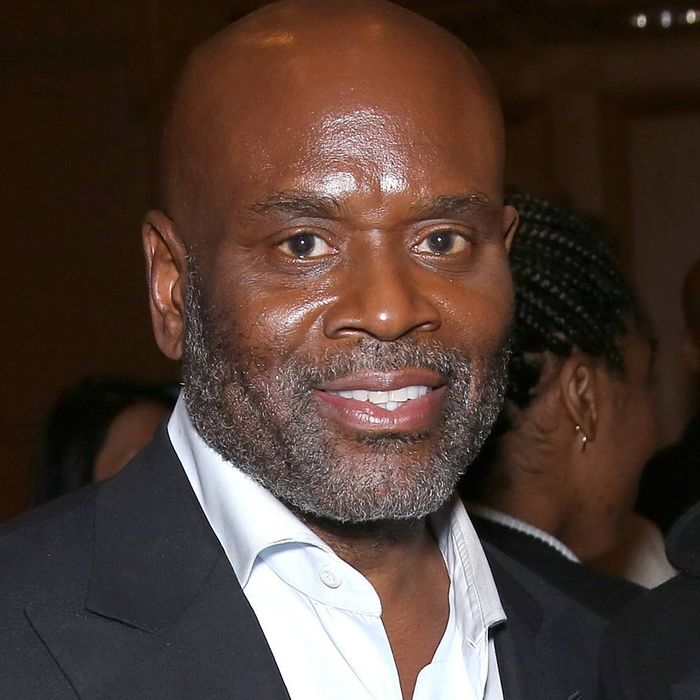 What will Reid's departure mean for the artists he signed?
Photo: Paul Zimmerman/Getty Images
It's a new dawn: Variety reports that L.A. Reid, music mogul and industry mastermind, is leaving his position as CEO and chairman of the Sony Music–owned Epic Records after six years. Reid's tenure at Epic — he was previously CEO and chairman of Def Jam — was a roller-coaster ride of accolades and disappointments. He entered the company when it was on its last legs, and quickly sought to bring it back in good standing with lucrative signings of promising pop acts Fifth Harmony and Meghan Trainor.
Trainor went on to win a Grammy, sell boatloads of singles, and make plenty of noise in the pop world. Then, last year, Trainor revealed it was an argument with Reid over her potential to deliver more that prompted "No." 5H also scored hits, but then, famously, turned out to be a bust when Camila Cabello departed. (Reid did, however, keep his faith in the four remaining members and got them a new contract with Epic.) In what was thought to be a winning move, Reid also reunited with Mariah Carey (whose career he resuscitated when he worked with her on The Emancipation of Mimi) and signed her to Epic in 2015, but that deal has so far proven to be less fruitful. And in a case of bad timing, Carey just re-signed to Epic with Reid no longer there to oversee her future. Similarly, Reid convinced Jennifer Lopez to reunite with the label just last year.

It's been a different story for Reid and rap: He's responsible for the signings of Future, Travis Scott, and DJ Khaled, all of whom have earned Epic No. 1 albums. This year alone, Future achieved the unprecedented feat of two separate No. 1 albums in back-to-back weeks. Meanwhile, Khaled has an album expected this summer, and just this week scored Reid his last No. 1 song under Epic with "I'm the One." Reid's most enduring legacy at the label will likely be his work in putting out the hugely successful posthumous Michael Jackson album Xscape. It's not currently known where Reid will go next (he tends to move fast), or who will replace him, but the shake-up is bound to have a ripple effect.