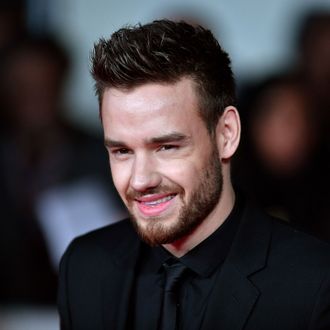 Oh boy.
Photo: Gareth Cattermole/Getty Images
The first rule of going solo: Distance yourself as far as possible from the group and fan base that jump-started your career. Or so goes the advice Liam Payne is apparently following from Zayn: He's the last to venture out on his own and the first to come out burning a bridge he still has to cross when it's all said and done. On Liam's first single, "Strip That Down," he's dissed One Direction plain as day. "You know I used to be in 1D, now I'm out free," he sings. "People want me for one thing, that's not me. I'm not changing the way that I used to be, I just want to have fun and get rowdy."

But with nearly all remaining members of One Direction releasing new music of their own within weeks of each other, this song is not the only opportunity Payne has had to make his thoughts on his bandmates known. Speaking with Music Choice, he complimented Niall Horan's new singles, but Harry Styles, not so much. "I'll be honest with you, it's not my sort of music. It's not something I'd listen to," he said. But he did have a quick save: "I think he did a great job of doing what he wanted to do. That's the way I'd put it best, I think." Liam also noted that Harry would probably say the same about his music since Harry doesn't listen to hip-hop. "My song's more 'Rack City' and his song is more of a different era to something I'd listen to, I guess," he said. "Strip That Down" does feature a rapper, Migos's Quavo, but a redux of the only song of note that Tyga has ever made it is not.