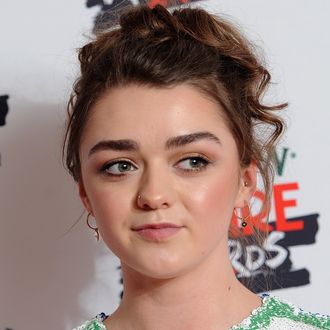 Photo: Jeff Spicer/Getty Images
Fox has found its New Mutants. Well, not all of them, but according to The Hollywood Reporter, the studio has signed Anya Taylor-Joy and Maisie Williams on to lead its forthcoming X-Men spinoff movie. Taylor-Joy will play Magik, a sorceress born Illyana Nikolievna Rasputin who can teleport through time and space, and who is the sister of preexisting X-hero Colossus. And Williams will play Wolfsbane, real name Rahne Sinclair, who in the comics was taken in and adopted by Moira MacTaggert (Rose Byrne) after her religious-zealot father tried to exercise the mutant out of her. Sinclair is able to transform into a wolf, which brings with it heightened senses and healing abilities. (Obviously, Williams ends up as the closest thing to a Dire wolf in the X universe.) In real life, Williams and Taylor-Joy have the power to stare straight into your soul with their huge eyes, and that is definitely a true and fact-checked statement.
Beyond Magik and Wolfsbane, New Mutants will also feature Moonstar, Sunspot, Cannonball, and Warlock, and Fox is reportedly taking care to cast those characters with ethnically appropriate actors. Moonstar, for example, is Native American, and Sunspot is Brazilian. Let's hope the studio sticks to it, because having the white-washing conversation again in the spring of 2018 would be incredibly tedious.