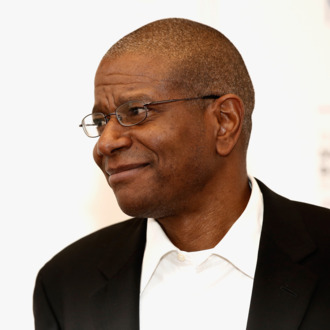 Author Paul Beatty participated in a very uncomfortable interview at the Sydney Writers' Festival in Australia recently while discussing his book The Sellout. The staging of the conversation so obviously lent itself to catastrophe, in fact, that it would feel like a satire if it wasn't so unfortunately true. So picture this: A well-meaning, smart white guy tries to have a candid, provocative conversation with a black man about race by asking him questions like, "Do you think that people become black? Do they have to learn what it means to be black?" The person asking, in this case, was Radio National host Michael Cathcart, and according to a report by The Guardian, Beatty, who is the first African-American to win the Man Booker Prize, was "more bemused than frustrated" when he turned the question back on Cathcart. "Ask yourself the fucking question, man … just think about it for a fucking second. Did you learn to be white?" Cathcart's response then managed to meet, if not surpass, the tone-deafness of his original question:
"I didn't know anyone who was anything other than white. But I believe that in my life I have learned to be white in different ways, and that I've become less interested in the notion of being white. So I think of myself just as a person. I think I have learned not to be white."
Cathcart also cited passages of Beatty's book back to him that contained the N-word, and praised Australia's progressive social journey. "There is good will in the majority of Australians as they search for a way of being neither black nor white, but of sharing a common humanity," he said. "I believe that we are an example to the world of what is possible." This comment actually prompted a lawyer of Gamilaroi descent in the audience to stand up and take Cathcart to task, shouting, "Look at yourself!" and "I want white Australia to look at themselves!" Mind you, this interview took place on National Sorry Day, Australia's annual official apology to the nation's indigenous peoples for the decades-long practice of white people trying to social engineer them out of existence.
The post-white Cathcart later admitted his question about learning to be black was "obviously a miscalculation," but largely stood by his approach to the interview, telling The Guardian, "[The Sellout] is a novel which I think sets out to offend and unsettle and amuse us all at once, and talking about it in a candid and probing way was never going to be plain sailing."