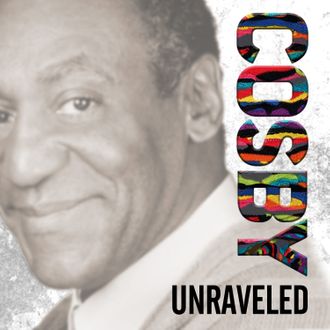 On June 5, opening statements are set to begin in Bill Cosby's trial for the alleged sexual assault of Andrea Constand, one of nearly 60 women that have accused the comedian of abuse. Given Cosby's fame and the weight of the allegations, this will be no ordinary trial: As the jury weighs his actions in court, his life and tattered legacy will be debated in public.
Cosby is a native of Philadelphia, and an upcoming podcast from WHYY, the city's public radio station, will make the case that Cosby is quintessential Philadelphia, for better or worse. Cosby Unraveled, as the project is called, will endeavor to "explore Cosby's beginnings in the projects of North Philadelphia, the heights of his influence, and the causes of his downfall." The podcast will publish three episodes in the lead-up to June 5, and further installments will be produced in real time as the trial progresses. Cosby Unraveled will be hosted by Annette John-Hall, who was an award-winning metro columnist for the Philadelphia Inquirer before joining WHYY, and the station's Lindsay Lazarski will produce.
The podcast, which will draw on reporting from WHYY's 70-person newsroom, seems well-positioned to grapple with the question of how much we should consider the biography of an individual who's on trial. Cosby's legacy has likely been irreparably tarnished after years of accusations, but what responsibility do we have to understand his story?
Podcasting has been producing some strong biographies lately, between the portraiture of S-Town, WBEZ's excellent Making Oprah from last November, and Mogul, Gimlet and Loud Speaker's podcast on the late hip-hop executive Chris Lighty, which will wrap up in early June. Cosby Unraveled should build on that trend.
The podcast will drop its first episode on May 24.