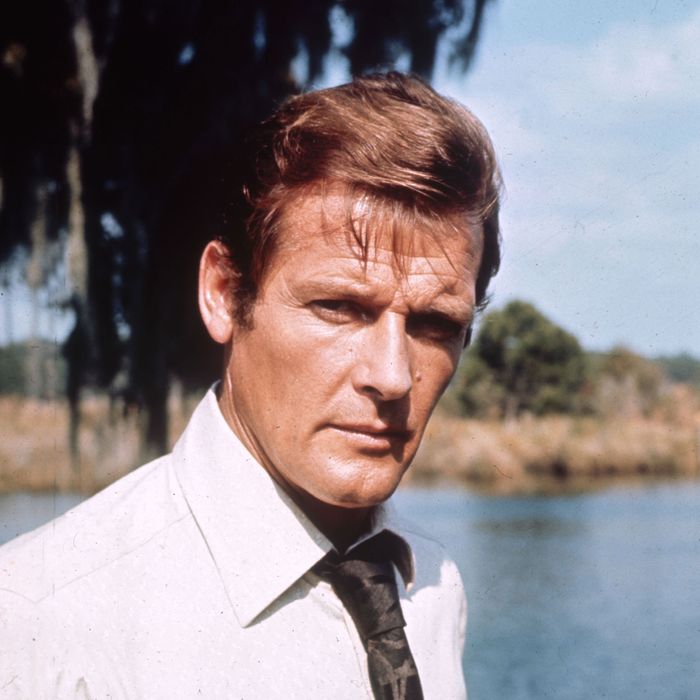 Roger Moore was the longest-serving James Bond.
Photo: Keystone/Getty Images
English actor Sir Roger Moore died today at the age of 89, his family confirmed. Born in Stockwell, South London, the man who would become 007 actually began his entertainment career in animation, and worked as a junior trainee in cartooning in 1943 at Publicity Picture Prods. He got into screen acting in 1944 and eventually went on to study at the Royal Academy of Dramatic Arts after a few well-received small roles. After making his way to the United States in 1953, Moore signed a contract with MGM and filled out various supporting roles for the studio until he got his first major break with the British TV series The Saint. Before Moore was Bond, he played charismatic thief Simon Templar for eight years and more than 100 episodes, but after that contract ended he was free to pursue a role in Her Majesty's Secret Service. The longest-serving 007 of them all first appeared in Live and Let Die, and went on to lead seven Bond movies over the course of 13 years.
Moore continued working in live-action and voice-acting roles for most of the rest of his life, and since 1991 had been very actively involved with UNICEF as an advocate for children's causes. According to a note released by his family, Moore died in Switzerland following "a short but brave battle with cancer." Read the letter in full below: