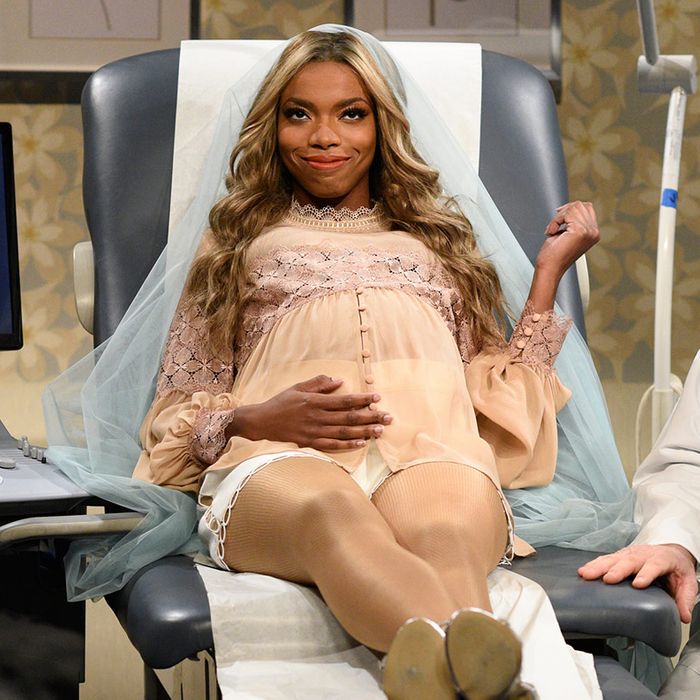 Sasheer Zamata as Beyoncé on SNL.
Photo: NBC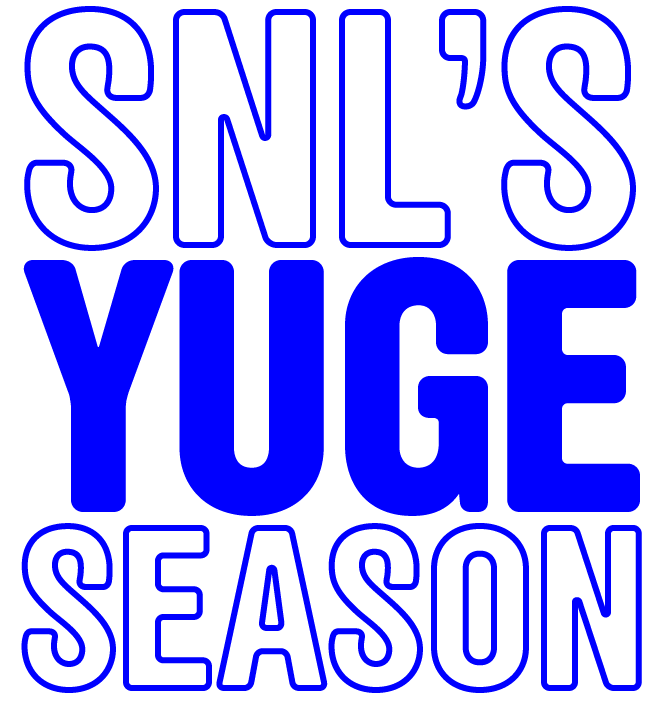 All week long, Vulture is taking a close look at Saturday Night Live's biggest season in years.

The average viewer of Saturday Night Live may not notice when the 2017–2018 season begins without Sasheer Zamata. Her departure lacked fanfare or drama, a marked contrast to her debut on the show — the direct result of a casting call designed to combat SNL's shocking dearth of minority writers and actors. That's usually how things go in show business for people of color, women, and the LGBTQ community. We foment outrage over lack of representation via short-lived protest movements like #OscarsSoWhite and the established order makes an ostentatious show of their wokeness by assembling a committee to "look into" the problem, a contest or scholarship, or the aforementioned casting call. In most instances, the problem persists, despite the press release sent out that says otherwise.
Zamata ended up being the physical embodiment of that controversy, and never seemed to get a chance to do what she was trained to do, which is to make people laugh. She now belongs to one of the most exclusive clubs in American comedy: the black female comedian let down by the Saturday Night Live franchise.
The original cast of SNL had no black women at all. Their one black cast member, Garrett Morris, notoriously struggled to fit in with the close-knit, white Second City and National Lampoon alums who made up that first group. The first black woman on SNL was featured player Yvonne Hudson, a former extra during the show's glory days who joined the ill-fated 1980 cast (highly unpopular with fans, much of the creative team and cast was fired that year) — rarely used, never promoted to full cast member, and fired when Dick Ebersol took over the show from Jean Doumanian. If IMDb is to be believed, Hudson never worked in television again after her dismissal.
SNL wouldn't hire another black woman, Danitra Vance, until Lorne Michaels returned to produce the show in 1985. Vance would be fired after one season, too, though not before giving birth to a character literally called "That Black Girl" — a parody of the Marlo Thomas sitcom That Girl. The premise here was that the titular black girl, an actress, can't get work because of her race, in perhaps the most shocking example of a lack of self-awareness I've ever seen in comedy. In 1991, Ellen Cleghorne was hired to be a featured player, was promoted to full cast member, and like Zamata, lasted for just four seasons. Cleghorne's best known recurring character was yet another ethnocentric creation, Queen Shenequa — the entire joke being that she's really into Africa.
The gold standard for black female SNL cast members is Maya Rudolph, who stayed on the show for seven seasons and never seemed to suffer from the "That Black Girl" or "Queen Shenequa" stigma. One could point to her being a part of a show business family (her mother was the singer Minnie Riperton), her biracial heritage, or any number of other theories, but regardless of their validity, there's no question Rudolph is an otherworldly talent who broke out of the Lorne Michaels white boys' club because she's just that damn good.
Zamata, who came with a pedigree that includes UCB training and previous TV credits, couldn't match that success, and now SNL is once again back to having one black woman on the air: Leslie Jones. Jones is, in many ways, the polar opposite of Rudolph. She's dark-skinned and doesn't disappear into roles as much as she is always playing a version of her brash, loud-mouthed persona, honed during years of doing stand-up comedy. She may not do the multiple impressions that seem to be a prerequisite for a job on SNL these days, but she does a mean Leslie Jones, and that seems to be enough to capture attention. Zamata didn't have the raw personality that catapulted Jones, nor was she ever the true chameleon that Rudolph was. She didn't develop any memorable characters and her impressions of black celebrities, like Taraji P. Henson and Rihanna, didn't go beyond the level of caricature. A great sketch actor just needs to be funny in a scene and facilitate other people being funny at the same time. A great SNL cast member has to do all this, but they also have to be exceptional and unique individuals at the same time.
The great exception to this rule is Phil Hartman, the ultimate comedy utility player. Hartman could seemingly fit into any sketch, never steal oxygen from his fellow performers, and still get laughs. He wasn't the breakout star Dana Carvey, Jon Lovitz, and Mike Myers were. His big post-SNL project was a supporting role in the classic ensemble sitcom NewsRadio. Even his Bill Clinton impression was massively overshadowed by Darrell Hammond's frothing pervert in the late 1990s. What kept Hartman from fading away was that SNL has always needed a blustery white male blowhard. Saturday Night Live has occasionally been a part of black comedy history — take Richard Pryor's famous N-word sketch opposite Chevy Chase — but its traditions are deeply rooted in white baby-boomer ideas of what is funny. Al Franken, Jim Downey, Robert Smigel, Michael O'Donoghue, Seth Meyers, and now Colin Jost all feel like evolutionary steps from each other. Where does a black woman fit into that? In order to succeed in an environment dominated by white male perspectives, a black woman has to go beyond mere competence and be truly transcendent.
Harnessing one's talent is easier in a creative world where your identity is not an outlier. Shows like In Living Color and Chappelle's Show were not remarkable just because they featured predominantly black casts. They were special because they spoke to black people, with black voices, about black topics. They played around with formula. They were the initial vision of powerful black comic voices, creating their own worlds the way Lorne Michaels built SNL from nothing.
Asking a black female actor to walk into the greatest comedic institution in mainstream American culture requires a level of assimilation and "go along to get along" rivaled only by 24-hour cable news. Saturday Night Live is still the impossible dream hungry improv actors salivate over, as dramatized in the Mike Birbiglia cinematic roman a clef Don't Think Twice, but it's actually someone else's dream. It's Lorne Michaels's dream, one that he had over 40 years ago. And some people simply do not fit into that dream.