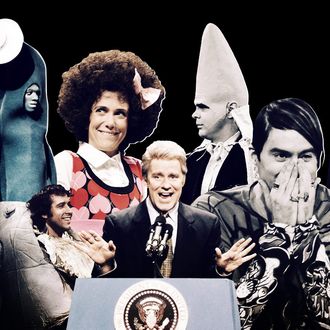 Photo-Illustration: Vulture and Photos by NBC/Getty Images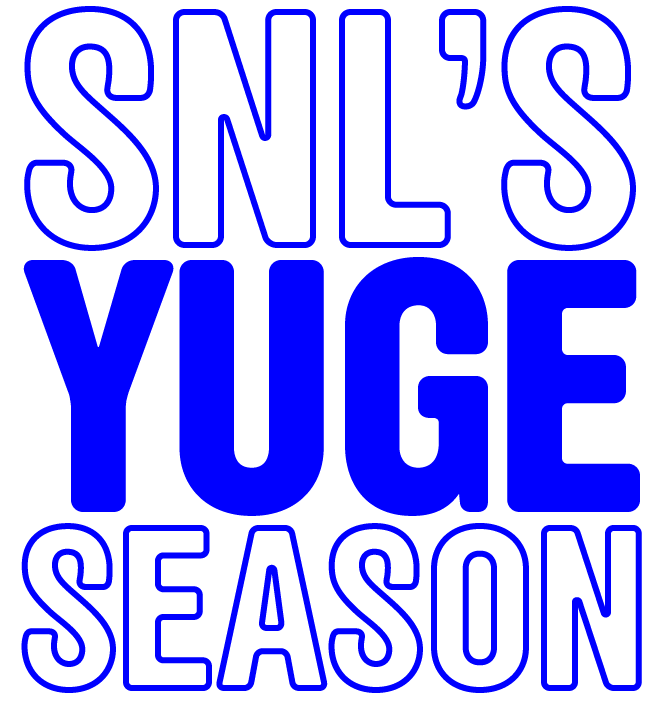 All week long, Vulture is taking a close look at Saturday Night Live's biggest season in years.
Saturday Night Live is a show of eras — casts that come together and peak around the same time. Every era has good years and bad years — sometimes they take a while to gel; sometimes they come quick and fizzle out — but ultimately they leave a sense of who they were. This ranking aims to capture which era left the best overall impression.
A note on how the eras were defined: The show could be sliced up many different ways, but what we landed on felt like the clearest lines to draw based on cast arrivals, departures, and head writer tenures.
Which era is the best likely depends on the age of the person you ask, subjective to their comedic taste, how they watch the show, and when you ask them — to account for that, we asked a panel of comedians and journalists to weigh in and rank the eras individually. After taking into account everyone's opinions, we came away with our ranking below. Like the show itself, it will likely change with time, but in 2017, this is where it stands.

A big thank you to our panel, which included: Jen Chaney, Dave Schilling, Matthew Love, Jesse David Fox, Yael Kohen, Wayne Federman, David Sims, Mike Ryan, Mike Sacks, Meghan O'Keefe, Sean L. McCarthy, Dan Pasternack, Josh Wolk, Elise Czajkowski, Bill Sheft, John Sellers, Scott Rogowsky, Katla McGlynn, Alex Edelman, and a number of voters who requested to remain anonymous.

Head Writers: Mason Williams, Jeremy Stevens, Tom Moore, Michael O'Donoghue, Bob Tischler, Andrew Smith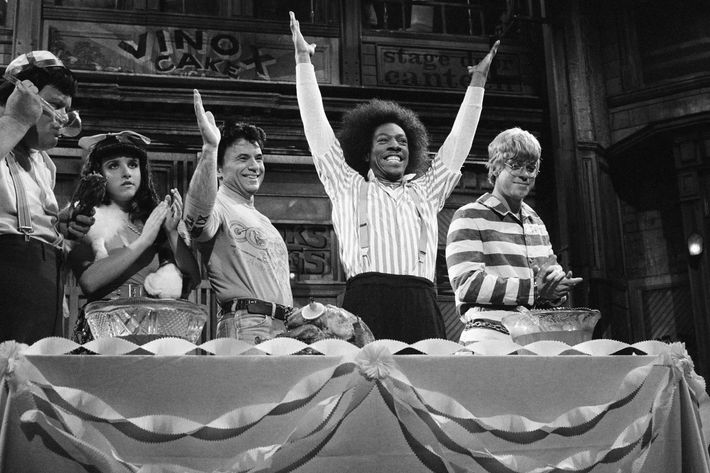 When Lorne Michaels and the entire original cast hightailed it out of 30 Rock, NBC seemed insane to try continuing SNL under a new producer (Jean Doumanian) and a new cast with no-names like Tony Rosato, Ann Risley, and Gilbert Gottfried. When SNL '80 ended up being an unmitigated disaster, the first iteration of the "Saturday Night Dead" critics declared victory. Still, NBC persisted and brought on SNL's absentee father — co-creator Dick Ebersol — to save the day. The smartest thing Ebersol did was keep an underused Eddie Murphy and Joe Piscopo when he turned over the cast. Murphy was the biggest star the show ever produced and dominated like few cast members ever have. However, SNL is meant to be a variety show, and that means showcasing a variety of comedic talents. So, yes, SNL wouldn't still be around today if it weren't for Murphy, but it's hard to argue the show as a whole ever captured the same special something he did on his own.

Head Writers: Colin Jost, Rob Klein, Bryan Tucker, Chris Kelly, Sarah Schneider, Kent Sublette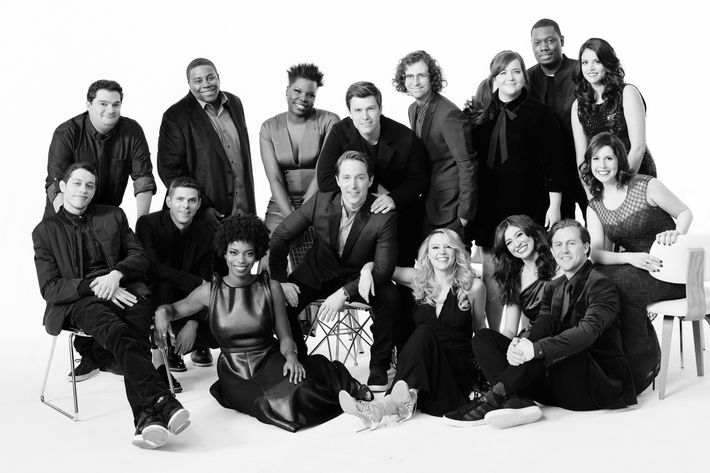 It feels a little unfair to judge this era while it's still shaping its identity. Not to mention, it doesn't have the benefit that older casts have where the bad fades from memory and only the classics linger. Still, it has been four seasons since the last major cast departures, which is plenty of time to establish itself. More than anything, this era's problems stem from inconsistencies in the head writer slot, which has been in constant flux since Seth Meyers left.
This season, however, seemed primed to be a breakout for this era and it was, just not in the way that showcased its cast members. While this past season earned the show its biggest ratings in 20 years, it is as much a reaction to the roller-coaster ride of politics as it is any original contributions from the players and crew. Alec Baldwin, Melissa McCarthy, and the administration they've parodied were the focus, not Kate McKinnon, Leslie Jones, and the rest. The cast, in particular the women, are very talented, and though it's a baby step, it's also the most diverse in the show's history; the population at large just hasn't seen what they all can do. Fortunately, it's not over yet.
Head Writer: Bob Tischler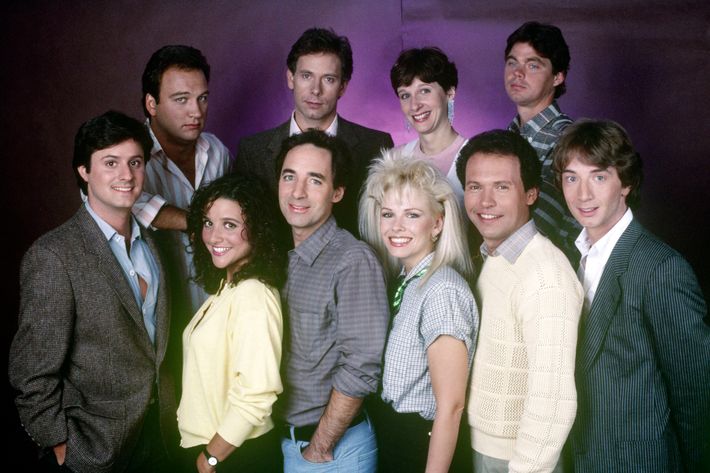 In his last season as Saturday Night Live overseer, Ebersol bucked the SNL tradition of cultivating fresh talent and recruited established names to join the cast: Billy Crystal, Martin Short, and Spinal Tap's Christopher Guest and Harry Shearer. The result was a season in which the comedy was not wildly edgy, but nevertheless produced some funny, memorable characters and sketches: Short's SCTV-originated Ed Grimley, who became even more famous on SNL; the synchronized swimming documentary that feels, understandably, like it was ripped from a Christopher Guest movie; and Fernando's Hideaway, the Crystal-hosted talk show that turned "You look mah'velous" into a national catchphrase and a minor hit song. (It's true. Look it up.) This year is also just as famous for the talent that was underused, including Julia Louis-Dreyfus in her third and final season, and writer Larry David, who barely got a sketch on the air but created a lot of material he would later incorporate into another NBC comedy starring Louis-Dreyfus: Seinfeld. Ultimately, what makes SNL SNL is the players being not ready for prime time. It's the audience figuring out the cast members, and the cast members figuring themselves out. This season was funny, but it didn't capture that spirit.
Head Writers: Steve Higgins, Fred Wolf, Tim Herlihy, Adam McKay, Tina Fey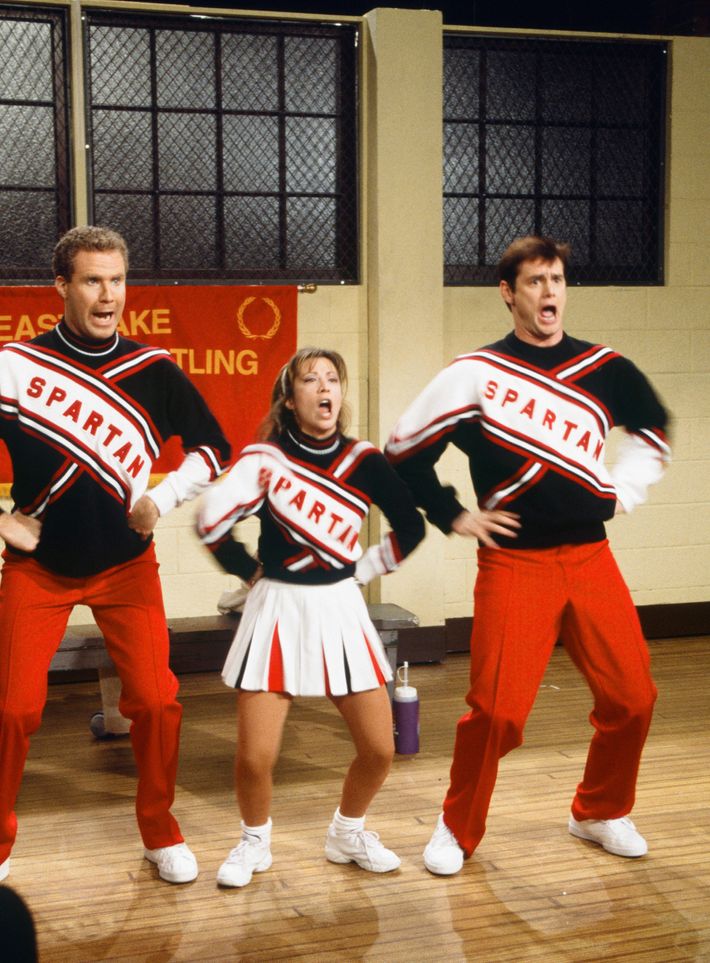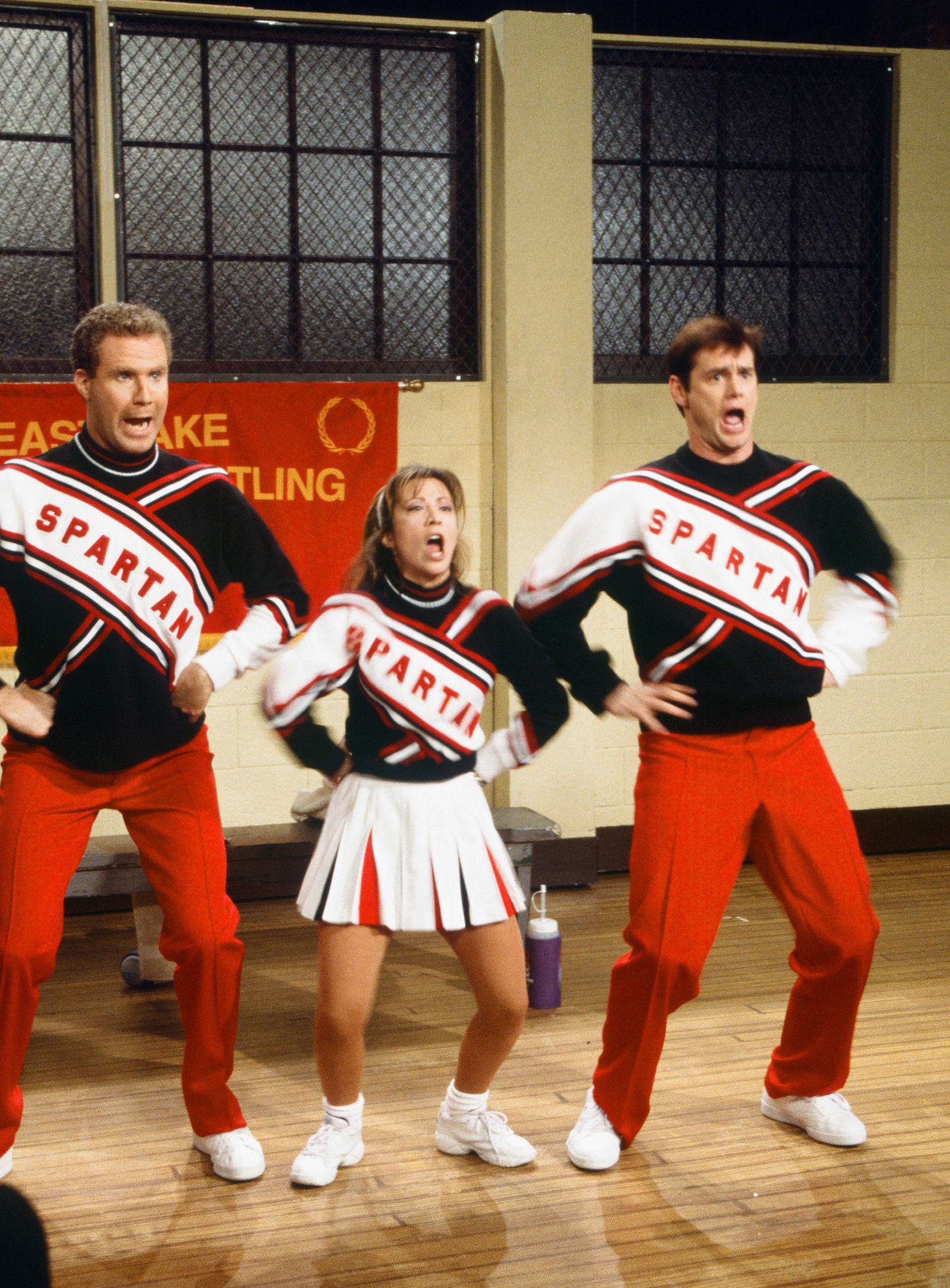 As the story goes, Lorne Michaels responded to low ratings and critical opinion by cleaning house and bringing on a new, particularly improviser-heavy cast. Among those new hires was a young Groundlings veteran who would go on to easily become one of the show's top five cast members ever: Will Ferrell. Ferrell didn't dominate the show as decisively as Murphy did — he was a giving performer and great at working with a partner, like the Spartan Cheerleaders with Cheri Oteri, Celebrity Jeopardy with Darrell Hammond as Sean Connery, the Night at the Roxbury guys with Chris Kattan, mash-up artists Marty and Bobbi Mulhan-Culp with Ana Gasteyer, and the Dog Show with Molly Shannon. Also, the other cast members were much stronger than they were in the early '80s, especially the women. Maybe because there wasn't a consistent head writer through the era — with Steve Higgins and Tim Herlihy giving way to Adam McKay and Tim Herlihy, to McKay alone, to a year of Tina Fey — but these years as a whole don't feel quite as stellar as some earlier or later incarnations. The home audience, much like Christopher Walken's famous Blue Oyster Cult producer character, was waiting on a bit more cowbell.

Head Writer: Jim Downey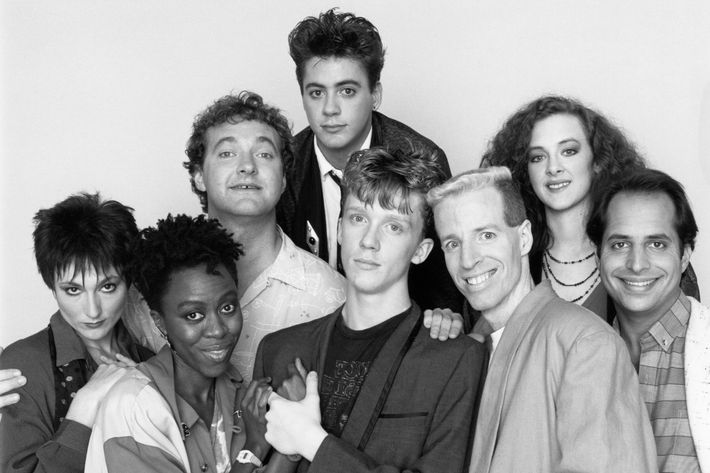 After five years away, Lorne Michael was back! But that didn't mean he hit the ground running. The 1985–86 season went down as one of strangest in the show's history, with cast that included Randy Quaid (?), Anthony Michael Hall (??), Joan Cusack (???), and Robert Downey Jr. (????). Also, Terry Sweeney and Damon Wayans — two very talented performer whom Michaels could not figure out what to do with. It was a mess that almost led to the show's cancellation, but Michaels begged and promised to find a cast better suited for the show. And boy did he! Building around the lone holdovers — Jon Lovitz, Dennis Miller, and Nora Dunn — Michaels inarguably nailed it, bringing on Phil Hartman, Dana Carvey, Jan Hooks, Kevin Nealon, and Victoria Jackson as well. Paired with a talented writing staff that included Jim Downey as head writer, Al Franken and Tom Davis, Jack Handy, Bob Odenkirk, Robert Smigel, and a bunch of future Simpsons guys, including Conan O'Brien and Greg Daniels, the show fully recovered after a long stretch of uncertainty.
Head Writers: Seth Meyers, Paula Pell, Andrew Steele, Colin Jost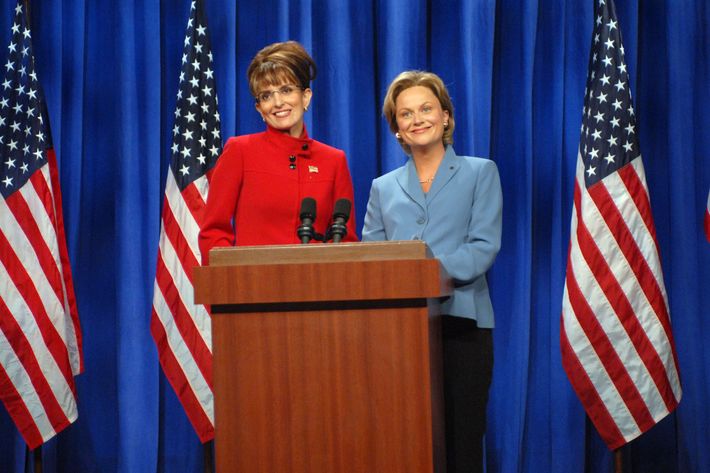 As a head writer, Seth Meyers was less of an ideologue than some in the past. He didn't want every sketch to feel like Seth Meyers so much as he wanted the show to be the best it could be. And he oversaw a cast incredibly good at what they did. You had Kristen Wiig, one of Lorne's top three or four cast members ever; Jason Sudeikis, one of the show's best Everyman; Bill Hader, a Hartman like glue guy; Will Forte at his weirdest; Fred Armisen doing at least one very Fred Armisen sketch a week; Kenan Thompson coming into his own as a multitalent; and, of course, Andy Samberg and Lonely Island, which literally changed comedy. The period also included one of the most memorable, impactful, and funny political runs, with Meyers penning Tina Fey's iconic Sarah Palin sketches. Not for nothing, the show was operating at a incredibly high level while also being, by all accounts, a really nice place to work.

Head Writer: Jim Downey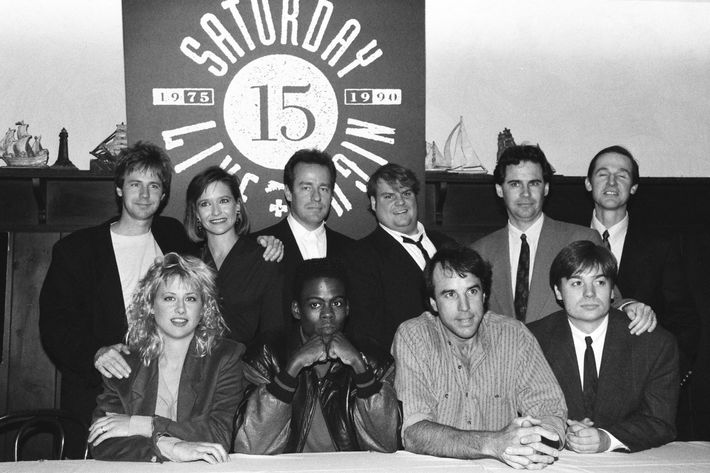 Due to this era's tumultuous end — low ratings, the show's potential cancellation, the near firing of Lorne Michaels, the sad exit of players including the disgruntled Janeane Garofalo — it gets a bad rap, but at its peak it's hard to argue the show was ever better. It sort of defined a dynamic the show has had success with ever since, where you have veterans in their prime taking up most of the room and a crop of upstarts filling in the blanks and bringing a new energy. Dana Carvey was crushing it, earning five Emmy nominations in a row, including a win in 1993. Mike Myers was a revelation. And Phil Hartman was bringing the whole thing together. At the same time, Chris Farley, Chris Rock, Adam Sandler, David Spade, and Rob Schneider carved out a place for themselves in the mainstream and for every whimsical man-child following in their footsteps. Add in a year of Jan Hooks, underrated runs by Julia Sweeney, Melanie Hutsell, and Ellen Cleghorne, and many of the writers from the late '80s who were growing ever more confident, and you had a show that (at least on-camera) felt really in sync. Also, if your main criteria for a good SNL cast is post-show success, it's hard to argue with the combined box-office totals of Sandler and Myers, plus the greatest stand-up of the last 30 years, Rock.

Head Writers: Tina Fey, Dennis McNicholas, Andrew Steele, Seth Meyers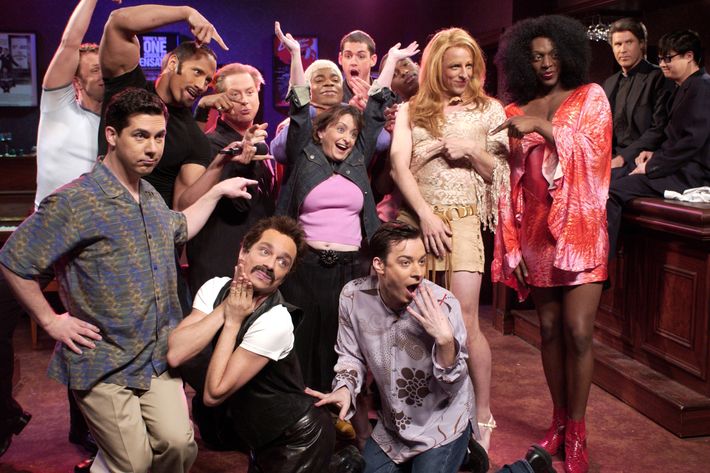 Tina Fey, beyond being the show's first female head writer, represented a real shift at SNL. It became sharper, more pop-culture savvy, and incredibly flexible. Every era of SNL is defined by its talent — this one just had more of it: Jimmy Fallon, Tracy Morgan, Maya Rudolph, Horatio Sanz, Amy Poehler, Rachel Dratch, Chris Parnell, Fred Armisen, Darrell Hammond, and Will Forte. It also had a writing staff that was able to use everyone to the best of their ability. Will Ferrell gave them two good years, if not his two best years. SNL had always been political, but Ferrell's George W. Bush still ranks as one of the most pointed critiques of a sitting president in comedy history. He had the unique task of both playing Bush as an affable dullard, while also carrying the role through the Bush versus Gore recount, 9/11, Afghanistan, and the cultural scars that came with those massive events. All together, it represents maybe the most consistent run in the show's history.

Head Writers: Lorne Michaels, Michael O'Donoghue, Herb Sargent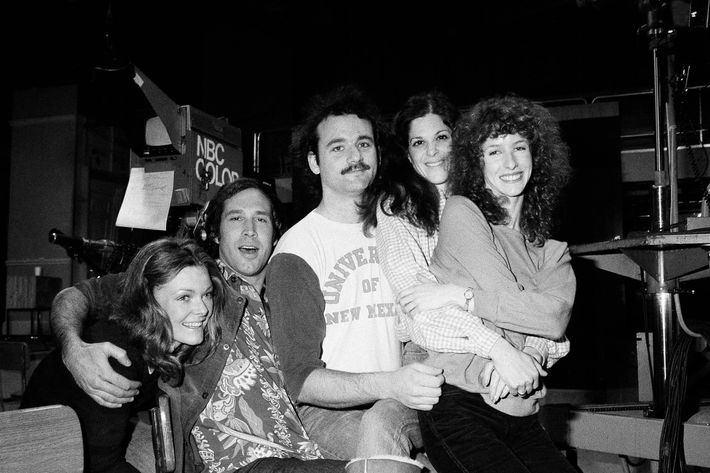 Yes, it's predictable to say that the first five years of Saturday Night Live stand as its best and most important era. It's also true. (Though almost every era in the top five got at least one first place vote.)

The original Not Ready for Prime Time Players are the Bo Diddley, Elvis, Beatles, and Bob Dylan of Saturday Night Live. Each of them looms so large that their first names — John, Dan, Chevy, Gilda, Jane, Laraine, Garrett, Bill — don't require last name follow-up. You know who they are, and you know what they did in those early days, when they, their leader Lorne Michaels, and a cast of recurring players cracked open the 11:30 time slot and filled it with Coneheads and Blues Brothers, Roseanne Roseannadanna and Father Guido Sarducci, two wild and crazy guys and a version of President Ford prone to pratfalls. Not every sketch was a winner — far from it — but this was a time when Saturday Night Live was at its most inventive and dangerous, in large part because it was still a kid, testing its boundaries.
Conceptually, as well as from moment to moment, SNL in the late '70s was making itself up as it went along, which is what live sketch comedy is fundamentally supposed to do. It was also creating a template for news satire, a space for experimental short films, and a launchpad for comedic talent that would make it one of the chief influencers on American humor for decades to come, even though its key architect, Michaels, was technically Canadian. This will always be the era that every cast member, writer, and maybe even Michaels himself holds up as the greatest of all time, because it created the standard to which every subsequent phase of Saturday Night Live would be compared.