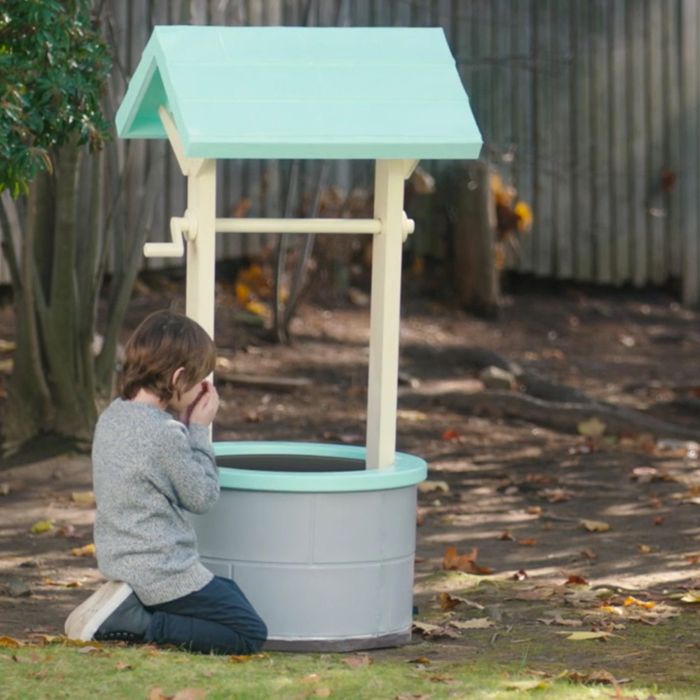 Wells for Boys.
Photo: NBC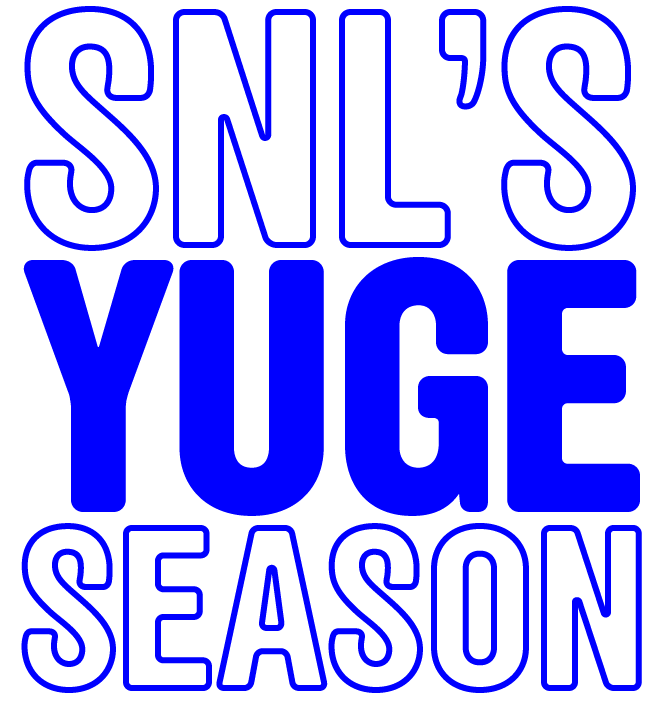 All week long, Vulture is taking a close look at Saturday Night Live's biggest season in years.

A lot of people watched Saturday Night Live this season, in large part because the current president. What they were offered, as is always the case with SNL, was mixed. But the highs were high, and ironically, the funniest sketches had nothing to do with politics. Here are the best of the best, ranked.
10. "Live Report"
A very simple concept — a guy with a hot girlfriend — but impeccably scripted. How it bounces back and forth and heightens with every new character, each of whom has a distinct take on the game of the sketch, is masterful. It might not get the attention of the show's Trump stuff or SNL's weirder fare, but when I talked to my professional sketch-writing friends about the season, this one always comes up.
9. "Actress Round Table"
It's hard for me to watch this sketch and not think about what could've been. Coming off an Emmy win and a breakout role in Ghostbusters, this was supposed to be Kate McKinnon's year. At least we still got Debette Goldry, though, who returned multiple times and is a wonderful thing — tragic, luminescent, hilarious. McKinnon totally crushes it.
8. "Funny New Comedy"
On the margins of the comedy boom we are in the middle of, there is a war going on for comedy's soul. That may be a bit severe, but I think there are some who resent deeply that the most talked about comedies aren't funny. This sketch both makes the argument against comedy in theory, while celebrating comedy comedy by, you know, being really funny. Structurally, there is something really impressive about getting people to laugh at specifically the least funny things you can think of.

7. "Totinos"

Repeating sketches is part of the fabric of SNL, but they are a challenge. Often, a revisited sketch will follow the same beats as the originals but with altered jokes. It's why, as Seth Meyers pointed out when I interviewed him about the best Lonely Island short, the writers are maybe most impressed when their co-workers are able to revisit the world of a sketch and find not just something new, but something better. Airing before the Super Bowl each season, the "Totinos" sketches flew under the radar this year, but in its third incarnation, they were able to find something new, funnier, and more satisfying. It is a perfect end for the trilogy.
6. "Youngblood"
There are plenty of live sketches on this list, but there are just some things pretapes offer that live ones can't. In the case of "Youngblood," it's how the tone, and especially the performances, make a particularly silly sketch feel grounded. So much so by the end, you find yourself oddly invested in the central relationship.
5. "Most Evil Invention"
This one is slow to start, but when the central premise is revealed, oh boy. It is the darkest SNL sketch in recent memory, performed with an impressive sociopathic deadpan by the Rock. It is not for everyone. If you listen to the audience, you get the sense that for like 15 percent of them, it was the funniest thing they'd seen all year, and, for the other 85 percent, the most horrific. Good to see the old show can still push it.
4. "Sean Spicer Press Conference"
A lot has been written about this moment, including by me, so I will use this spot to make my annual appeal to watching SNL when it airs. It doesn't happen most episodes, it barely happens most seasons, but there are those times where something is happening live, and the immensity of the moment is hard to ignore. Unlike those who found the clip the next day, I didn't know Melissa McCarthy was going to come out; I didn't know an unbelievable performance was about to appear out of thin air. Any structural flaws that might exist in the script were overwhelmed by one of the all-time great impressions.
3. "Haunted Elevator"

Sometimes SNL sketches feel like they were written by the collective unconscious. Airing and written right after the third presidential debate and right before election day, David S. Pumpkins was a needed respite of low-stakes weirdness. But in there was solid craft, with each beat nicely heightening without selling out the bit too much. SNL hasn't self-generated a phenomenon like DSP in a while.
2. "Black Jeopardy"
There has been a lot of talk about political comedy this television season, particularly on Saturday Night Live. But for the most part, not much of it has felt particularly original or insightful, and even less has been funny. (This is not to say all political comedy is useless; I do think political comedy is good at communicating complex ideas and offering catharsis.) Trump is an obvious premise with obvious things to make fun of, and all of these jokes had been exhausted by the fall. "Black Jeopardy" got at something deeper and more complicated: How the powers that be foster racial resentment to divide the working class against each other. All the while, it's able to just be a funny, SNL-style sketch. To do all of this in its fourth incarnation is a real triumph at SNL.
1. "Wells for Boys"
In the most watched SNL season in years, it's nice that the best sketch of the year is so small. It's a minor observation, richly painted and impeccably executed. Co-written by Julio Torres and Jeremy Beiler, it's based on Torres's life as a sensitive young boy who used to pretend an empty plant pot was a well he could run his fingers along. And what is so special about the sketch, for a form that is so traditional and often cynical — the commercial parody — they created a lived-in world with real characters. Every time I watch it, I can't get over the love in both Emma Stone and Bobby Moynihan's performances.
SNL is a variety show. Sometimes the best sketches are the ones that feel the most classic. Sometimes the best sketches take a classic format, but filter it through a totally unique point of view. "Wells for Boys" is an example of the latter, and it's the best sketch of the season.
Honorable Mentions
"Couples Game Night"
The singing and composition of the Sunday in the Park With George parody inside this innocuous game night sketch is pitch-perfect, as is the reveal.
"Chonk"
A well-articulated, sharp piece of satire – the key is in the editing.
"Crucible Cast Party"
The sketch obviously comes from a real place and is filled with tons of great jokes. A great use of the host, Lin-Manuel Miranda, as well.
"Diego Calls His Mom"
Lovely and subtle, this is more of a tonal piece than a big, laugh-riot sketch. It 100 percent succeeds at what it's trying to do. I spoke with co-head writer Chris Kelly after it aired, and he said it instantly affirmed for him how great of a decision it was to hire Julio Torres as a writer.