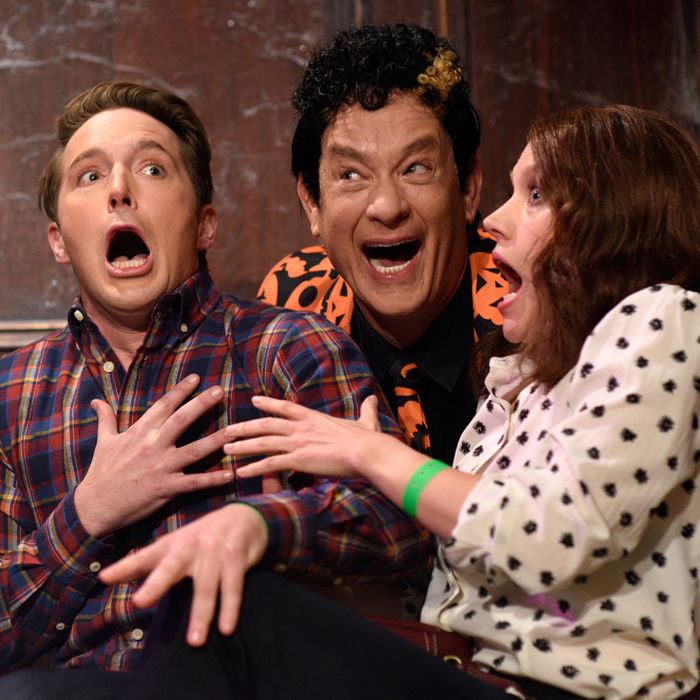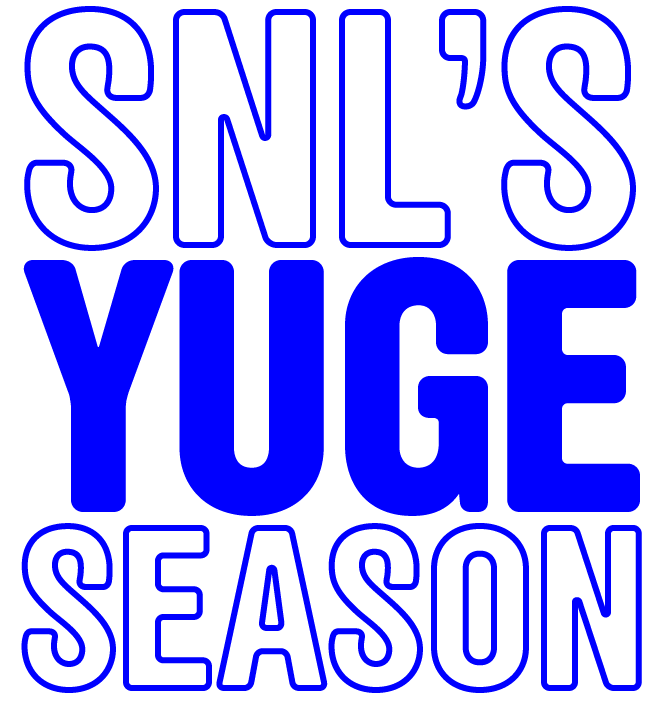 All week long, Vulture is taking a close look at Saturday Night Live's biggest season in years.
Decades from now, TV critics will probably still be debating where Saturday Night Live's 42nd season ranks in the show's pantheon. But whatever the judgement of future small-screen historians, Nielsen's verdict is already pretty clear. Defying the forces of gravity that have sent audience numbers tumbling for almost everything else on TV — including NFL games — viewership for NBC's iconic sketch comedy series surged by more than 30 percent against last season, reaching levels it hasn't seen since the early days of the Clinton White House. But more stunning than the raw numbers is this: Among adults under 50, SNL's ratings during the 2016–17 Nielsen campaign were strong enough to land it among the season's top-ten regularly scheduled entertainment series, breathing the same rarefied air as prime-time hits like Empire and Grey's Anatomy. Much like America electing a politically inexperienced, self-confessed sexual harasser president, that's never happened before.
While final numbers won't be in until early June — DVR data is still being tallied for the season finale — SNL 42 right now is on track to end up with just over 11 million viewers and a 3.51 average adults 18–49 rating for first-run episodes. The total viewer number represents the show's biggest weekly average since the 1993–94 season (11.32 million) and its best demo performance since the 2009–10 season (when SNL also averaged a 3.51). And if you look at Nielsen's household ratings index, which accounts for population growth by measuring the percentage of TV homes watching a series, SNL's 6.76 rating ranks as the show's top Nielsen score since 1994–95. No matter the metric, SNL soared.
As noted earlier, however, what stands out most about this season's numbers is how SNL did relative to its prime-time competition. As impressive as this season has been, numbers-wise, the Lorne Michaels–created series has had higher-rated years during its four-plus decades on the air. Back in 2008–09, Tina Fey's Sarah Palin and Amy Poehler's Hillary Clinton star turns pushed the show to a 3.9 demo rating, about 10 percent above this most recent season. But that 3.9 rating during the dawn of the Obama administration wasn't even good enough to crack Nielsen's top-30 shows for the season. It put SNL below the always old-skewing Dancing With the Stars results show and Fey's own ever-struggling 30 Rock that season.
By contrast, this season's estimated 3.5 rating ranks SNL behind only The Big Bang Theory, This Is Us, Empire, and Modern Family among broadcast shows (and The Walking Dead, if you count cable). The gains were even more impressive in overall viewers. Last season's audience of about 8.2 million didn't even land SNL in Nielsen's top 50 and put it behind the likes of now-dead series such as The Odd Couple and Mysteries of Laura. This season? SNL will easily make Nielsen's top 20 and end up TV's second-most-watched comedy, above Modern Family and behind only Big Bang. So even if this wasn't the biggest-ever season for SNL in terms of raw numbers, the series has never stood so tall when compared to everything else on TV at the time.
To be sure, a significant part of SNL's improved stature can be chalked up to factors that aren't directly connected to the show's quality, or how beloved it is by audiences. For one thing, while the era of Peak TV has resulted in a massive surge of competition for prime-time comedies and dramas, we haven't seen a slew of SNL wannabes popping up. It's still the only live variety/sketch comedy show on TV, which may help explain why its numbers have held steady-ish at a time when many prime-time shows have seen their viewership cut in half within the space of three years. And while all shows both benefit and suffer from the rise of DVRs and streaming, there's a case to be made that time-shifting has helped SNL far more than hurt it. The series added upwards of 3 million viewers each week through delayed viewing, allowing folks too damn old to stay up until 1 a.m. to keep up with SNL. Indeed, SNL's biggest demographic gains this season versus last came among the two groups least likely to be awake after midnight: kids 2 to 11 (+54 percent) and adults over 65 (+50).
But even allowing for such external forces, SNL 42 stands as an unqualified Nielsen smash. Among every age group, with both men and women, the series saw year-to-year growth of more than 20 percent. It drew big live audiences, but expanded its reach as never before through time-shifting. And while late-night peers such as Stephen Colbert, Samantha Bee, and Trevor Noah all experienced their own significant bounces from covering The Rise of Trump, SNL each week reached a bigger audience than all three hosts' series combined. The show whose cast once self-deprecatingly referred to itself as the Not Ready for Primetime Players this season proved itself clearly worthy — and then some.