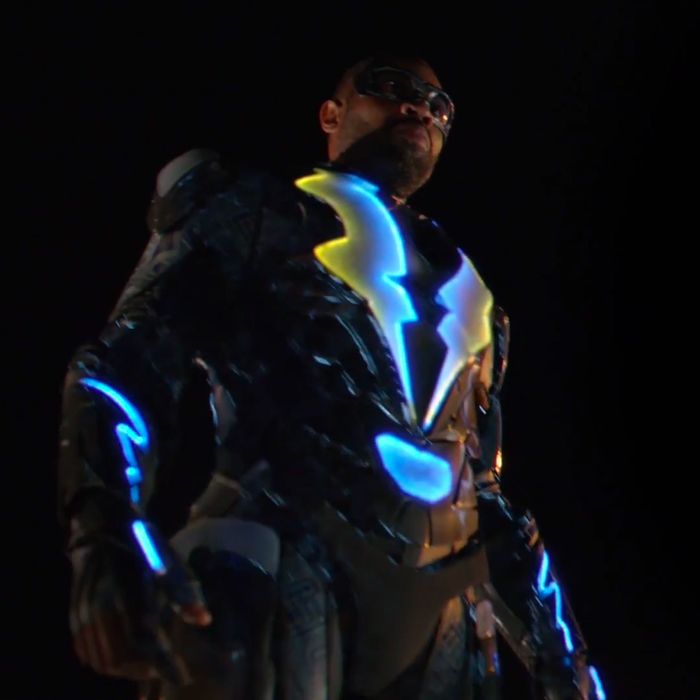 Black Lightning! Go Black Lightning!
Photo: The CW
If there's one thing that unites all CW shows, it's that they're full of beautiful people. This year's crop is no exception. At its upfront today, the network released trailers for its Dynasty reboot, its new superhero series Black Lightning, its military drama Valor, and its hard-to-describe dramedy Life Sentence, which is about a woman who thinks she's dying of cancer and then learns that she actually isn't (also, it stars Pretty Little Liars' Lucy Hale). Anyway, the important thing is that everyone in all these shows has perfect bone structure. Watch all the trailers below.
Dynasty
A show about the "one percent of the one percent." How long until we get a bottle episode at Mar-a-Lago?
Valor
The CW's most serious new show centers on a team of helicopter pilots dealing with trauma from a mission gone wrong, which leads to some sort of conspiracy gone even more wrong.
Black Lightning
Black Lightning is back, and he really cares about family.
Life Sentence
This show is about what happens when you face the consequences of living with no consequences. We promise it's totally different from No Tomorrow. For instance, this one has Lucy Hale!