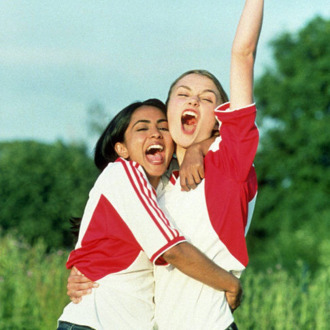 At the beginning of (and during) each month, HBO adds new movies and TV shows to HBO Go and HBO Now. Below, you'll find our June 2017 recommendations along with a full list of new titles. For more comprehensive coverage of the best titles available on HBO and elsewhere, check out Vulture's What to Stream Now hub, which is updated throughout the month.
For a weekend of wonder women: Bend It Like Beckham and Coal Miner's Daughter
It's a double feature of what some might dismissively call "strong female stories," but pairing these two films about young women who follow their dreams is more revealing than that description might sound. Both the 1980 biopic of country singer Loretta Lynn and the 2002 dramedy about a young British Sikh woman who joins a soccer team depict characters who struggle to define themselves apart from their traditionalist communities that seem not to know where to put them. Fair warning, one does feature a much sadder trajectory than the other. (Hint: Hard-living musicians rarely catch a break onscreen.) Both available June 1.
For those who love classic Hollywood stories: If You're Not in the Obit, Eat Breakfast
Look at the roster of sprightly famous nonagenarians showing off their longevity for this new documentary: Carl Reiner! Mel Brooks! Iris Apfel! Dick Van Dyke! Stan Lee! Betty White! From that delightfully morbid title joke on down, this most senior group of entertainers has valuable life lessons for us all. But mostly, we can be glad to see their smiling faces one more time — it's basically the living "2,000 Year Old Man" routine. Available June 5.
If you have nightmares of a time before cell phones: Phone Booth
Joel Schumacher's self-contained thriller on the streets of New York is better than you remember. Colin Farrell is the simpering publicist who gets trapped in plain view by Kiefer Sutherland's moralist sniper, who's got a gun aimed square at that public relic of communication. The setting quickly becomes a glass prison, and Farrell's jittery panic becomes ours, too. Already a hand-wringing concept in the winter of 2003, in the shadow of 9/11 and the D.C. sniper attacks, the film's hook is absolutely untenable in today's never-ending string of nonsensical public acts of violence. Watch it with a sense of time-capsule escapism. Available June 1.
Noteworthy selections in bold.
Available June 1
Be Cool
Bend It Like Beckham
The Bodyguard
Coal Miner's Daughter
The Conjuring
Driving Miss Daisy
Executive Decision
Frequency
Get Smart
Harold & Kumar Escape From Guantanamo Bay
Highlander
I Spy
Insomnia
Michael
The Order
Phone Booth
Protocol
Rush Hour 3
Serendipity
Shaft
Shakespeare in Love
Spark
Speed
Term Life
Transformers: Revenge of the Fallen
The Witches of Eastwick
Available June 2
The Inquisition of Camilo Sanz
Available June 3
Miss Peregrine's Home for Peculiar Children
Available June 5
If You're Not in the Obit, Eat Breakfast
Available June 9
Kiki, El Amora Se Hace (AKA Kiki, Love to Love)
Available June 10
The Accountant
Available June 12
Krampus
Available June 16
Entre nos, Part 1
Available June 17
The Conjuring 2
T.J. Miller: Meticulously Ridiculous
Available June 23
Locos de Amor
Available June 24
The Birth of a Nation