Zach McGowan, self-described on his website as "that guy from that show," is upending conventional wisdom that you need an A-list star to finance an ambitious film project. Deadline reports that McGowan has been cast in the lead role of Gabriel Robertson's World War II drama, Ni'ihau, which tells the real-life story of Benehakaka "Ben" Kanahele, a Hawaiian civilian awarded the Medal for Merit and the Purple Heart. During the war, Kanahele saved the life of Japanese pilot Shigenori Nishikaichi who crashed on the titular Hawaiian island after taking part in the bombing of Pearl Harbor. In a long and complicated saga, Kanahele and his wife Ella were captured by Nishikaichi, and eventually killed him during a struggle. (You can read a more descriptive account here.) During the ordeal, Nishikaichi received help from three Hawaiians of Japanese descent. The situation became known as the Ni'ihau Incident, and became part of the justification for Franklin D. Roosevelt to issue Executive Order 9066, which authorized the internment almost 120,000 Japanese-Americans during World War II.
Ni'ihau is Robertson's first feature film. Here's a photo of Kanahele: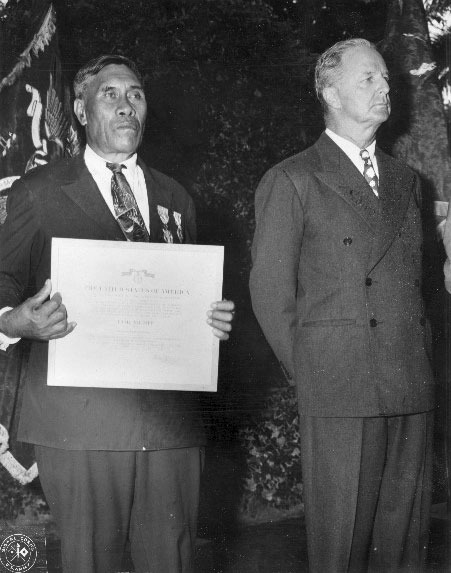 On a related note, here are some recommendations for bronzers.