5 of the Best Stephen King Adaptations Ever
It's a good time to be a Stephen King fan. Not only are we awaiting a much-hyped remake of It among other upcoming big-screen adaptations, but Spike is about to bring The Mist to a television near you. Premiering June 22 at 10 p.m., the story based on the same-titled novella follows a family dealing with the aftermath of a terrible crime. When an ominous mist rolls in and overtakes their small Maine town, everything goes to hell. Literally.
Read on for a few of our favorite King adaptations that fall within the horror genre, starting with everything you need to know about Spike's The Mist.
Now, this isn't the first time The Mist has been brought to the screen – in 2007, it was made into a feature film. However, Spike's version goes into more depth, unfolding in 10 parts, and we can't wait. Morgan Spector (Boardwalk Empire), Alyssa Sutherland (Vikings), and Frances Conroy (Six Feet Under, American Horror Story) are just a few of the stars to grace the series. In the video above, watch cast members and creators discuss how Stephen King influenced them, and just why his trademark brand of horror is so hard-hitting.
"I think Stephen King understands human nature," says creator/showrunner Christian Torpe in the video. "He makes people seem like your neighbor, a recognizable kind of a person," adds Conroy. "And then with one word, he just takes you right off the cliff into this moment of great fear."
Part of the reason The Mist – like so many of King's stories – is compelling is because of the primal fear it plays on: fear of the unknown. It's universal; it's translatable; it can tear us apart. When the mist rolls in, chaos unfolds before people realize what it actually is. Hint: It gets even more terrifying once they do. "To take his knowledge of fear and humanity and put it into a character and have that character evolve or devolve as he sees fit … that's really the mastery of his books," says Torpe.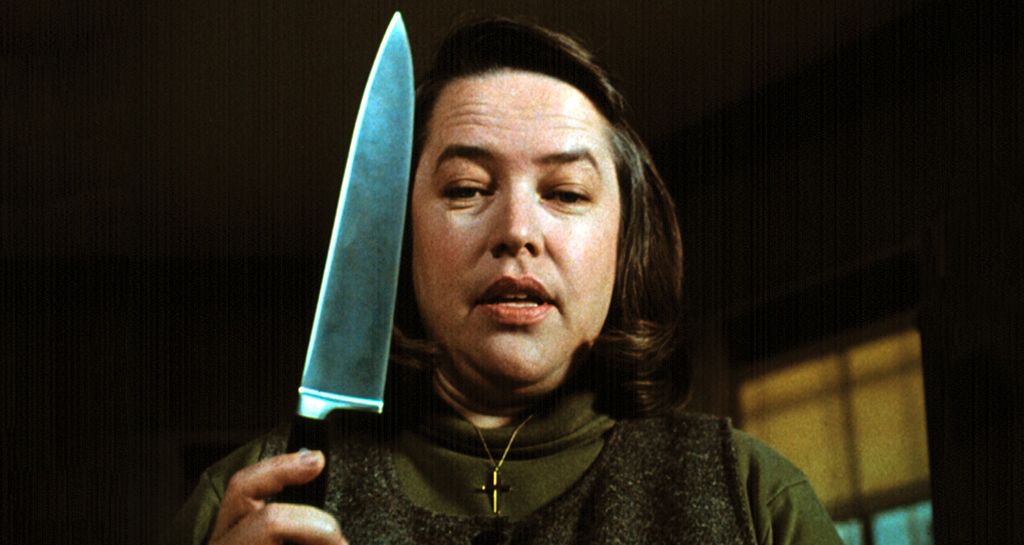 When Stephen King's 1987 novel Misery was to become a film, the author was invested in doing it right. He insisted that Rob Reiner (who directed Stand By Me) take the lead – in fact, King would only agree to sell the rights if Reiner would either produce or direct.
Reiner would indeed direct, although doing justice to the story was a tall order for any filmmaker. The plot unfolds primarily inside one house, mainly in just one room. When romance author Paul Sheldon comes to after a wintry car accident, he finds himself not in a hospital, but in someone's home. His middle-aged, cross-donning caretaker Annie Wilkes explains that she rescued him from the wreck, and that she's a nurse. She tells him he's going to be fine, but that the roads are closed and the phone lines are still down from the storm. Annie also just so happens to be his biggest fan. As she becomes more and more outwardly unhinged, it's clear that her intentions are sinister. Things officially take a turn when Annie realizes Paul has killed off her favorite character, Misery Chastain, in his latest novel. That red "memory lane" album. And that gruesome "hobbling" scene. It's still shudder-worthy almost three decades later.
Misery is one of King's best film adaptations for several reasons. A major one is the incredible acting. Portraying Annie Wilkes was then-newcomer Kathy Bates's breakout role; she even won awards for it. Annie is a complicated being, which Bates managed to capture in full. The character has an aversion to swear-words, and is almost child-like at times ("Paul, my little ceramic penguin always faces due south"), a chilling juxtaposition to her dark side.
Fun fact: Bette Midler was originally in the running to play Annie. ("I turned that down because I didn't want to saw off someone's foot, " she told the New York Times in a 2013 interview). However, in the movie, the weapon of choice ended up being a sledgehammer instead of a saw … we wonder if that would have made a difference.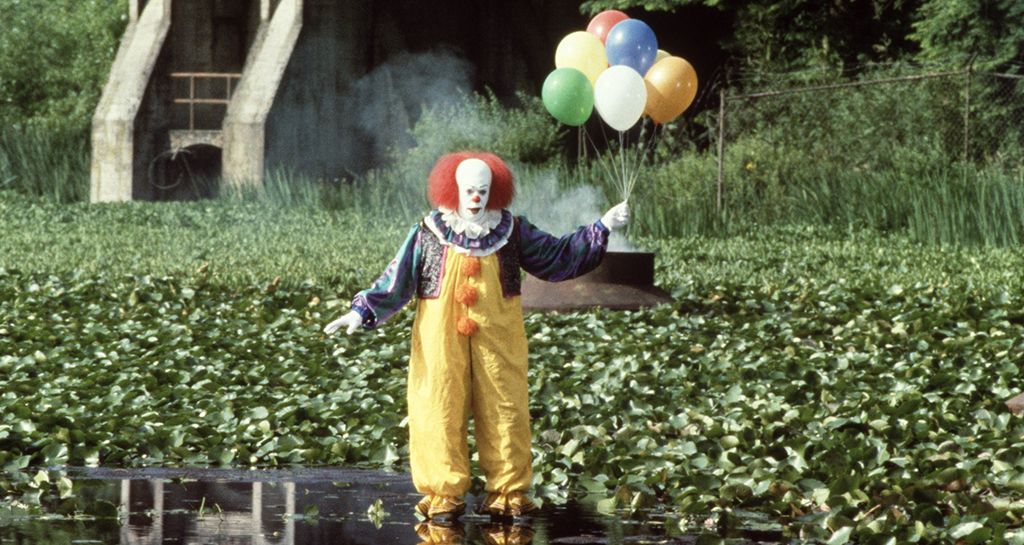 In 1990, this two-part TV special would change how we'd think of clowns forever … and also storm drains and locker room showers … and plumbing of any sort, really. In King's 1986 thousand-plus-page novel, Pennywise is a terrifying entity that haunts the small Maine town of Derry, dwelling in the sewers and preying mainly on children. Pennywise isn't technically a clown, rather an ancient shapeshifter from another universe that often appears as one. Part of the terror is not knowing what "It" will appear as, and the certainty that It will indeed appear.
The 1990 TV adaptation made It seem all the more real. Tim Curry's Pennywise is the ultimate boogeyman of sorts; his yellow eyes and oft-pointed teeth are truly the stuff of nightmares. During the course of the movie, It also takes the shape of a giant spider, a bright light (the "deadlights," a glimpse of It's true form), and more – It can also selectively appear to certain individuals and not others. "They all float down here, and you will too," was It's catch-phrase of sorts. Poor little Georgie … your paper boat just wasn't worth it in the end.
In King's tale, Pennywise returns once every 27-30 years from a hibernation to wreak havoc. Freakily enough, 27 years after the original special aired, a remake of IT starring Bill Skarsgård is slated to debut. Keep a close eye on those bathroom fixtures.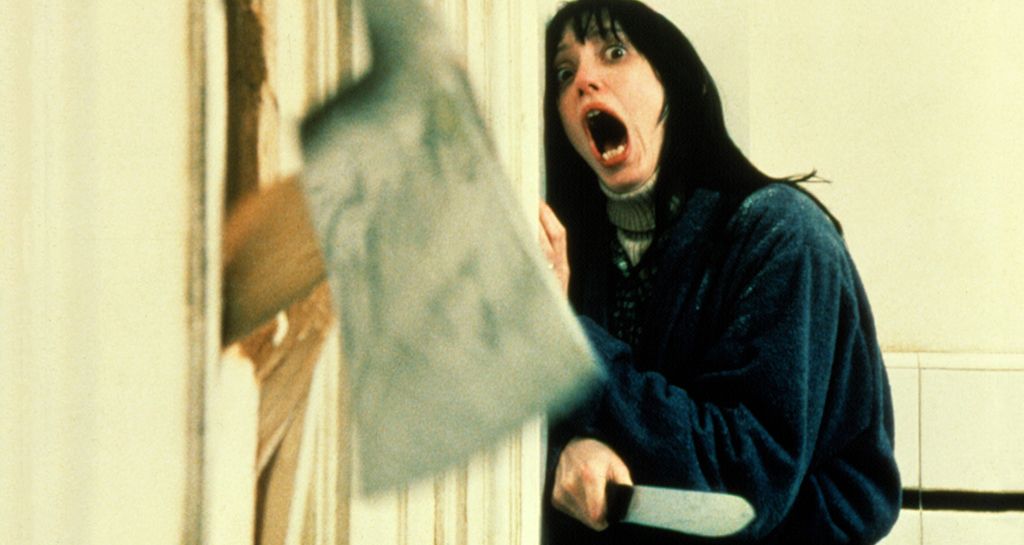 "Come and play with us, Danny." Room 237. Red rum. All immediately recognizable, all indelibly embedded into American pop culture thanks to Stanley Kubrick's 1980 film. Although Kubrick's rendition of The Shining was not King's favorite (the author even went on to spearhead his own mini-series version, which was not so well-loved), it's undeniable that it's become the quintessential horror movie.
King's qualms with The Shining lie within its departure from his 1977 book, particularly in terms of Jack Torrance's character development. "When we first see Jack Nicholson, he's in the office of Mr. Ullman, the manager of the hotel, and you know, then, he's crazy as a sh*t house rat. All he does is get crazier," King told Deadline in a 2016 interview. King sees the character Jack as he was written: a struggling individual who eventually succumbs to his inner demons, rather than someone who was destined to murder his family from the start. His transformation from a meek failed writer to homicidal maniac is also very much fueled by alcohol abuse, a theme that didn't get as much play in the film. Essentially, there was hope for King's Jack Torrance, but not for Kubrick's.
These discrepancies highlight the stamina and versatility of a truly compelling story – a great tale and great characters can be brought to life, even reimagined in countless ways, and continue to spark conversation. In fact, in 2012, Room 237, an entire documentary devoted to outlining and unpacking fan theories on Kubrick's film was released. Many of the theories addressed in the doc dig deep into the imagery throughout, which is inarguably stunning and imbued with meaning. Even King agrees on the aesthetic front "…The Shining is a beautiful film and it looks terrific and as I've said before, it's like a big, beautiful Cadillac with no engine inside it," he told Deadline in the same interview.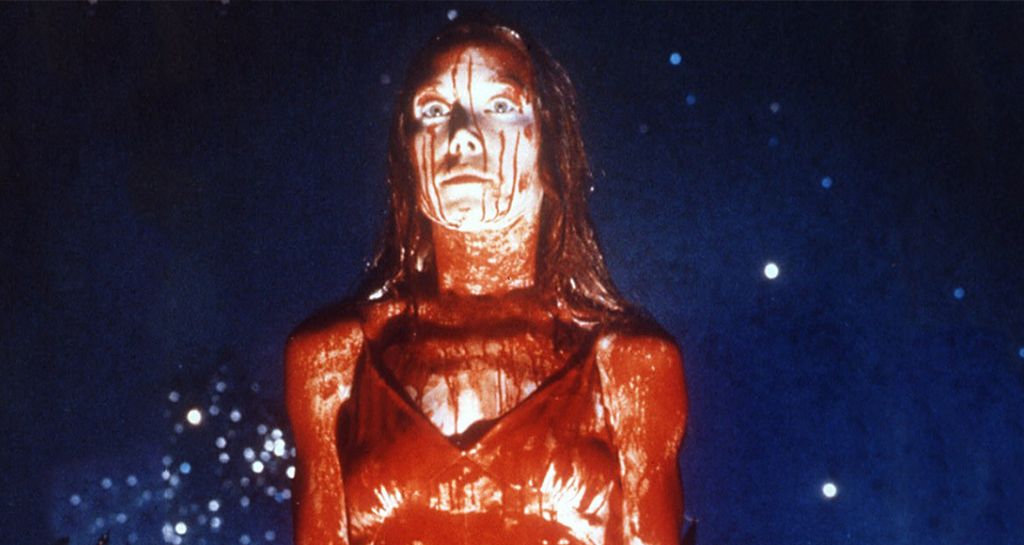 Carrie has a particularly special place in King's body of work, and also in the work inspired by his stories – it was the author's debut novel, and the first to be adapted into a feature film. The 1974-published book had attracted the attention of director Brian De Palma, who offered a then-26-year-old King $2,500 for the film rights. He took the deal, and was reportedly very happy with it. "I was fortunate to have that happen to my first book," King said at a 2010 event.
The film was praised from the start (Roger Ebert called it "an absolutely spellbinding horror movie," in his 1976 review), and it's since become a classic. The strength lies in the complexity of Carrie herself. She's wholly human (despite her superhuman "powers") – we feel for her plight at school, and we cringe at her horrific homelife. She's not a monster by any means: She's a product of how she's been treated. As prom night becomes increasingly blood-soaked, we get why things unfolded the terrible way they did.
Fun fact: Director Brian De Palma was friends with George Lucas. The pair held a joint audition for the roles of Carrie and Princess Leia.
This is paid content produced for an advertiser by New York Brand Studio. The editorial staff of Vulture did not play a role in its creation.