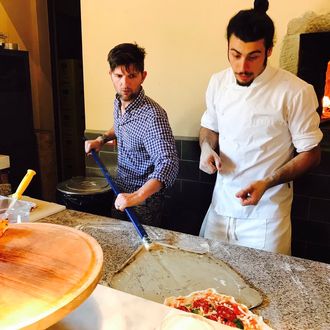 Sometimes, we really just need a silly "life imitating craft" moment to give us an excuse to reminisce about fond memories from our favorite sitcoms. This is not one of those times. Kidding! Adam Scott, who charmed the hell out of everyone as Park and Recreation's resident Ice Clown and calzone enthusiast Ben Wyatt, went to Italy this week to engage in some culinary activities — and let's just say his attempt at making a simple pizza birthed an outstanding in-joke that only Park and Rec's inner circle of millions could truly appreciate. "As fate would have it, my pizza-making class in Italy goes awry, so the chef saves me by turning it into a calzone," he tweeted. Translation: Highway to the Calzone Zone! (Or the Low-Cal Calzone Zone. We don't know your Neapolitan diet preferences.)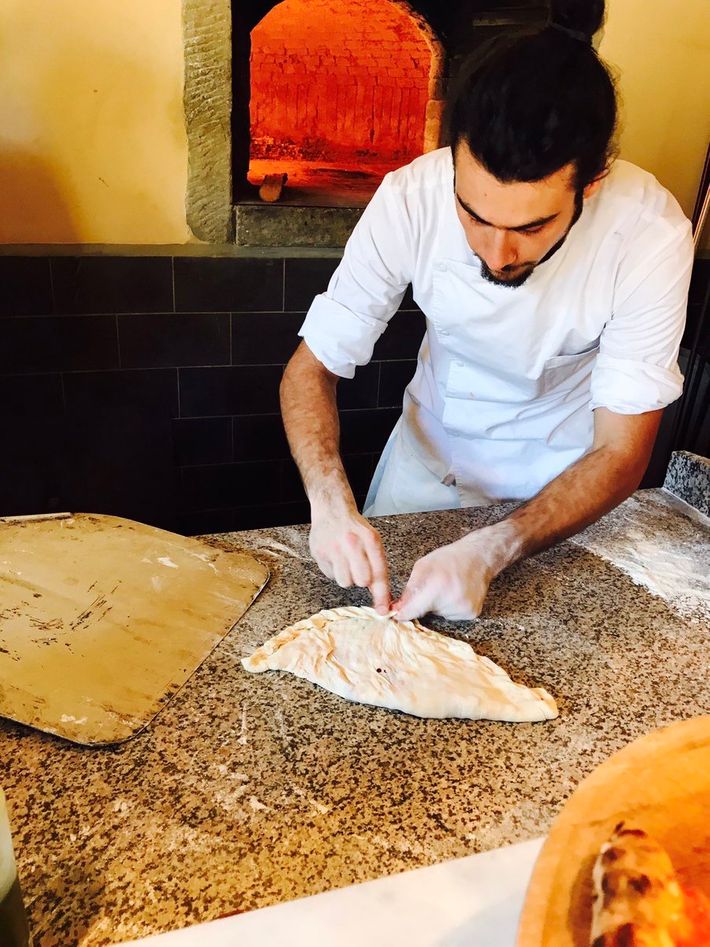 Pizza is old news, everyone. It's your grandfather's calzone. Say hello to a portable, delicious meal that is its own container. It's a whole new spin on Italian fast-casual dining.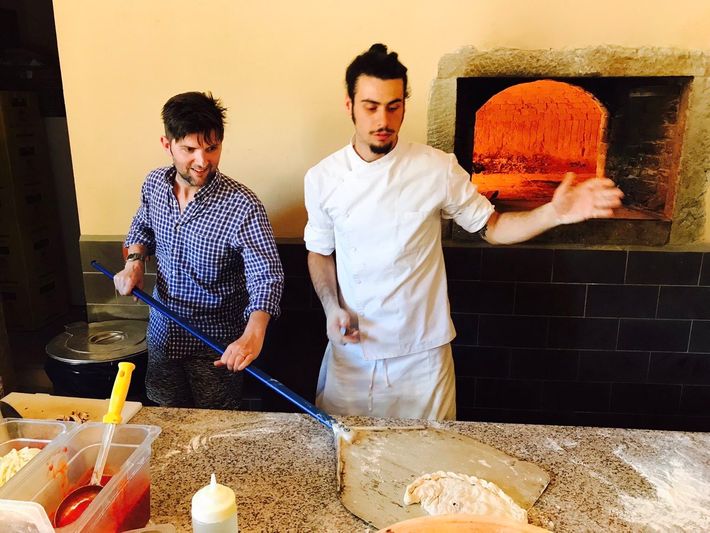 We guess we can say it was the pizza that betrayed him this time.