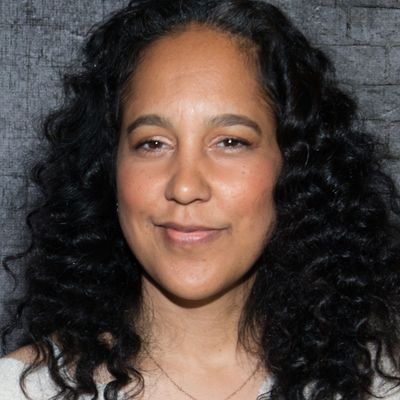 Gina Prince-Bythewood.
Photo: Noam Galai/Getty Images
On May 25, the same day it was announced that Gina Prince-Bythewood would be directing the Spider-Man spinoff Silver and Black, she went to the premiere of Wonder Woman. "I remember there was a point in the movie where I was staring up at the screen, just letting the feeling wash over me that I'm watching a woman leading the film and she's the hero and she's badass," Prince-Bythewood told Vulture. "It just felt good. I lived in that feeling for a couple days."
And then, like so many of the female moviegoers who've powered Wonder Woman's record-breaking box office, Prince-Bythewood went to see it again. "The second time, I think I appreciated Gal Gadot's performance even more," she said. "And the way that they were able to balance the heroism and the humor … I mean, there is zero cursing in the entire thing, but it never felt soft."
For navigating that tricky tonal tightrope, Prince-Bythewood praised Wonder Woman director Patty Jenkins, only the second woman to helm a blockbuster with a budget over $100 million. Most box-office watchers expect Wonder Woman to finish its domestic run with a tally over $300 million, potentially topping the other DC movies released to this point and vaulting Jenkins to the top of any studio's wish list. "I'm proud of her," said Prince-Bythewood. "Knowing the incredible pressure that was on her as the first, she stepped up and she did it, and she did it so well."
Soon, Prince-Bythewood will have her own shot. With Silver and Black, which centers on Spider-Man characters Silver Sable and Black Cat, Prince-Bythewood will likely become the next woman to claim sole directing credit on a big-budget comic-book film and the first woman of color to do so. Alongside Jenkins, Anna Boden (who will co-direct Captain Marvel with Ryan Fleck), Thor: Ragnarok helmer Taika Waititi, and Ryan Coogler, whose Black Panther dropped a hot trailer this past week, Prince-Bythewood is part of a new wave of comic-book filmmakers, whose ranks had mostly been comprised of white men until now.
"There's definitely a sea change," Prince-Bythewood told Vulture. "It's small, if you look at the sheer volume of movies they make — the numbers are still pretty dismal. But it really feels like within the last two to three years, it's not just talk anymore. People have been refusing to shut up about it, and studios and production companies are listening and understanding that it's really a problem they can't ignore."
Many female filmmakers echo that language when hailing Wonder Woman's success as a watershed moment. "This one is impossible to deny," director Nancy Meyers said last week, though when it comes to women behind the camera, Hollywood has tried for too long to pretend they don't exist. Year after year, studios will hire only men to make their movies, and the producers and executives who could be employing women offer flimsy excuses why they don't. Lucasfilm head Kathleen Kennedy, herself one of the most powerful women in Hollywood, has said that few female filmmakers have the "experience" necessary to direct one of her Star Wars films, though men with slim resumes are often given a shot at making big-budget blockbusters. One of those men, Jurassic World director Colin Trevorrow, will helm Kennedy's Star Wars: Episode IX and drew ire when he claimed in 2015, "Many of the top female directors in our industry are not interested in doing a piece of studio business for its own sake." Trevorrow had leapt to the studio big leagues after just one indie, Safety Not Guaranteed, the sort of move rarely afforded to women. When asked about that gender gap, Trevorrow attributed it to women's lack of interest in "superheroes or spaceships or dinosaurs," the subjects of Hollywood's most successful tentpoles.
Not so, says Prince-Bythewood: "I love those movies and I see them all." Though she's best-known for directing acclaimed dramas like Love & Basketball and Beyond the Lights, Prince-Bythewood had been itching to take on a big-budget blockbuster for some time, and recently directed the pilot for Cloak & Dagger, an upcoming Marvel TV show. At 48 years old, she boasts a bigger directorial portfolio than many of the men who are gifted superhero movies and she's got comic-book experience, to boot. "This is absolutely where I wanted to go with my career," she said. "It's a specific thing I had been charting."
And now, thanks to Jenkins and her success, that path will be easier. "She's so cool and warm," said Prince-Bythewood, who met Jenkins for the first time at a meeting for the Academy of Motion Picture Arts and Sciences, where both women sit on an executive committee. After snapping a selfie with Jenkins and two of the other female powerhouses present — Selma director Ava DuVernay, who just wrapped the big-budget A Wrinkle In Time, and The Kids Are All Right helmer Lisa Cholodenko — Prince-Bythewood hit up Jenkins for advice. "She dropped a couple gems for me, which I will keep to myself for now," said Prince-Bythewood. "But it was just an immediate connection."
The two of them have scheduled a lunch for Jenkins to share more stories, and in the meantime, Prince-Bythewood will dive into script revisions on Silver and Black. "The strange thing is, I knew I was the best person for this," said Prince-Bythewood, who had originally set a different project to shoot until the Silver and Black screenplay was sent her way. "Normally I get nervous regardless of what it is when I go into a meeting but with this, I saw the movie in my head as I was reading it, and it's an exciting thing as a director when you know what you want to do with it. I was able to be so specific, so it was exciting in those meetings because everything I was talking about, they loved. We were feeding off each other."
Though Silver and Black doesn't yet have a release date, Prince-Bythewood hopes to cast it soon and go into production this fall. "I go to bed thinking about it, I wake up thinking about it, and during the day, I have my notebook where I'm jotting down ideas and visuals and music," she said. "It's so up my alley in terms of these two female characters and who they are and what they're about. It's the perfect way for me to dive into the Marvel universe, to focus on these two women who I really respect and can't wait to bring to life."
And who knows? Maybe when Silver and Black premieres, Prince-Bythewood will be able to inspire the same feeling in other female filmmakers that she felt while watching Wonder Woman. "Every once in a while, I have to remind myself, 'Wow, I'm really doing this,'" she said. "It's an incredible opportunity, but one that I'm absolutely ready for."