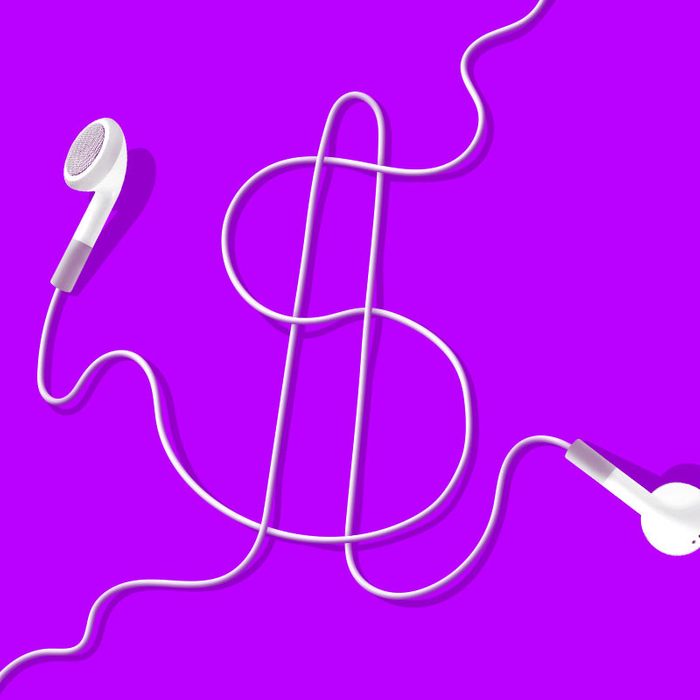 Last week's Apple developers' conference, WWDC, is one of those major tech events where big announcements are made, products are unveiled, and bold futures are staked. But it's also a place where many small changes are announced — relatively unglamorous developments that get overshadowed by the sexier news, but that nevertheless have far-reaching implications. And for the quiet little village that is the podcast industry, the introduction of an upcoming feature from Apple is likely going to change things forever.
In a session about the company's podcast tools on Friday, Apple announced that it was finally going to provide comprehensive analytics about listener behavior to podcast publishers with the iOS 11 update coming this fall. There are tremendous and wide-reaching implications of this news; in short, we're nearing a moment of truth, where we'll finally get to find out if the podcast industry is everything it believes itself to be: uniquely strong in cultivating engaged listeners, capable of driving large amounts of audience, and a legitimate challenge to the radio industry and other content mediums. We'll also learn whether podcasting really has an ad-skipping problem, as The Wall Street Journal documented last summer, and the degree to which that problem represents an existential threat.
The new analytics are something many in the industry, particularly those looking to scale up their businesses and build out media empires, have been seeking for a while now, because such metrics will potentially enable producers to overcome the roadblock that is believed to be preventing more advertising money from flowing into the space: credible measurement accountability, and probably a more reliable general knowability of just how much listening is actually happening within a podcast episode.
The story of the podcast business since its inception in 2004 — the first boom (and bust), steady growth over the second half of the aughts, Apple packaging its Podcast app with iOS, and the phenomenon of Serial — has largely been a story of scrappy, hard-fought gains. Much of this has to do with the fact that podcasting has mostly functioned without a level of technological innovation that would have subjected the industry to the modern pressures currently experienced by publishers of other media. And much of that has to do with the fact that Apple, which facilitates the majority of all podcast consumption, hasn't done much with podcasting since it brought the medium onto its platform more than a decade ago.
In the absence of more sophisticated measuring tools during that time, a podcast's success has chiefly been determined based on the number of downloads — and that's a problem, or so the story goes, because nobody's really sure what actually happens to an episode after it's been downloaded by a listener. That's been a deal-breaker for bigger advertisers, because they want to know whether people are actually hearing the ads that they're buying. Instead, podcasting has been able to grow its advertising-driven businesses off the strength of what are called direct-response advertisers: the Mailchimps and Squarespaces and Blue Aprons and all those other companies you've probably joked about propping up the podcast space, because they're able to use promo code conversions to get a sense of whether buying ads in podcasts is working for them.

Following Apple's announcement, the belief is that major brand advertisers are now very much on the table, and that this is the opportunity for the podcast industry to attract Big Money. But some people in the industry are uneasy about what could happen to podcasting, which has thus far behaved like a community hidden in the woods, sheltered from the pressures that accompany steps forward in technological measurability — and, more broadly, the effects of that Big Money. A parallel is being drawn between blogs — often described as once being a weird, free wonderland of creativity and expression — after they began experiencing these types of developments, and what may happen to podcasts and the relatively low-stakes ecosystem they have thus far enjoyed. Such worries include, among others, content and programming being cynically driven by metrics, the introduction of Big Business that would wipe out the freedom and experimentation afforded by the space, and the death of the medium's independent spirit.
Time will tell whether the new efforts by Apple will actually bring podcast companies the fortunes they hope for, and whether, as a result, it will have any sort of adverse effect on the medium. Before this news, the podcast industry was projected to generate about $250 million worth of ad revenue in 2017, a meager sum compared to projections for radio (about $14 billion) this year. If things play out the way industry hopefuls expect, we could see that number — and growth rate — explode. But what happens when a village becomes a city? Things get complicated, the societal structure gets reorganized, and ways of living change forever. There will be a sense of progress — and with it, questions about what progress is supposed to mean.