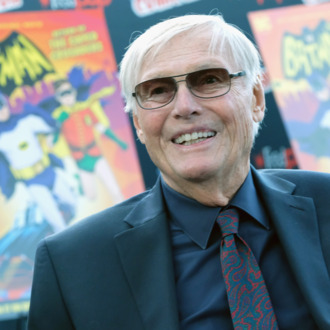 Adam West, the good-natured actor best known for starring in the classic 1960s television series Batman and its coinciding 1966 feature film, has died at the age of 88. Per The Hollywood Reporter, a family spokesperson stated that West passed away on Friday evening following a short battle with leukemia. "Our dad always saw himself as The Bright Knight and aspired to make a positive impact on his fans' lives. He was and always will be our hero," a statement from the family read. Despite never achieving the same level of fame he received in the '60s with his superhero role, West has quite a packed filmography in television and film that spanned six decades, perhaps most notably with his voice role on Family Guy as the mayor of Quahog, or his earlier roles in The Young Philadelphians and Robinson Crusoe on Mars. He was also fond of doing various cameo appearances in recent years, and could be seen on The King of Queens, 30 Rock, and The Big Bang Theory. Just last year, he even had a temporary exhibit in Idaho that displayed his own Batman paintings.
Here he is a few months ago, thoroughly enjoying our photobooth at New York Comic Con:

He is survived by his wife, six children, five grandchildren, and two great-grandchildren.