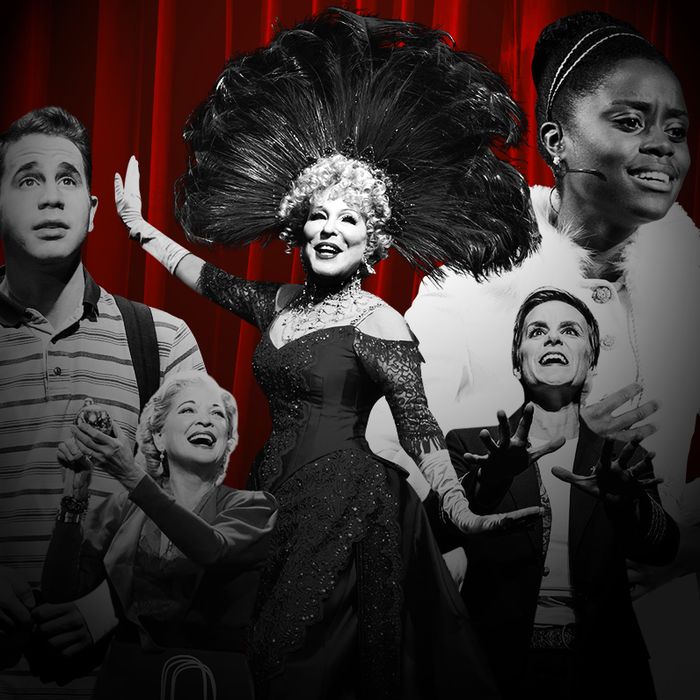 It's like Broadway, but for your ears.
Photo-Illustration: Matthew Murphy, Joan Marcus, Julieta Cervantes, Margot Schulman and Chad Batka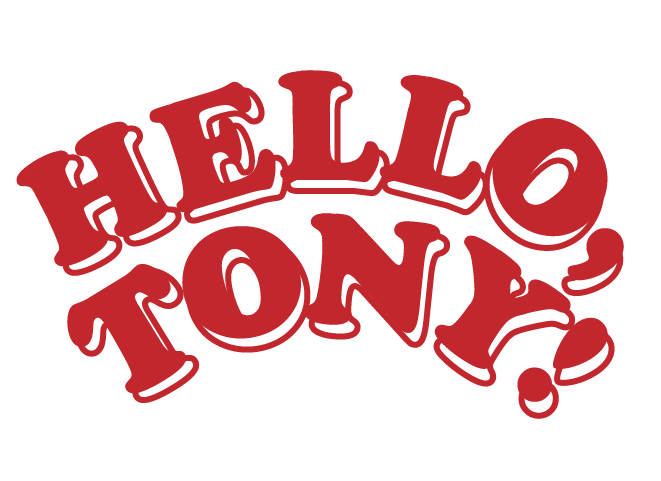 While it would cost you many evenings and many thousands of dollars to catch Broadway's Tony-nominated shows, you'd pay nearly nothing to compile this playlist of the best songs currently being sung on Broadway for your personal listening enjoyment. Here, a handy guide to the season's standout tunes, featuring a lying teenager, several heroic Canadians, and a lot of drunken, angsty Russians.
"If I Had My Time Again" | Groundhog Day
This song is so catchy that you'll listen to it again and again—and again, and again, and again. The number, by Tim Minchin (Matilda the Musical), is elevated further by crackling chemistry between Andy Karl and Barrett Doss.
"Me and the Sky" | Come From Away
Jenn Colella absolutely nails this number about Beverly Bass, the first female captain in American Airlines' history, whose plane was grounded on 9/11. We've heard plenty of songs about flying, but they rarely soar like this.
"So Big / So Small" | Dear Evan Hansen
Rachel Bay Jones delivers this song at precisely the point in the show where you think you can't possibly tear up again. Yet this ode to the challenges and joys of single parenthood sends you grabbing for the tissues one more time.
"Put on Your Sunday Clothes" | Hello, Dolly!
There is so much joy in this song that you'll be smiling for the entire five minutes and 11 seconds. Add in the incomparable Bette Midler and the percussion of a chugging train, and you'll recall that this number is a classic for a reason.
"For Forever" | Dear Evan Hansen
In this Act One number, Evan (Ben Platt) is just beginning to craft his false narrative about how he and a friend spent a "perfect day" climbing trees in an apple orchard. The result: the prettiest lie you'll ever hear.
"Pink" | War Paint
The show gives Patti LuPone and Christine Ebersole equal time, but it is Ebersole's showstopper that makes your mascara run — a mix of desperation, anger, and sadness from a woman whose life's work has been reduced to a hue.
"Prologue" | Natasha, Pierre & The Great Comet of 1812
Think "12 Days of Christmas," but instead of calling birds, you get essential crucial info on the characters: "Anatole is hot, Marya's old-school, Sonya is good, Natasha is young, and Andrey isn't here."
"So Long Dearie" | Hello, Dolly!
Midler shines again, and "So Long Dearie" is arguably her best overall number — melodramatic, drily comedic, and complete with a bonus joke about a man sleeping with his cash register: "It's a little lumpy … but it rings."
"Letters" | Natasha, Pierre & The Great Comet of 1812
Featuring Josh Groban as Pierre, lamenting and a little drunk; Denée Benton as love-torn Natasha; and Lucas Steele as Anatole, sounding like a 19th-century Freddie Mercury.
*This article appears in the May 29, 2017, issue of New York Magazine.