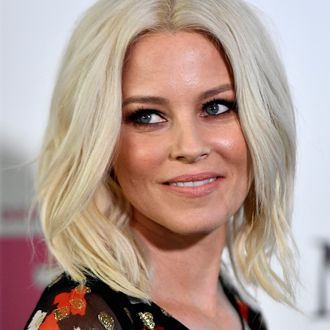 At the Women in Film Crystal + Lucy Awards on Tuesday, Elizabeth Banks was on hand to receive one of the organization's top honors, the Crystal Award for excellence in features. During her speech, Banks implored attendees to expose their kids to movies with women at the center, and called out legendary director Steven Spielberg for failing to make female-led films, The Wrap reports. "I went to Indiana Jones and Jaws and every movie Steven Spielberg ever made, and by the way, he's never made a movie with a female lead. Sorry, Steven. I don't mean to call your ass out but it's true." While Banks's statement may not be literally true, criticism of Spielberg in this context is not without merit.
Since starting out with Firelight in 1964, Steven Spielberg has directed 30 feature films. His second movie, The Sugarland Express, from 1974, starred Goldie Hawn, but he didn't make another female-fronted feature until nine years later with The Color Purple. After that, it took another 32 years for Spielberg to make a little girl his main character in the critically well-received flop, The BFG, from 2016, but even that was mostly a showcase for Mark Rylance's Big Friendly Giant. His upcoming drama The Papers, starring Meryl Streep as Washington Post publisher Kay Graham, will be his first to star an adult woman since 1985.
So while one cannot say with factual accuracy that Steven Spielberg has never directed a movie with a female lead, going 3 for 30 over the course of half a century is a very poor track record. And the point Banks makes about one of the most influential creators in cinema history underserving women by relegating them to supporting roles is still true. Laura Dern as Dr. Ellie Sattler in Jurassic Park and Karen Allen as Marion Ravenwood in Raiders of the Lost Ark were scene stealers to be sure, but they were still parts of other people's stories.
To single out Spielberg, however, would be unfair. His contemporary and fellow icon Martin Scorsese, even less known for quality female characters, had a female lead in his second feature, 1972's Boxcar Bertha, but that came after the main woman in his first movie was literally just called "Girl." The 1974 film Alice Doesn't Live Here Anymore earned lead actress Ellen Burstyn an Oscar, but that was the only such female-driven vehicle from a director whose made celebrated works for more than 40 years. When each man found success and the opportunities to direct more and bigger movies kept coming, perhaps there was just no more incentive to imagine interior lives for characters with points of view so different from their own.
While Scorsese is one of the all-time best, though, Spielberg is perhaps the greatest populist director of all time, making PG-13 movies for the delight of broad audiences. If you could crunch the numbers, it's likely that Spielberg would emerge as one of the most-watched directors in history, and with classics like Jaws, Close Encounters of the Third Kind, E.T., Indiana Jones, and Jurassic Park to his name he also has one of the greatest imaginations we've ever seen in mainstream cinema. Spielberg has brought many heroes to screen, but for a director that specializes in tales of heroism and the strength of the human spirit and the power of imagination, it's too bad he hasn't seen his way to putting women at the heart of them more often. Elizabeth Banks may have gotten the figures incorrect, but she wasn't entirely wrong to, as she said, call his ass out.
Update: Elizabeth Banks has written a statement acknowledging the inaccuracy of her previous remarks, and apologizing for misrepresenting the filmography of Steven Spielberg.