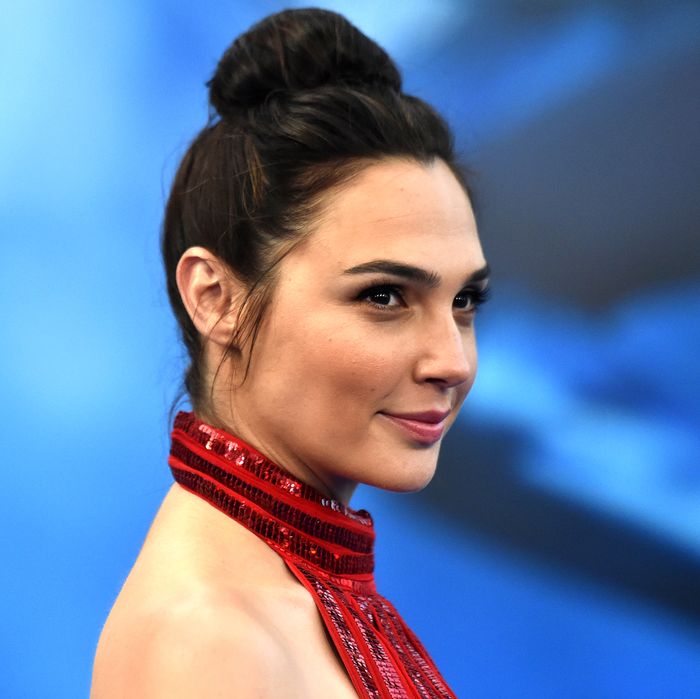 Gal Gadot.
Photo: Getty Images
If you're following Johnny Depp's ongoing lawsuit against his business managers — where newly public emails blithely reference Depp's $20 million paychecks for The Tourist and Dark Shadows, as well as a $35 million offer for the fourth Pirates of the Caribbean movie — then it might be astounding to learn that Gal Gadot was paid just $300,000 for her star-making performance in Wonder Woman. That Patty Jenkins–directed superhero film is on track to outpace the domestic box-office performance of virtually every film Depp has made, so doesn't she deserve a salary comparable to that of Hollywood's top stars?
That pretty staggering disparity has left many people on Twitter gobsmacked, but in truth, Gadot's $300,000 paycheck is perfectly in line with the amount of money paid to most actors at the beginning of their superhero careers. As the Daily Dot's Gavia Baker-Whitelaw noted, it's the same amount Chris Evans earned for the first Captain America film and more than some of his fellow Avengers made for their first team-up. Gadot was best known for a curtailed supporting role in the Fast and Furious franchise when she signed her Wonder Woman deal, and without much name value at the time, she likely had little leverage to demand a bigger payday.
Gadot also signed a three-picture deal that would pay her the same amount for Batman v. Superman: Dawn of Justice, Wonder Woman, and the upcoming Justice League, so her fee wasn't able to be renegotiated between each movie. When it comes to a franchise role of this caliber, the studio will often demand a signature on the dotted line before the actor even auditions; this "test deal" ensures that the performer who is eventually offered the role can't ask for more money after being deemed the top choice, and it usually comes with sequel options already set out in advance. Most budding Marvel actors sign test deals, and I've heard that the young contenders for Star Wars films do, too.
Occasionally, a big-name actor can cut through all that bureaucratic red tape and make off with a bundle. When he made the first Iron Man, Robert Downey Jr. didn't sign the same kind of Marvel deal that later Avengers would have to mull, and he's been amply rewarded every time he goes back to the negotiation table. To lure Ben Affleck to play Batman in its DC universe, Warner Bros. forked over far more than it paid Gadot, but Affleck has a long relationship with the studio — he directed the Oscar-winning Argo for WB — and the studio was incentivized to offer him a big paycheck, hoping to keep him in the fold for years to come.
Let me nip another part of this controversy in the bud, though: Contrary to reports, Gadot's Batman v. Superman costar Henry Cavill didn't make anywhere near $14 million to play Superman in Man of Steel, an eye-popping figure that makes Gadot's paycheck seem paltry in comparison. That number has popped up a lot in the last 24 hours, but it's thinly sourced: First ventured in this Forbes article, it cites the Richest, a site that trades in speculation, not reporting. Were it true, it would be evidence of a sexist double standard, but a source tells me that the relatively unknown Cavill made a six-figure paycheck comparable to Gadot's for Man of Steel and that his co-star Amy Adams, a much bigger name, pulled in seven figures to play his Lois Lane.
Fret not for Gadot, however: After she finishes the extensive reshoots for Justice League, her contractual obligations will be met, and Warner Bros. will likely fork over big bucks to sign Gadot for Wonder Woman 2 and beyond. It took decades for Wonder Woman to finally make it to the big screen, but it will take far less time for Gadot to earn what she truly deserves.