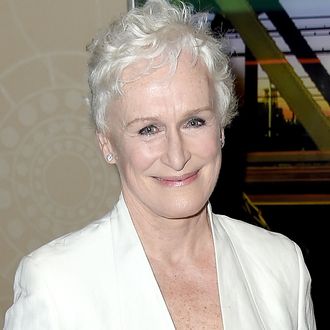 Death is the real Big Chill.
Photo: Nicholas Hunt/Getty Images
Congratulations to anyone who had actress Glenn Close, novelist George Saunders, streaming service Amazon Prime, and the trope "zombies" in a row in peak TV bingo. Per The Hollywood Reporter, Close has signed on to play Aunt Bernie in Sea Oak, a pilot written by the Lincoln in the Bardo author which is "a mix of zombie drama and family revenge comedy." Bernie is a "meek, unmarried woman" in the so-called Rust Belt City who dies in a home invasion and then, by "sheer force of dissatisfaction," comes back to life to torture the rest of her family, who live in a "subsidized hellhole of a housing complex called Sea Oak." It's as if she never said good-bye to life.