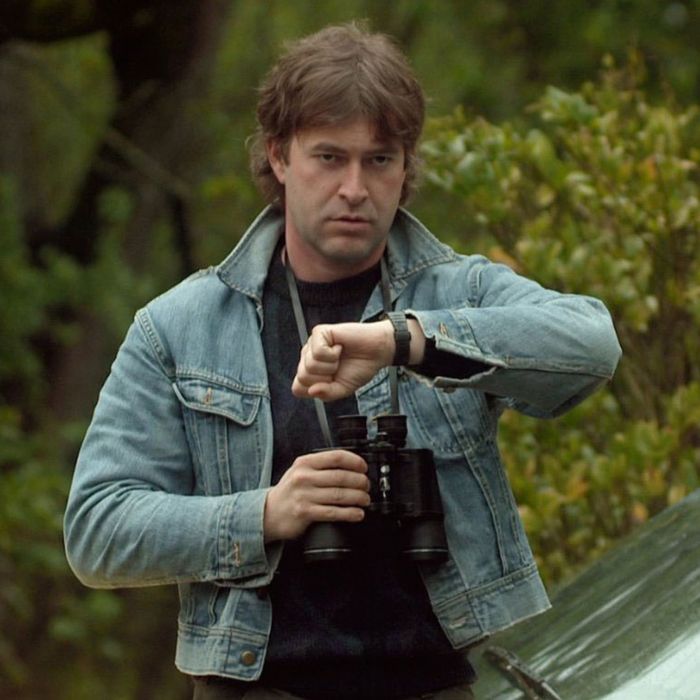 Mark Duplass in Safety Not Guaranteed.
Photo: FilmDistrict/Focus Features/IMDB
Five years ago, Safety Not Guaranteed, a movie by a first-time director and writer that cost less than a million dollars, debuted in nine theaters, where it made just shy of $100,000 in its opening weekend. While the film would end its theatrical run with just over $4 million, not a bad sum for a micro-budget indie, nothing about its humble origins — Colin Trevorrow and Derek Connolly adapted the story from a classified ad that ran in a 1997 issue of Backwoods Home Magazine — suggested that it would become one of the most influential films of the last decade.
That's right: A dramedy about Mark Duplass trying to travel through time that you probably watched at 1 a.m. on Netflix stands at the forefront of three major trends in contemporary filmmaking. While Safety Not Guaranteed received generally positive reviews when it came out, and even won a screenwriting award at Sundance, its influence has less to do with its content and more to do with its creation and distribution. Somehow, this tiny movie seemed to firmly anticipate the Hollywood Zeitgeist.
Let's make like the characters, and go back in time. In 2012, the film industry was still feeling the effects of the recession, which had cut down a number of prominent independent distributors. Indies were dealing with a new landscape, in which there were fewer marquee distributors but more distribution options, including the nascent technique of day and date, in which movies would hit theaters the same day they did video-on-demand platforms like iTunes. That year's Sundance was a particularly strange display of the new normal: Nearly all of the festival's top sellers failed to make much of an impression in theaters, including such flops as Red Lights and Lay the Favorite, and combined with the unimpressive performance of acquisitions the following year, the market was deflated to the point where the highest price fetched for a title at the 2014 festival was just $3.5 million, for The Skeleton Twins. Releasing an indie had become an exercise in guesswork. With the low-risk option of VOD available, justifying a theatrical release for a movie that didn't have a superhero in it became that much more difficult.
Safety Not Guaranteed was not one of the major acquisitions of Sundance 2012, going for a respectable $1 million to the now-defunct Film District, which also released Rian Johnson's Looper that year. After it came and went in theaters, though, it experienced an interesting second life.
By 2012, Netflix's streaming operation was well-established. At the end of 2011, the company had tried to spin off its DVD service into an entirely different operation, called Qwikster. That went badly, to say the least, but it signaled the intentions of the company: Streaming was king, and DVDs were the way of the past.
Mark Duplass, who executive produced Safety Not Guaranteed with his brother Jay, has long said that streaming was partly responsible for his career; the Duplass brothers' feature debut, The Puffy Chair, was one of the first movies to be available to stream on Netflix. And when Safety Not Guaranteed hit Netflix, it seemed to receive a similar bump. Before the streaming service started making its own television and films — an era that already seems like eons ago — Netflix was reliant on the content it licensed, particularly TV and movies that it introduced to people.
Safety Not Guaranteed became one of those titles, with viewers discovering it because either the service recommended it to them, they recognized one of the actors — Aubrey Plaza and Jake Johnson both starred on prominent TV shows — or they'd heard about it through word of mouth, which included frequent appearances on "the best movies streaming on Netflix" lists. It became a case study in how Netflix could essentially sell a movie the same way a conventional distributor would.
Of course, we know how that worked out: With licensing fees rising, the company decided to cut out the middleman. At this year's Sundance, Netflix practically purchased the field, and filmmakers like the Duplass brothers have since gone straight to the source, partnering with it as a financier and distributor. If Safety Not Guaranteed came out in 2017, there's a good chance Netflix would've paid for it — and if it hadn't, it would've tried to buy it up before it hit theaters.
Safety Not Guaranteed didn't just catch the eye of Netflix, though: It also impressed Steven Spielberg. When Spielberg and producer Frank Marshall hired Trevorrow to helm Jurassic World in March 2013, just over a year after his debut hit Sundance, the director was suddenly looking at a 200-fold increase in his budget. Trevorrow wasn't the first filmmaker to take this kind of leap: In 2011, Legendary hired Gareth Edwards direct the reboot of Godzilla, and in 2012, James Gunn and Josh Trank came onboard Guardians of the Galaxy and Fantastic Four, respectively. But while none of these directors were veterans, they at least had relevant experience: Edwards's first film, Monsters, may have cost just $500,000, but it was a monster movie, just as Trank's $12 million indie Chronicle was a superhero movie; Gunn, meanwhile, had been working in Hollywood for decades. Trevorrow, on the other hand, was moving from a character-focused indie to one of the foundational special-effects-driven franchises in film. He became the poster child for a generation of "one and done" directors, who jumped to tentpoles after a single tiny film.
We all know how that worked out. Trevorrow's Jurassic World set all sorts of records, and he was promptly hired to direct Star Wars Episode IX. If his success wasn't solely responsible for opening the franchise gates to other Sundance-feted indie directors with no real genre or blockbuster experience, it certainly didn't hurt: Trevorrow was promptly followed by Jordan Vogt-Roberts, who went from The Kings of Summer to Kong: Skull Island, and Jon Watts, who went from Cop Car to this summer's Spider-Man: Homecoming. After the huge take of last weekend's Wonder Woman, directed by second-time helmer Patty Jenkins, don't expect that to change any time soon.
And beyond the impact Safety Not Guaranteed has had on the industry at large, it made the world a little bit safer for movies that share its lineage: one part Little Miss Sunshine, one part Duplass, one part Eternal Sunshine of the Spotless Mind. Charlie McDowell's The One I Love has a much different tone but a similar sci-fi inflection, and Sundance 2015 entries Me and Earl and the Dying Girl, Dope, and People Places Things all share with Trevorrow's film a quality that supporters might call "style" and detractors might call "twee." You could think of this as a distillation of a certain kind of Sundance film, one that plays subtly with genre and prizes character above all else.
Five years from now, will we remember Safety Not Guaranteed as anything more than a footnote in its director's career? Maybe not. But regardless of where it lands in the history of film, Trevorrow's movie came at the right time — a quality its hero would appreciate.