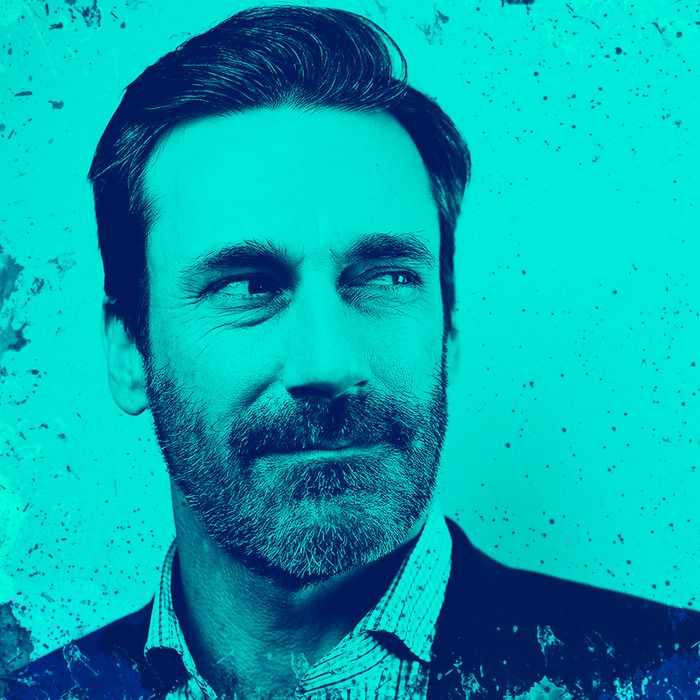 Photo: Vulture and Photo by Getty Images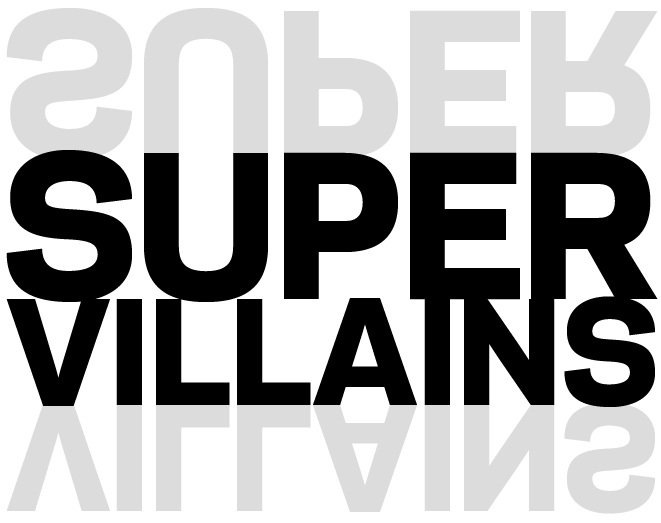 In an age of superhero movies and TV anti-heroes, fictional villains are more complex than ever before. This week, Vulture examines villainous entertainment in all its forms.
The nature of major Hollywood stardom has undoubtedly changed within the past decade or so. But the strange concoction of qualities that catapult a capable actor to stardom hasn't. It isn't primarily talent, though that helps. Charisma is a key factor. But what makes a lasting star is a narrative that is recognizable, but not easily replaceable or repeatable. Brad Pitt has cultivated a sly representation of American masculinity with a gait and slouch brimming with casual swagger I have yet to see replicated by his peers. Keanu Reeves understands the intimacy of the camera, turning moments of violence into balletic ruminations on the limits and beauty of the body. Denzel Washington lends grace to anger with a smile that can beam with menace or charm depending on what the role calls for. Jon Hamm has no such signature. And with his latest turn as a psychopathic villain in Edgar Wright's upcoming Baby Driver earning him praise, it's time to discuss why Hamm has yet to become a movie star — and why Baby Driver may signal a new phase for the actor.
As Don Draper, the protagonist of AMC's cultural and critical powerhouse, Mad Men, which documented the lives of ad agents in 1960s New York, Hamm was a sight to behold. His performance was so fierce, it created an avalanche of imitators and brought back a fascination with the dynamics of mid-century American masculinity. But since then, Hamm's résumé has been all over the place. During and after the success of Mad Men, he hasn't struggled for work. He's been in saccharine sci-fi epics like the remake of The Day the Earth Stood Still; high-octane fantasy extravaganzas (the overwrought Sucker Punch); romantic comedies like Friends With Kids; and he's had small, comedic turns in shows like 30 Rock and Parks and Recreation. Hamm's approach to his career post–Mad Men may seem like a way to prove himself as more than Don Draper. I figured he was going to try to carve a career both skewering and finding untold depths in the masculine ideals his strong-jawed good looks and midwestern solidity evoke. But his choice of roles does not feel like an actor seeking to challenge himself by taking on dramatically different turns, but a man who may not realize his greatest strengths. These are not the roles one would expect of an actor coming off of playing one of television's most enduring recent icons.
It would be easy to blame Hamm's confounding cinematic career during and after Mad Men on an industry ecosystem in flux. There has been a lot of hand-wringing about the lack of true stars and their importance to the industry. For most, the culprit is the nature of celebrity itself, which has evolved to allow social-media mavens and savvy reality-show figures to gain fame. The economics of Hollywood also makes the negotiation of stardom trickier than ever — mid-level dramas where stars as different as Tom Cruise, Denzel Washington, and Michelle Pfeiffer used to cut their teeth no longer exist in the same capacity. Then there's the fact that superheroes have notably replaced the mythology that stars themselves once provided. I think one of the biggest issues is that actors are struggling to find the type of roles that allow them to cultivate a brand and style distinctive enough to create the aforementioned signatures. I'm not saying Hamm needs to play similar roles in perpetuity to establish his signature as an actor. It's important to note the "type" we associate with stars typically only seems fixed in hindsight. A good example is Michelle Pfeiffer, who found critical acclaim and megastardom with a series of wildly different performances in which each was more distinctive than the last during the late 1980s and early 1990s. Despite her voice and bodily expression changing from film to film, what unites her work as an actress is a wariness of the camera's gaze, which in turn created a fascinating tension between her position as a sex symbol and her antagonism toward the male gaze itself. Today, Jennifer Lawrence is often held up as the notable exception of a dying breed, the type whose presence alone can greenlight pictures, guarantee sterling box-office results, and shape the cultural conversation. (Other examples, like Scarlett Johansson and Dwayne "the Rock" Johnson, have had some telling box office failures recently.)
So Hamm isn't alone in not achieving stardom: Hollywood is littered with would-be megastars who, for a variety of reasons, never made it to that position. But it is reasonable to wonder why his career hasn't vaulted to a new level creatively after headlining a show as influential as Mad Men.
It's typically a fraught transition for a TV star to translate their success to film. But considering the divisions between the mediums are dissolving, and television has gained its own level of prestige, that Hamm isn't more established is curious. After all, he has primarily starred in movies post–Mad Men and, on the surface, seems to have all the attributes that would guarantee stardom. He has an origin story that echoes that of his most iconic character — a working-class ethos audiences have loved in stars since Hollywood's beginnings. He can easily navigate between dramas and comedies, leading and supporting roles. He has classic, Old Hollywood good looks that recall the lantern-jawed icons of yore, like Rock Hudson. (He's notably turned down several superhero roles in a bid to cultivate a career predicated on independence and flexibility.) He's also been smart enough to play the cad or goofball (Bridesmaids, Unbreakable Kimmy Schmidt), the kind of role that undermines the machismo his looks communicate. But outside of Don Draper, Hamm hasn't displayed the overwhelming charisma, the physicality, nor the narrative through line necessary to create the particular brand of intimacy that stardom requires.
I realized this when watching him in Ben Affleck's 2010 film, The Town. By this time, Mad Men was in its fourth season, elevating Hamm's profile, clout, and respectability. An article for The Guardian went so far as to note that the most significant applause at the Venice Film Festival press conference wasn't for The Town's director/star Ben Affleck, but for Hamm, "a small-screen actor who has come to eclipse his big-screen counterparts." This reception encapsulates how much Hamm's performance as Don Draper secured his reputation as an actor, as well as the mounting relevance of TV as the more important medium in terms of cultural impact. As Affleck put it at that same conference, "What they're doing with Mad Men is better than what most Hollywood movies are doing, that's for sure." In The Town, Hamm fills a pivotal role for crime dramas concerned with morality: the stalwart detective. On paper, the role seems to allow Hamm the opportunity to flex his skills in a way that shows he's more than just a broad-shouldered man who can fill a suit and work in '60s period pieces. The dynamic between the dogged detective and the criminal he hunts is at its best in interrogation scenes. Unfortunately, Hamm doesn't have the gravitas and charisma necessary to elevate the thinly written role, and in scenes like this one, he's neither threatening nor bold enough to make it work:
More important, interrogation sequences such as this remind us that one of the most crucial aspects of a great presence onscreen isn't acting, but reacting. In this scene, and in the film as a whole, Hamm never seems to truly listen to his scene partners, which creates a profound disconnect that undermines what could be an engaging performance.
This role, and much of Hamm's other work outside of Mad Men, can best be described as serviceable but unmemorable. Without strong writing and the steady hand of a creator who understands his skills, Hamm doesn't disappear into roles, but disappears entirely. As film historian Jeanine Basinger wrote, "To succeed [in the classic Hollywood system], actors had to 'become' the role, because film was an up-close, in the dark, one-on-one, intimate medium. This is both the glory of movie stardom and its curse." To be a star, an actor must communicate emotional truths in close-ups and in wide shots. The line between film and TV has been blurring for some time, and while both mediums require intimacy, I think there remains a difference in the type of intimacy they require, which brings us back to why Hamm's bravura performance on Mad Men hasn't quite transferred elsewhere. The intimacy of television, arguably up until recently, has been a byproduct of its length, not primarily its visual storytelling. These characters and their lives are transmuted into your living room for years on end. Film is a bit different. To be a successful star, you have to have the kind of charisma that can fill up a screen, and an evocative understanding of the camera itself. This is never more apparent than watching Hamm in leading roles like 2014's forgettable Million Dollar Arm.
Million Dollar Arm sees Hamm operating within a somewhat antiquated genre: the heartwarming, "based on a true story" Disney sports drama. Here, he plays J.B. Bernstein, an out-of-luck sports agent looking for his next great client. It hits all the beats you'd expect from this type of film. I can somewhat see the allure for Hamm — it's a leading role that allows him to tap into an audience the intense Mad Men may not have afforded him. It would be a smart decision … if this were 15 years ago, when these types of films were more popular. Think about the Denzel Washington–led Remember the Titans, which remained in the top five of the domestic box office for six weeks when it was released in 2000. A mid-range drama isn't a bad idea for Hamm, but this isn't one distinctive enough to grab attention. And Bernstein isn't exactly the kind of role that would be much of a challenge for Hamm. But watching him, I noticed a curious habit when it came to his emotional beats. When Bernstein seems unsure of himself, his face contorts into goofy uncertainty. When he sees his love interest, played by Lake Bell, it goes soft and wistful. But his body remains rather muted in how it communicates emotional narrative. There is a disconnect in Hamm's acting between his ability to create sincere moments of emotional resonance in close-ups (something Mad Men made great use of) and the rest of his body.
Hamm's unease with his own body is most apparent in his comedic roles. Take Keeping Up With the Joneses. The 2016 film was never going to be an uproarious comedy — it stars Hamm as one-half of a jet-setting spy couple who move into the suburbs as part of their mission, only for things to go haywire thanks to their suspicious neighbors, Jeff (Zach Galifianakis) and Karen (Isla Fisher). Hamm has a lovely rapport and chemistry with Gal Gadot, who plays his equally dashing spy wife. But when you watch them move around each other, it's apparent she's comfortable with the action, and he isn't. Hamm may look the part of the sexy, gravel-voiced leading man who moves with unquestionable confidence, but he doesn't have the physicality for it. This is a prime example of how his wariness of being a sex symbol works well for Don Draper, but becomes a hindrance elsewhere. Hamm's other comedic roles — which typically find him playing villains to various degrees — further illuminate this problem.
I'm going to make an unfair comparison by discussing Cary Grant for a moment. Look, I know no one is Cary Grant. But his work in comedies like Bringing Up Baby, His Girl Friday, and The Awful Truth are an invaluable depiction of the physical intensity and splendor that can be found when an actor understands that his body says as much as his face (and knows how to be a great scene partner). Hamm's most memorable work in comedy — as a good-looking asshole in Bridesmaids, the abusive albeit outlandish Reverend Richard Wayne Gary Wayne in Unbreakable Kimmy Schmidt, and an insipid love interest who doesn't recognize the privilege of his good looks on 30 Rock — are perfect vehicles for him to express a more dynamic approach to physical acting. But look at how Hamm plays Ted in Bridesmaids, a complete and utter cad in a casual relationship with protagonist Annie Walker (Kristen Wiig). The performance itself isn't revelatory — it's funny simply because it's so incongruous to the prevailing image of Hamm as Don Draper. Witnessing Hamm contort his face into a goofy yet slimy grin and say things like "lap nap" while raising his eyebrows lasciviously is funny. But watching the sex scene toward the start of the film highlights his inability to find humor in more than wacky facial expressions or in the moments between his more outrageous punch lines. Yes, Hamm has decent timing. But his handling of comedy is too superficial and weightless for this to be the genre he finds solid ground in.
It isn't just Hamm's film career that seems aggressively pedestrian in both his choices and his approach to certain roles — his television career hasn't capitalized on the success of Mad Men, either. His position in Hollywood and post–Mad Men career is a fascinating study in how necessary it is to have a strong narrative as a star — just look at Elisabeth Moss.
Moss is definitely not a movie star, given that most of her work post–Mad Men, where she played Peggy Olson, has been in television. But she's been able to capitalize on her success in ways Hamm hasn't. She works with incredible talents like Jane Campion, who understand her skills as an actress. She's played within a multitude of genres, taking on characters that don't immediately resemble each other, but share a common feminist ethos, whether it be her bitter, dogged detective in Top of the Lake or her cataclysmic madwoman from Queen of Earth. Her work and presence are one of the most high-profile examples on TV of how an actor can shape their own narrative. Is it any wonder she didn't have to audition for her role as Offred in The Handmaid's Tale? She's also done what all great stars must do — synthesize their opposing sides. Her characters have become mixtures of raw determination and fragility, china and steel. Hamm, on the other hand, may not be hurting for work, but his career has yet to form a cohesive narrative, whether that be grounded in his star image or in the work itself. I figured his career would continue to coast on the goodwill of Mad Men and serviceable performances — until I saw Baby Driver.
With Baby Driver, writer/director Edgar Wright creates a film that bristles with maniacal energy. It's an utter joyride that swerves between tense thriller, crackpot action, and bold comedy. It's stuffed with clever turns from Jamie Foxx as a bonkers criminal who hews toward utter chaos and Kevin Spacey having the time of his life as the man who engineers the heists. The fluidity of the camera movement made me worry Hamm's typically static physicality would lessen the buoyancy that makes the film such a delight. Surprisingly, Hamm's performance as Buddy, a thief who crosses paths professionally with Ansel Elgort's titular driver, got under my skin, and it ultimately comes down to how he moves — he's like a starved hound dog powered by the fires of hell. It's a remarkable turn by an actor whose style is most defined by a sense of withholding that often tips over into unreadable opacity. In Baby Driver, he's sexy in a scuzzy way thanks to his electric rapport with actress Eiza González. But he's also sincerely frightening. Cary Grant once said, "To play yourself — your true self — is the hardest thing in the world. Watch people at a party. They're playing themselves … but nine out of ten times the image they adopt for themselves is the wrong one." Up until now, I'd say that statement applied to Hamm. But his snarling, boozy, broad performance as Buddy suggests he can find worthy creative ground, and even stardom, going for more unhinged villainy. Crime dramas and noir may be the best home for his talents.
Hollywood may never return to its previous relationship with stardom, which involved grand domestic box-office returns and startling salaries that marked the excess of the 1990s and early 2000s. The industry has changed too much to regress back to that stage. But I firmly believe the obsession with superheroes underscores how much audiences like to have a perceived familiarity with cinematic figures. We yearn for stars. And if it's true Hollywood reflects and shapes the world, Hamm is an instructive lesson on the destabilized nature of modern white masculinity itself. His choices signal that he doesn't know how to evolve to fit the market and highlight his strengths. In an interview with Esquire, Hamm described his pre–Mad Men ambitions as an actor in a way that proves telling: "I was sort of … I was aiming for the middle. I just wanted to be happy and relatively successful." Maybe this mid-level stardom is enough for him. But there are moments in his career, like Baby Driver, that suggest greatness is possible. That maybe he could be the kind of star necessary for a time when Hollywood should be rewriting the book on white masculinity by skewering the ideal it still holds onto, an ideal that Hamm's looks reflect more than any other actor working today.