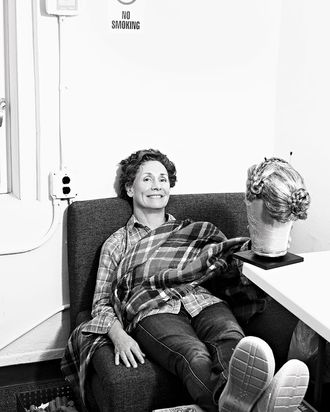 Backstage at the John Golden Theatre.
Photo: Brigitte Lacombe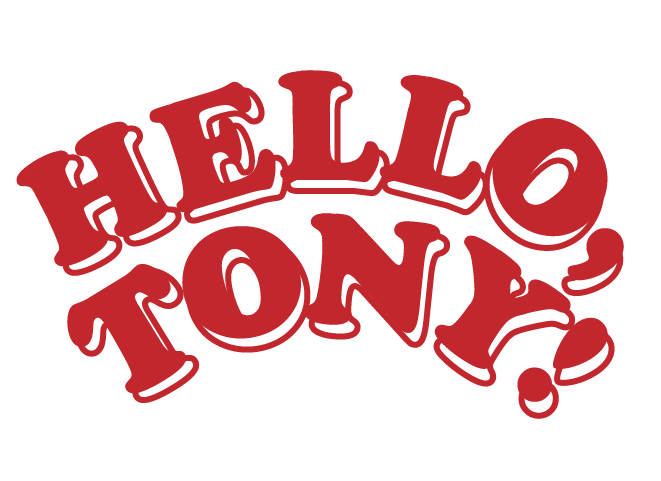 Most guests bring their own dolls to lunch at the American Girl Cafe in the American Girl store in midtown. But if you, like Laurie Metcalf (and me), arrive without a doll, smiling attendants in button-downs will let you choose from a diverse coterie of loaner figurines. As we're shuffled in, Metcalf selects a blonde girl in a blue-and-teal dress and a pink ribbon. She names her Nora Helmer.
The name fits, if you think of Nora Helmer as the naïve young woman who leaves behind her family in Henrik Ibsen's classic play A Doll's House. The version of Nora that Metcalf is currently playing in Lucas Hnath's sequel, A Doll's House, Part 2, is nothing like the woman she used to be, let alone the blonde doll in the teal dress. Metcalf's Nora storms back through the door she famously shut behind her 15 years earlier (by the play's chronology), full of righteousness, and selfishly demanding that the people she abandoned do exactly what she requests. Metcalf is a favorite to win a Tony for her performance, which, as Jesse Green wrote in this magazine, "allows a character who starts out as a brilliant playwriting notion to turn very deeply moving." If there's such a thing as a typical Laurie Metcalf character, Nora, post-dollhood, is it: a woman who's both outrageous and in some essential way justified. "She's so impatient and driven, and she does things without thinking them through," Metcalf says. "I find those people endearing, because they care so much."
In conversation, Metcalf's onstage intensity retreats everywhere except her brows, which remain furrowed as if she were pondering a question. Amid the café's whites and pinks, she wears earth tones, her hair in a simple bob, and a gray hoodie with the logo of the Steppenwolf Theatre Company, the Chicago group of which she is a charter member. At 61, she has a natural midwestern reserve and marvels at the café with the eye of a mom who knows the hidden costs of Disneyland-style entertainment. When a family leaves with a box of goods, she remarks on the "small fortune" they must have spent. Still, she knows a return trip with her daughter, who's turning 12, is inevitable. "This is too perfect for her," she says as she scans the menu. "I will be back."
What thrills Metcalf, even more than the prospect of a return trip to the country's premier doll café, is a chance to discuss A Doll's House, Part 2. The play is an act of theatrical hubris that seems like it shouldn't work. As directed by Sam Gold, it's a 90-minute battle royal between Nora and the people she left behind: the family's maid (Jayne Houdyshell); Nora's husband, Torvald (Chris Cooper); and her daughter, Emmy (Condola Rashad), who's not interested in the liberation for which her mother has been fighting. The stage recalls a boxing ring. The audience cheers as the characters land blows. Between bouts, Nora, in a corset and navy dress, gulps down water like a brawler on the ropes. Even now, Metcalf resists choosing among the characters' differing perspectives. "I've had the same thoughts that Emmy has about how marriage is a commitment that binds us together," she says. "I've also had Nora's older, more mature beliefs that you have to have options."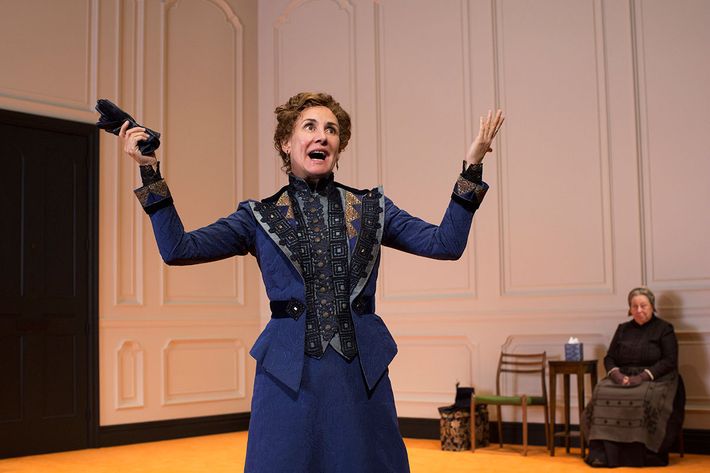 Metcalf has never been in a production of Ibsen's A Doll's House, but her career has given her a taste for, as she puts it, "blowing the doors off the classics." She grew up in a small town in Southern Illinois, and while at Illinois State University she fell in with a group of students that included John Malkovich and her first husband, Jeff Perry. Together with Terry Kinney and Garry Sinise, Perry co-founded the Steppenwolf in 1974. They scavenged for their own props and bought their costumes at the Salvation Army. "It was very inbred," she jokes. "We would do our day jobs, then all meet straight at the theater and stay until midnight either rehearsing or just trying to make each other laugh." Eventually, things started to solidify. Metcalf traveled to New York in one of Steppenwolf's first transfers, Balm in Gilead. People on the street still come up to Metcalf to talk about that play and the nearly 20-minute monologue she delivered in the middle of it.
Most people who recognize Metcalf on the street, though, do so because of the brash, funny women she's played on TV. On Getting On, an HBO comedy about life in a geriatric ward, she played a tightly wound doctor. On The Big Bang Theory, she's Sheldon Cooper's pragmatic, Texan mother. In a twist of fate, her eldest daughter, Zoe Perry, will play the same role in CBS's upcoming prequel, Young Sheldon. Zoe also appeared in several episodes of her father Jeff Perry's show Scandal, Metcalf notes with pride.
Then there's Roseanne, where Metcalf spent nine seasons and earned three Emmy Awards, playing Roseanne's bumbling sister, Jackie. At its upfront presentation in May, ABC highlighted the sitcom's recently announced revival and brought out the original cast, including John Goodman, Roseanne Barr, and Metcalf. She hasn't gotten the scripts yet, so she's full of questions. "Are they still living in the same house? Do the kids still live there?" she asks. "Who do they vote for?" I say Trump is the obvious choice, and Metcalf leans back thoughtfully. "Or maybe all her friends voted for him. We don't know, but knowing Roseanne, she will make it … not controversial, but timely."
Aside from the Roseanne revival, and the occasional TV guest spot — a showstopping nine-minute monologue on Louis C.K.'s Horace and Pete, for instance — Metcalf has been sticking to theater. After starring in Roseanne and the sitcom Norm, Metcalf took a yearlong break from Hollywood to move to Idaho. When she returned, she found that offers of TV work had dried up. "So then I gravitated back toward theater for a while," she says, "and then I ended up doing more theater than anything else, which is fine by me."
In the past decade, Metcalf has earned three Tony nominations, and now a fourth for A Doll's House, Part 2. After shooting Roseanne this fall, she'll star in Edward Albee's Three Tall Women with Glenda Jackson next spring. The downside of all this theater means long stretches in New York, taking her away from her school-age kids, which is "always a huge, hard, tough decision, and it's a lot for the family to absorb, so there's constant guilt about that." Alone in the city, Metcalf is "kind of a hermit," running errands, performing eight times a week, and doing jigsaw puzzles in her dressing room since she can't get herself to nap between shows. It's not a conventional life, but it's one Metcalf loves. As Nora might have advocated, she's been able to follow her passion — to work hard and to chase what she finds interesting, different, or amusing.
Midway through our meal, attendants arrive to place inch-tall American Girl cups with pink saucers in front of our dolls. I'm a little embarrassed by this, especially since we're in the middle of a serious conversation. Metcalf, however, finds the absurdity charming. By now, she's already grilled me about how I got our reservation and decided the afternoon tea service might be best for her daughter. You can imagine the three of them here: Metcalf, her daughter, and Nora, the doll. Metcalf picks up the cup and saucer: "This is going straight into my dressing room, for sure. I love it."
*This article appears in the May 29, 2017, issue of New York Magazine.