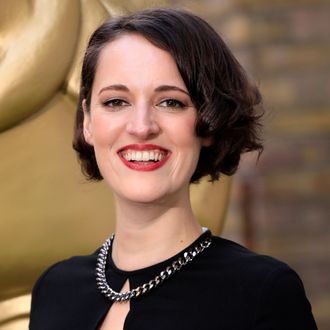 Phoebe Waller-Bridge.
Photo: John Phillips/Getty Images
Anyone who's seen Fleabag knows that Phoebe Waller-Bridge is pretty adept at being both funny and devastating. But Downton Abbey's casting directors were unaware of that fact. In a Hollywood Reporter round table, Waller-Bridge described her embarrassing audition for the period drama, in which she was just too funny to end up hanging out with the Crawleys. "I went in thinking, 'I'm going to give my best, sincere, heartbreaking performance,'" she said. "It was a really beautiful scene in a church; there's a little clue … when I finished, they were like, 'We had no idea she was so f—ing hilarious!'" By now, Downton's over, but we would love to see what Phoebe Waller-Bridge could do with a satirical period drama.