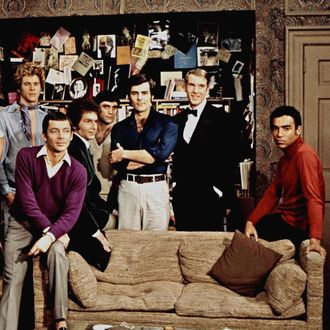 A still from the 1970 film adaptation.
Photo: Paramount Pictures
As if Ryan Murphy wasn't busy enough with his many TV projects, the producer might soon try out life on Broadway. According to a report from the New York Post, Murphy has optioned the rights to The Boys in the Band, Mart Crowley's bitterly funny play about a group of gay men at a birthday party, which shocked audiences at the time it premiered in 1968, just before the 1969 Stonewall Riots. The Boys in the Band was later made into a 1970 film, and has had many other stage runs, including a recent revival in London. Murphy is reportedly looking to stage a revival to coincide with the 50th anniversary of the show. Prepare your devastating one-liners now.