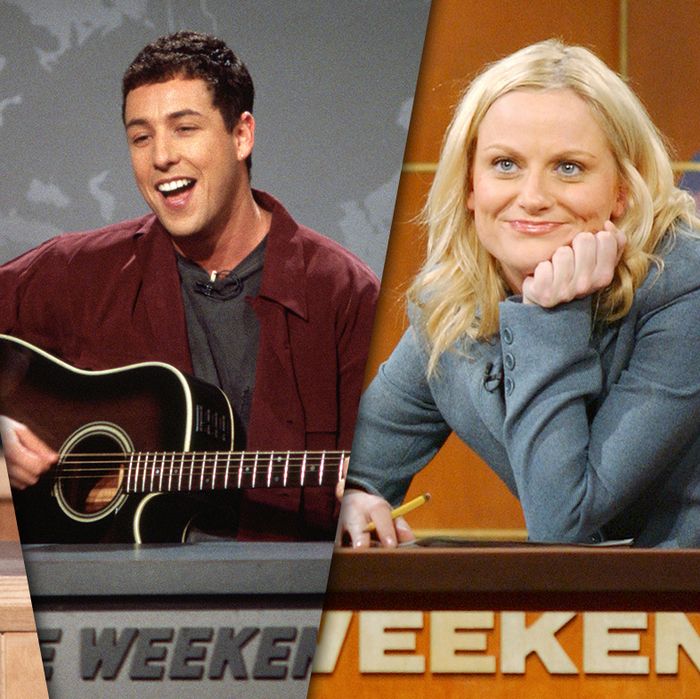 Eddie Murphy, Adam Sandler, Amy Poehler.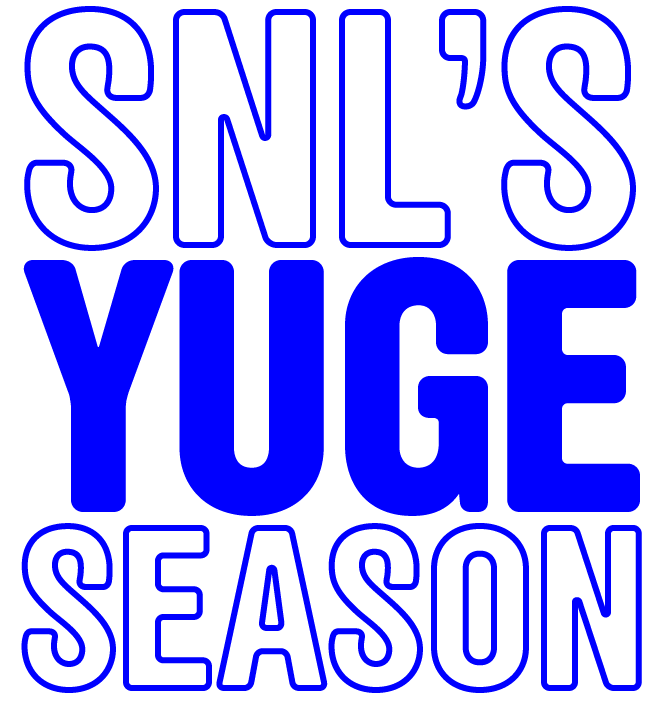 All week long, Vulture is taking a close look at Saturday Night Live's biggest season in years.
It's clear why young comics covet the SNL gig — the show is an enduring cultural touchstone, performer showcase, professional springboard and, when favorite players are involved, an indication of excellence to come. To those starry-eyed young performers, and to the rest of us, it can sometimes feel like post-SNL successes are the rule, not the exception. But for every John Belushi, there's a George Coe. For every Wayne's World, there's a Night at the Roxbury — and a Ladies' Man and a Coneheads and an It's Pat and a Superstar and a Stuart Saves His Family. That's just to say, finding fame after leaving SNL is much harder than it seems, and nearly every cast member fights, stumbles, and often fails to find the attention they seek.
True, some cast members worm their way into the audience's heart and never leave, but every post-SNL path is different. There's no standard for what happens after leaving, regardless of whether an actor gets the boot after one season or a tearful send-off from cast and crew after eight years. There is, however, some sense of what post-SNL success looks like, and various ways in which players have achieved it (some, in more ways than one).
The Future Icons
When it comes to public adoration and the promise of a long career in Hollywood, the original cast of SNL had a head start. The show was a thrilling experiment rather than an established launchpad for young comedic talent looking to leap into a bigger, professional world. Once Americans had really connected to SNL, the "Not Ready for Prime Time Players" were already semi-legends, and their first strides into showbiz made that clear. Gilda Radner did a solo show on Broadway; John Belushi and Dan Aykroyd made Blues Brothers; Chevy Chase, who left after one year, began creating memorable movie characters (though he never did become Johnny Carson). Bill Murray, who replaced Chase, soon landed Meatballs and has slowly outshone everyone. A few years later, there was Eddie Murphy. Things have slowed down since the '70s, but SNL still finds players with the ineffable "it" that makes them impossible to look away from.
See also, potentially: Will Ferrell, Kristen Wiig, Tina Fey, Amy Poehler … let's talk about it in 10 or 20 years.
The Smart Cookies
These creative, confident (and lucky) performers managed to harness all the goodwill and enthusiasm they generated during SNL into a lucrative career — in part because they have a bit of additional savvy or smarts regarding where they could grow, and which projects would help to widen public perception about who they were onscreen without losing fans. Audiences loved Kristen Wiig's broad, wacky presence on SNL but could not have predicted how much they'd be drawn to her writing and naturalistic performance in Bridesmaids in 2011. At that point, Wiig still had several years at SNL to cement her path, and since then, her slate has been full. She's done voice-over work, was featured in the action blockbuster The Martian, toplined the Ghostbusters remake, and has a number of other projects in production. It's worth remembering that things could have gone an entirely different way. Chris Kattan and Will Ferrell, both promising physical comics while at SNL, made A Night at the Roxbury together; it just so happens that Ferrell immediately made canny choices with Old School and Elf, which appealed to frat boys and parents, respectively, while Kattan made the fish-out-of-water mob comedy Corky Romano, which appealed to no one.
See also: Amy Poehler, Bill Hader, Will Forte.
Lorne's Pets
Whether it's a recognition of talent, trustworthiness, or some unspoken X factor, Lorne Michaels produces the work of certain cast members outside of SNL. Some people, like Tina Fey, are lucky enough to have Michaels's name on several significant (and less than significant) projects they've done — not just Mean Girls and 30 Rock, but Baby Mama and Whiskey Tango Foxtrot, too. Seth Meyers and Jimmy Fallon count him as an overseer on their late-night shows; and Fred Armisen's post-SNL endeavors, Portlandia and Documentary Now! (with SNL alum Bill Hader), enjoy Michaels's imprimatur. This isn't to diminish the incredible talents and hard-won victories of Fey et. al., but Michaels's confidence certainly earns any individual player a leg up. Of course, the SNL mastermind's seal of approval isn't a guaranteed success — see the Lonely Island guys' Hot Rod, The Colin Quinn Show, nearly every SNL movie ever made, and, sniff, John Mulaney's Mulaney. One nice element to Lorne's stewardship: It isn't entirely limited to fan favorites. Michaels is currently producing Detroiters, the Comedy Central sitcom from delightful oddball Tim Robinson — who only lasted one season as a performer.
See also: Amy Poehler, Bill Hader, Will Forte, Jane Curtin.
One (Wo)man Brands
SNL is very good at distilling what is funny about a performer into five or six seasons of shows. If a player's strengths overlap with viewers' interests, that player might have a long career ahead of them. Adam Sandler and his collection of silly man-children on SNL — okay, one man-child with slight variations — endeared him enough to audiences that he franchised the brand into Happy Gilmores and Billy Madisons. The same could be said of Chris Farley, who played the same clumsy, self-conscious oaf no matter the project. While it might seem limiting, versatility can confuse or turn off an audience — Sandler projects like Punch Drunk Love and Funny People showed that the actor wanted to paint with more colors, but which of his fans quote mopey movies? Some comics live their lives not knowing exactly what's funny about them. Once you know you're the genial gigglepuss, a persona Jimmy Fallon cemented on SNL, why not use it?
See also: David Spade, Seth Meyers, Jason Sudeikis, Andy Samberg, Mike Myers.
Sub-Sandler: The above, but intolerable. (See: Rob Schneider.)
The Yeomen & Journeywomen
These players endured during their SNL runs and then persisted in the face of early Hollywood failures or outright indifference. Whether or not you've heard their names since they left SNL, they've been busy doing countless little jobs to keep their heads above water — and, interestingly, they comprise most post-SNL success stories. These are the workhorses with dozens of supporting roles and guest spots. Many have a movie that bombed or pilots that never got picked up, but no hit sitcom of their own. Despite the lackluster Ladies' Man movie, Tim Meadows has done everything from The Bill Engvall Show to The Goldbergs. Molly Shannon has kept busy in film and TV after her Superstar movie, and has been getting better parts over time, including a recent lead in SNL head writer Chris Kelly's feature Other People. Haven't kept tabs on Laraine Newman? She's been working steadily since SNL, with many supporting roles and voice-over gigs to her credit. Presumably, when Kenan Thompson finally decides to make the leap, he'll work his way into the same category.
See also: Darrell Hammond, Chris Parnell, Jon Lovitz, Horatio Sanz, Garrett Morris, George Coe, Nora Dunn, Cheri Oteri, Rachel Dratch, Jerry Minor.
The Untouchables
Some players arrived at SNL already a little famous, and regardless of how good they were on the show, they left it unaffected one way or the other. (See: Christopher Guest, Martin Short, Billy Crystal.) While they made their mark with characters new and old, their trajectories were set before they arrived at Studio 8H; once they'd reached the end of their time at SNL, they carried on as before. Robert Downey Jr. was terrible on SNL, but what did it matter? He went right from starring in Weird Science to starring in The Pick-up Artist and Less Than Zero, and SNL was hardly a blip. Janeane Garofalo, who famously hated the SNL boys' club atmosphere, was already a noted stand-up, had done The Ben Stiller Show, and was still working on The Larry Sanders Show while at SNL. For many, getting hired on SNL is a nice gesture, but it won't ever define them.
See also: Ben Stiller, Joan Cusack, Chris Elliot, Randy Quaid, Anthony Michael Hall, Mark McKinney, Julia Louis-Dreyfus, Harry Shearer.
Bucking Broncos
In terms of willpower, resilience, and steadfast belief in their own abilities, these actors might be the most enviable of all post-SNL success stories. Whether they were simply ill-suited for the SNL pressure cooker or outright rejected its ways and means, these performers didn't last long at 30 Rock. Ultimately, this didn't matter. They shook SNL off like a bad case of fleas and made successes of themselves on their own terms. Damon Wayans built his own empire. Sarah Silverman and Chris Rock went back to stand-up and dipped into TV and film in their own time. Christine Ebersole and Ana Gasteyer charged into the world of musicals, among other things. Jenny Slate dropped an F-bomb on her first show, got the ax within a year, and has since bounced back rather quickly with both her own projects — e.g., Marcel the Shell With Shoes On — as well as appearances on Parks & Recreation, a starring role in Obvious Child, and voice-overs for animated films including Zootopia. Sometimes the square peg doesn't need to fit in the round hole.
See also: Siobhan Fallon, Laurie Metcalf, Rob Riggle, Casey Wilson, Colin Quinn, Gilbert Gottfried.