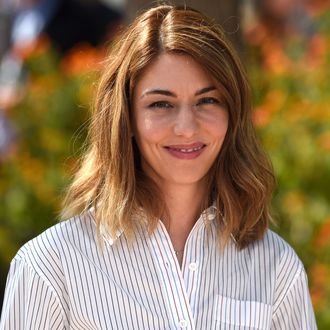 Coppola.
Photo: Antony Jones/Getty Images
Sofia Coppola was once attached to direct a live-action adaptation of The Little Mermaid, but later backed out, citing "creative differences." But just how big were those differences? The still-in-production Mermaid is being produced by Universal, not Disney, meaning it's based on the dark fairy tale and not the heartening musical, and Coppola said the scale of the production was getting too big for her to be comfortable with. The director did, however, have some pretty ambitious plans for the small movie she envisioned, according to IndieWire. "I wanted to shoot it really underwater, which would have been a nightmare," she said. "But underwater photography is so beautiful. We even did some tests. It was not very realistic, that approach. But it was interesting to think about."
Coppola added that when films become too large, they run the risk of business interests overwhelming the art: "When it's smaller, there's less people involved, it's not so much at risk, business-wise." But if you're longing for what could have been, just picture this: filtered lighting dancing across a mermaid's skin as she is filmed from below the surface, her body dissolving into foam after failing to obtain the immortal soul she so desired. Stunning!