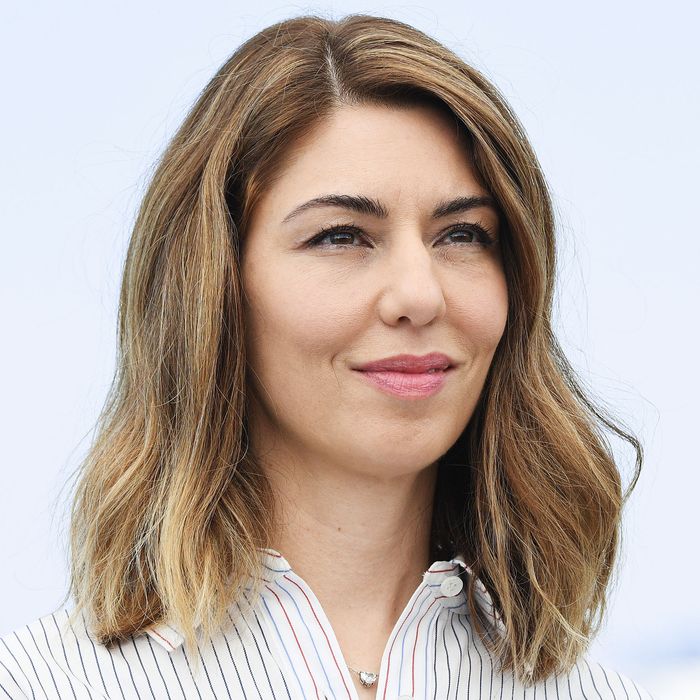 Photo: Dominique Charriau/WireImage
This weekend, Sofia Coppola became the first woman to win Best Director at the Cannes Film Festival in 56 years, for her gorgeous, slow-boiling Civil War thriller The Beguiled. She is now only the second woman to receive that honor, joining Yuliya Solntseva, who won in 1961 for her Russian WWII epic Chronicle of Flaming Years. And the reaction, rightly so, has been overjoyed and effusive, about shattered ceilings and historic achievement. This is a monumental moment, both for women at Cannes and, I'm sure, for Coppola personally. So I'm sad to report that, for anyone who knows how Cannes awards work, and just how bad the festival and the film industry has been at representing and rewarding female voices, it's also a massive disappointment.
But how? you may be asking. How is Sofia Coppola winning Best Director at Cannes not as amazing as it sounds? Because it's not winning the Palme d'Or. In the screwy universe of Cannes awards, Coppola actually got the equivalent of fourth place, behind the third-place Jury Prize winner, Loveless (directed by a Russian man); the second-place Grand Prix winner, 120 Beats Per Minute (directed by a French man); and the Palme d'Or victor, The Square (directed by a Swedish man). Best Director is considered such a nonessential prize — unlike those other three — that there have been 12 separate years when the jury decided not to award it.
Sadder still, jury member Fan Bingbing felt the need to clarify at the post-awards press conference that Coppola's wasn't a token prize: "She did amazing work … I have to say, she won this prize not because she is a female filmmaker but because of the film."
No matter what light you put it in, this honor still just places Coppola in the company of the ten other women directors who have climbed half-way up the mountain of the Cannes's boys' club, but were stopped short of reaching the summit, including American Honey's Andrea Arnold, who's won the Jury Prize three times. Jane Campion remains the only female filmmaker to take home Cannes's top prize in 70 years, for The Piano back in 1993.
Coppola's Best Director prize, in essence, is Hillary Clinton winning the popular vote; nice work, but at the end of the day she has to watch some dude be president. Let's be clear; this is not on Coppola. There is so much delicious fun to be had in her gothic tale of what happens when Colin Farrell's wounded Union soldier shows up at a girls seminary in the South and starts a brushfire of desire and jealousy in its seven inhabitants (including stern headmistress Nicole Kidman, repressed teacher Kirsten Dunst, and sexually aggressive teen Elle Fanning). If you are thrilled about her win, please keep on being thrilled.
All I'm saying is that Coppola's prize should not be hailed as some glorious sign of progress, of Cannes finally doing right by its women. This year's festival had only three female filmmakers in competition out of 19 films (Coppola, Naomi Kawase, and Lynne Ramsay, who took home a Best Screenplay award for You Were Never Really Here). And as we have heard, Jessica Chastain and her fellow jury members were "disturbed" by what they saw in terms of female characters who didn't exist solely to serve the male characters. The only bright spot is that Cannes has done far better than the Academy Awards, which only had had one female Best Director winner, and no Best Picture winners helmed by a woman, in 89 years.
Maybe that should be the new Cannes slogan: We're not great with the ladies, but at least we're not the Oscars! Or better yet, how about the Oscars one-up Cannes and give Coppola, or another woman filmmaker, a Best Director prize that really could change history.