TNT's new series about the raucous life of young William Shakespeare, Will, premieres this summer. The 20-something-year-old Bard is a rock star of sorts, a counterculture hero complete with groupies and die-hard fans practically moshing at every performance. It's set in the Elizabethan era, but via the magic of creator/executive producer Craig Pearce (known for his work on Baz Luhrmann titles like Moulin Rouge and The Great Gatsby), the vibe is edgy and contemporary, amped up with modern music.
As eclectic as it may sound, it actually makes a lot sense. Shakespeare was cutting edge in his time, daring to speak out through his craft, even inventing his own words that would become part of our lexicon. He was kind of the original rebel. We chatted with Will's Laurie Davidson, a London-based newcomer fresh out of drama school, who plays the title character. We dug into his approach to bringing this rock star-esque Bard to life, what so many people get wrong about Shakespeare, and what he hopes viewers will take away from the series.
Read on, and don't forget to catch the premiere of Will on Monday, July 10 at 9 p.m.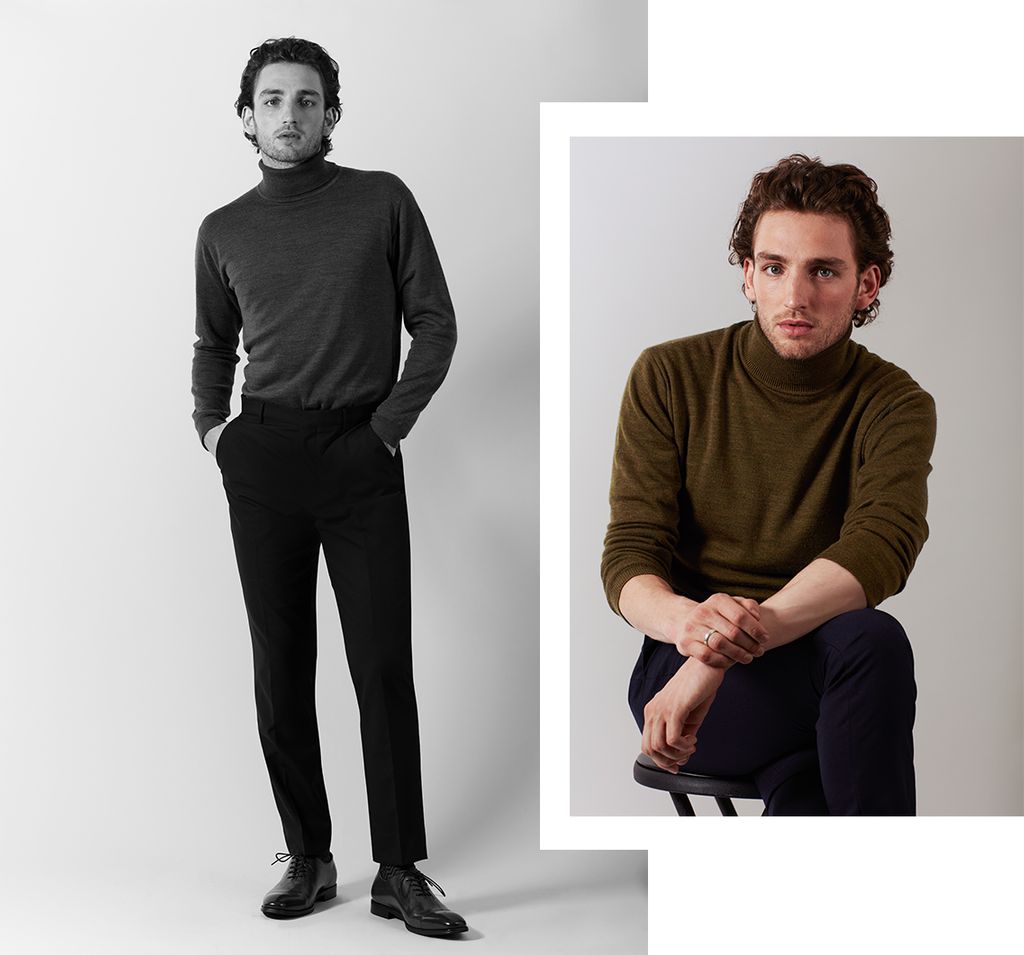 You're somewhat of a newcomer. Tell me a little bit about how you first got into acting?
Laurie Davidson: I started in the normal way, doing school plays and Saturday classes just as a bit of fun. And then I went to a new school, which had quite a lot of drama. I actually did a Shakespeare competition where I performed the dagger speech from Macbeth and caught the attention of the head of drama there who then put me in all of the productions – and it's quite a prolific school for drama. From there, I was encouraged to apply for drama school and I got into a a very good one, LAMDA [London Academy of Music and Dramatic Art] where Benedict Cumberbatch went as well as lots of other great British actors. I was fortunate enough to perform some great Shakespeare plays while I was there. I was in a production of The Winter's Tale … we did quite a few. I obviously fell in love with this guy's work.
How did you first hear about Will?
When I heard about this job, I was actually auditioning for a Yorgos Lanthimos film, the director who did The Lobster. The casting director said, "We'd love to see you for this." They told me about it, and with my background, I was like, "I have to get this job. This is the one. This is one of those opportunities." Anyway, six auditions later, I met Shekhar [Kapur, executive producer/director] and Craig [Pearce] and they were absolutely lovely. I mean, I fell in love with those guys. Shekhar was just very mystical, very softly spoken, but keenly intelligent … and Craig Pearce – the two of those guys together, what a match. So I was very excited. I was going through the process and I went on holiday to Budapest with my girlfriend and I had to come back to do a screen test. It was all very dramatic.
And then finally, I was at drama school at the time, still at LAMDA, and was just about to do a production of Fiddler on the Roof where I would be playing Tevye. I then found out that I'd got the part, and I had to leave LAMDA. All my friends were very supportive. We started rehearsing and then shooting the pilot, and the rest is kind of history.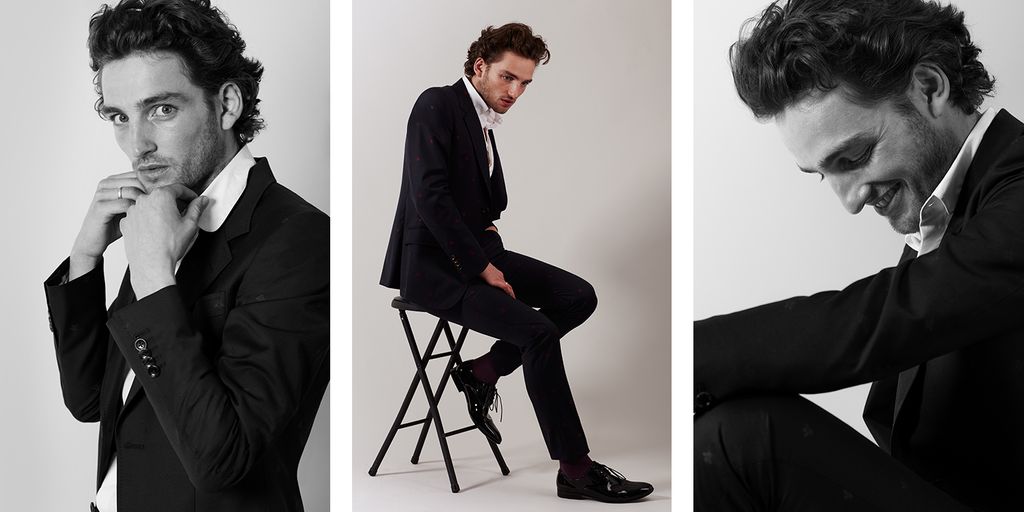 How did you go about developing your character, your version of Shakespeare. What was your approach to "becoming the Bard," if you will?
Something Craig and Shekhar were very adamant about was they wanted to create something current. Everyone was very much in agreement that they didn't want our Shakespeare to feel like something from the history books, something dusty and really dated. And actually, I wanted to create something current and relatable. I mean, if Shakespeare were around today, he would have been so current. The guy was at the forefront of cutting-edge writing. He changed the rules. He was ahead of his time. So we wanted to create something that had never been done before.
It's similar to some of Craig's other pieces like The Great Gatsby and Moulin Rouge where they're in a period, but there's a very current feel to; it allows the audience to get a real sense of what it would have been like in terms of the excitement of living in that period as an artist. Because it was just crazy; it was like rock 'n' roll for those guys. So that was something we looked at – seeing what'd be the modern day equivalent: the Mick Jaggers, the David Bowies of this world.
Also, why he wrote these plays. I was lucky enough to know a lot about his plays and there's clues throughout those plays on what kind of man this guys was. You only have to look at a handful of his plays to know that he was a very empathetic person. He can dip into characters very easily and understand humanity. So to me, that screams someone who has a big heart, who cares about people, who understands why we love, why we feel spiteful, why we are jealous. All these themes that run through Shakespeare's plays … I mean, the guy had to know a thing or two about those themes because he was able to write so well about them.
So I guess the answer to your question is, looking at the work, predominantly. That gives you the clues of what kind of person this man is.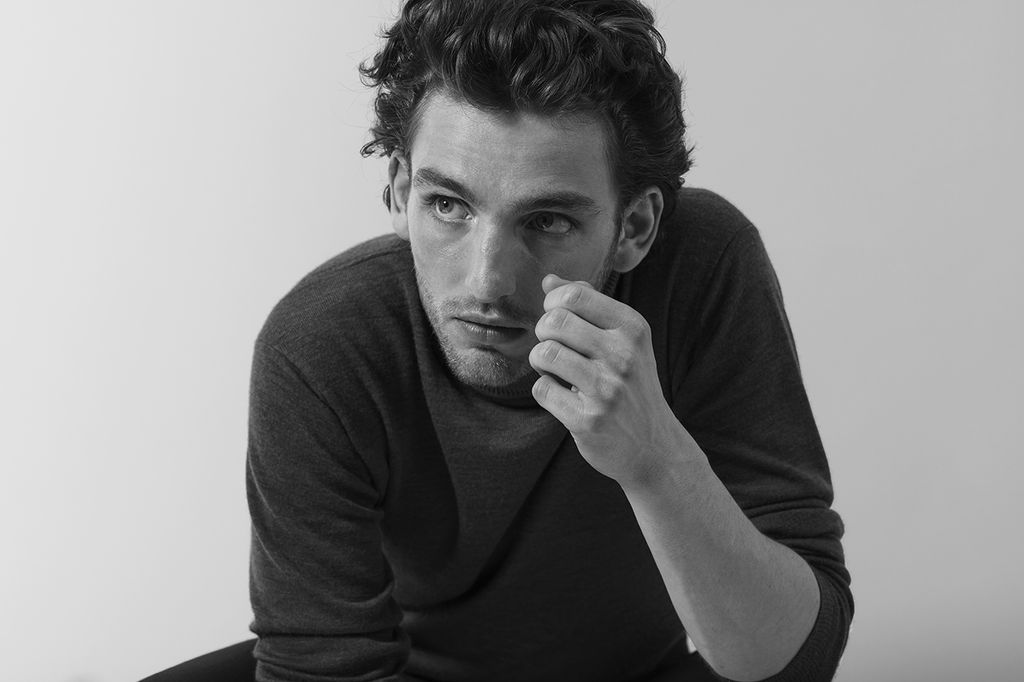 Piggybacking off of that, what would you say is the most common misconception out there about Shakespeare and his work?
I think the most common misconception is that Shakespeare is something for the academics. If he were around today, it would have been something that really upset him because Shakespeare and a lot of contemporaries weren't academics. He was a glove-maker from rural Stratford in England where he didn't have the same opportunities like a lot of contemporaries, and yet, he rose to success because he was a man of the people. He gave the common man a voice. Before Shakespeare, most of the plays were concerned with the aristocracy, with the privileged, with royalty. And what Shakespeare also represented to the people, he tried to give voice to the lower classes and, also very importantly, to women. Some of the best characters in the Shakespeare plays are the women. Lady Macbeth, for one, is an absolute powerhouse. He was totally before his time in that regard.
The people I would say who are worried about it being something that's hard for them to access, that's the whole reason we've made this show. It's because Shakespeare shouldn't be something just for the intellectual. It's for everyone, and I think what Craig and Shekhar have done so well is taking something and making it accessible because it's so current.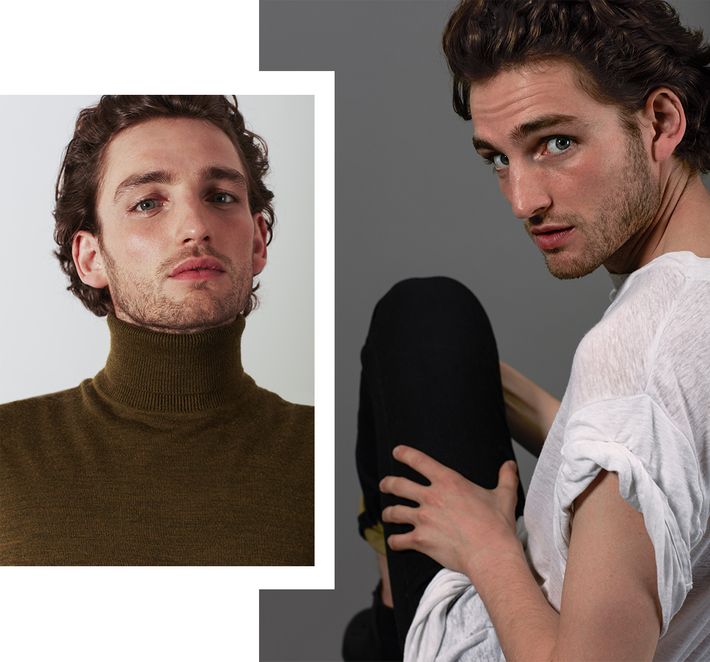 When it comes to actually making the show, what was the vibe like on set?
The vibe on set was amazing. I mean, it was my first job, so I have very limited experience or preconceptions about a film set, but there was a huge feeling of family and working together in a collaborative process. And that's all because of Shekhar and Craig who really let people breathe and allowed them to be creative by putting trust in us across the board. So, it was a lovely, lovely atmosphere on set. The theater company – the theater company of James Burbage's theater, where William Shakespeare first worked – is like a family in itself. I'm still in touch with all those cast members all the time. We have a WhatsApp group and everyone keeps in touch. It's really sweet. And that's kind of unheard of, from what others have told me.
Tell us about one especially funny or amazing stand-out moment from filming.
There were loads of really funny things. I want to think of some more, actually. The best thing was performing these plays in front of an actual audience in the Globe Theater – they recreated the Elizabethan theater. So we're performing these plays, not only on the camera, but with 400, 500 extras. The atmosphere in there was absolutely electric, just like it would have been in Elizabethan era. That was pretty special.
We did have a lot of fun. The first one that comes to mind is with Jamie Campbell Bower. We had to film a scene in the rain with a huge rain machine at night. And it's freezing cold. And the rain's chucking it down, but fortunately for me, the water is falling just in front of me. So we did this long scene, and by the end of it, Jamie Campbell Bower is soaking wet and I haven't got a single spot of rain on me. And they can't use the shot because it didn't work for continuity. So Jamie had to go through the whole process again and that was very amusing. That tickled me a lot.
What are you looking most forward to sharing the show with viewers and what do you hope they'll get out of it?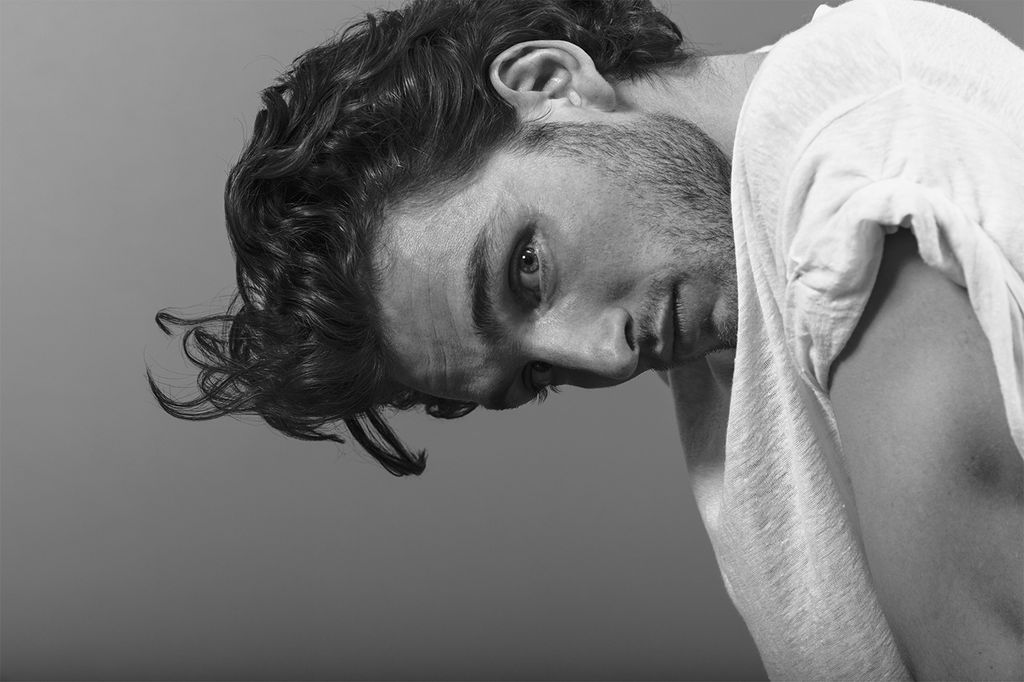 I just hope that, if anything, it makes people interested in this guy from Stratford who has been celebrated as a writer … people who have a preconceived idea about Shakespeare. I'm excited in the possibility of people watching the show and being inspired to go out and see these plays. Because I think that's the way – to read them is not the same. His plays were written to be seen and heard and performed. I'm excited about, hopefully, people having more of an interest in that and getting something from those plays because of Will.
Photography by Atisha Paulson; Styled by Jess Mederos; Grooming by Sae-Ryun Song for Defacto; Retouching by Mike Racz
This is paid content produced for an advertiser by New York Brand Studio. The editorial staff of Vulture did not play a role in its creation.