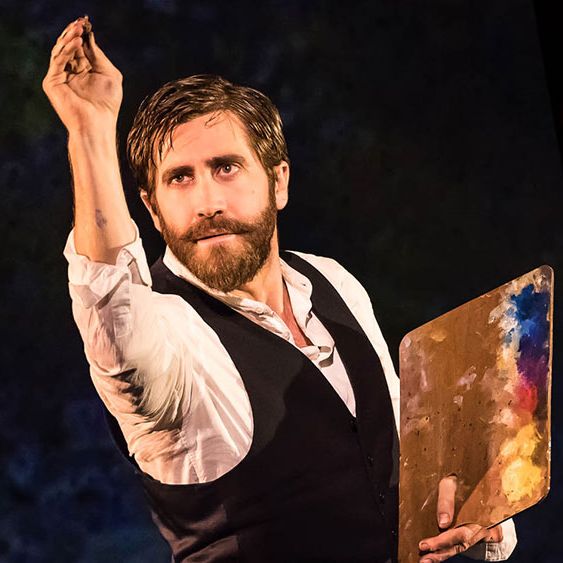 Jake Gyllenhaal in Sunday in the Park With George; Glenn Close in Sunset Boulevard.
Photo: Matthew Murphy and Joan Marcus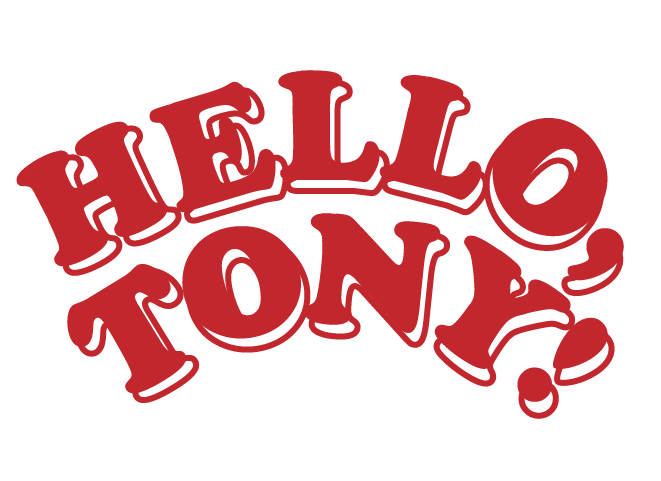 Remember that episode of Friends where Chandler invents a fake game called Cups as a ruse to give Joey money? "It doesn't matter, because nothing beats a three and a six. That, my friend, is D-Cup. And now that you've reached $700, you have to double it!" Sometimes the rules of theater awards can feel just as perplexing. Let's take a look at the peculiar ins and outs of Tony Awards eligibility, which explain why some of this year's biggest stars were left out of the nominations.
1. An attempt needs to be made by the production to have all 846 Tony voters see a show in order for it to be considered.
One of the most buzzed-about productions this season was a revival of Stephen Sondheim and James Lapine's Sunday in the Park With George, starring Jake Gyllenhaal and Annaleigh Ashford. Insiders have lamented that these two electric performances and the show itself were taken out of Tony consideration. The official word from the producers was that since this year's musicals slate was so "tremendous" and their own production a limited run, they opted to sit awards season out so other shows could take the spotlight.

However, many have speculated that the show did not wish to allocate 1600-plus tickets, which could otherwise be sold, in order for Tony voters to attend. That ticket revenue would contribute significantly to paying back Sunday's investors — who committed to a small margin for profit, given the show's limited run. Besides that, Sunday would be closed by Tony time, so a win would not boost their box office. In any case, the decision meant that Gyllenhaal, one of Broadway's shiniest star names of the decade, was left off the Lead Actor in a Musical list.
2. You can't win for the same role twice.
Down the street from Sunday, another musical revival was led by a Tony ineligible star: Sunset Boulevard, featuring Glenn Close returning to her landmark role of Norma Desmond. Since Close already took home the prize in 1995 for the same part, the Tonys do not allow her new performance to be considered.

"Does one always do something to win an award?" Close said to Stephen Colbert on The Late Show. She told Colbert she felt her lack of eligibility "[took] the pressure off." The actress is in good company: Carol Channing was ineligible for both of her returns to Hello, Dolly!, in 1978 and 1995. (The Tonys found a way around this in the latter year by giving Channing a lifetime achievement award.)
3. You have to perform on opening night to be Tony eligible.
When Groundhog Day leading man Andy Karl was badly injured during a final preview of the show, he not only completed the performance in visible pain with help from a cane, he also returned for the show's opening night just a few days later. One of the reasons Karl took the stage for the opening performance is because of a Tony Awards rule: Performers are eligible for nomination based on the opening-night program. Thus, if Karl's understudy had played the lead on opening night, the committee might have chosen to nominate him instead. There have, however, been instances when the actor playing the role on opening night wasn't the one nominated — Dean Jones, who originated the role of Bobby in 1970's Company but departed after only a month, was overlooked for a nomination in favor of his standby and replacement, Larry Kert, who performed many more times in the role.
4. Your billing determines which category you can compete in.
Why was Stephanie J. Block nominated in the Featured Actress in a Musical category for Trina, who has a substantial role in Falsettos, appearing in 22 songs? Why was Chris Cooper nominated in the Lead Actor in a Play category for Torvald, who doesn't appear until well into A Doll's House, Part 2?
These designations involve each production's billing: the literal listing of names on a show's credits page. The Tony Awards administration committee meets regularly to determine whether or not a show's nominations should conform to its billing. A Lead Actor is a performer above the title and a Featured Actor is a performer below the title, unless deemed otherwise by the committee. (Producers can request that performers be considered in a different category, but the Tony administration committee is under no obligation to comply.)
Since Block was below Falsettos' title and Cooper was above Doll's House's, the committee chose to stick with those ranks. On the other hand, no actors appear above the title for Dear Evan Hansen, and the Tony committee chose to overrule this and place Ben Platt in the Lead Actor category. In 1969, William Daniels famously turned down his nomination for Featured Actor in a Musical for originating John Adams in 1776, since he felt that category was incorrect for the role. At that time, nominations were always based on billing, but afterward, the Tony Awards decided that a committee would determine exceptions.
5. A premiere can technically be considered a revival.
Though this year marked Jitney's premiere on Broadway, the show was nominated as Best Revival of a Play. Since the August Wilson play had a significant previous engagement Off Broadway, it was deemed "a classic in the historical or popular repertoire." This is the same rule that has resulted in plays including Orphans, The Normal Heart, This Is Our Youth, Blackbird, and The Cripple of Inishmaan to be placed in the revival categories in recent seasons, even as they made their Broadway premieres.