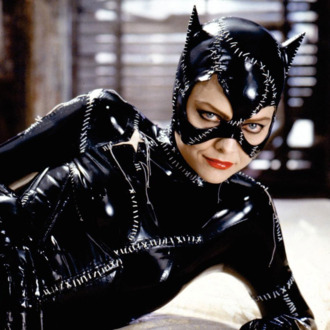 Each month, several films and TV shows leave HBO's catalogue. We provide a list of departing titles and recommend a few standouts so you can watch them before they're gone forever (or are just available on a different site). For more comprehensive coverage of the best titles available on HBO and elsewhere, check out Vulture's What to Stream Now hub, which is updated throughout the month.
For a stranger kind of superhero: Batman Returns
More fairy tale than comic book, Tim Burton's Batman Returns is a window into what superhero movies could have been. Thoroughly strange, uniquely moody, and wholly infused with Burton's aesthetic, the movie has taken on a newfound relevance thanks to all that came after it. Time has also shown Batman Returns to be more complex than it initially seemed: While the movie promises a sweeping three-way conflict between Batman, the Penguin, and Catwoman, it also takes great care to tell a story deeply rooted in the personal pain of Bruce Wayne, Oswald Cobblepot, and Selina Kyle. Leaving July 31.
If you want to meet the new Han Solo: Hail, Caesar!
There are a wealth of reasons to see Hail, Caesar! if you haven't seen it yet. That it's a Coen Brothers film is reason enough — but it's also one of the most accessible films in the directors' celebrated and wide-ranging oeuvre, whip-smart and hysterically funny with a cadre of well-known actors delighting at every turn. One of those actors is Alden Ehrenreich, our forthcoming young Han Solo, who plays a handsome actor with an unfortunate elocution problem. He's utterly hilarious, and yet he's nowhere near the best thing about this movie. There's a Channing Tatum dance number, a wonderfully dopey George Clooney performance, and a tremendously funny scene that will be endlessly dissected by comedy fiends and comparative religion students alike. Hail, Caesar! is a treasure. Leaving July 31.
For fans of Spielberg-esque sci-fi: Midnight Special
The best science fiction is sometimes, paradoxically, the smallest. Jeff Nichols's quiet 2016 drama about a boy (Jaeden Lieberher) with mysterious powers making his escape from a religious cult is mostly a quiet chase film, with Michael Shannon playing a man committed to getting this boy away from the cult, until … well, I won't give away more here. Midnight Special understands that just because you can go for awe doesn't mean you should, that sweeping sci-fi grandeur is sometimes best withheld, saved for one tremendous moment where you've got no choice but to stare. Leaving July 31.
Noteworthy selections in bold.
Leaving July 19
Beautiful Creatures
Leaving July 24
Unfaithful
Leaving July 31
Batman Returns
Catch Me If You Can
The Color of Money
Criminal
Crossroads
El Cantante
Evil Dead 2
Fracture
Hail, Caesar!
Hard to Kill
Hotel for Dogs
Innerspace
Keanu
The Main Event
Men in Black II
Midnight Special
My Big Fat Greek Wedding 2
My Cousin Vinny
Rendition
Risky Business
Road to Perdition
Rooster Cogburn
Simon Birch
This Boy's Life
Wildcats