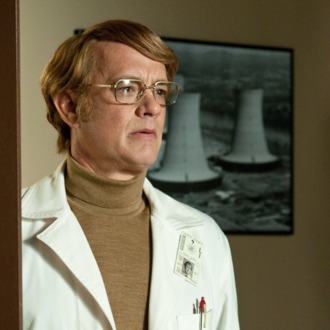 Each month, several films and TV shows leave HBO's catalogue. We provide a list of departing titles and recommend a few standouts so you can watch them before they're gone forever (or are just available on a different site). For more comprehensive coverage of the best titles available on HBO and elsewhere, check out Vulture's What to Stream Now hub, which is updated throughout the month.
If you want to see a truly special failure: Cloud Atlas
This is the Wachowskis' world and we're just living in it. Why else would the filmmakers' colossal misfires inspire as much fascination as their era-defining hits? Their 2012 adaptation of David Mitchell's twisty sci-fi novel is a three-hour montage that reduces the book's intricate, Russian-nesting-doll story lines to meaningless jump cuts. The bold move to cast the likes of Tom Hanks, Halle Berry, and Jim Sturgess in a succession of parts without regards to race, age, or just about anything else is a film-theory thesis in search of a worthy film. And yet … if you see Cloud Atlas, you won't be able to stop seeing it for a very long time. Leaving June 30.
For suburban punks who dream big: Repo Man
"Fuckin' millionaires, they never pay their bill." The 1984 paranoid-punk comedy about a slacker dude (Emilio Estevez) who joins the car repossession racket manages to position its scruples-free vehicle grifters as the only sane minds in a world brainwashed by consumerism and religion. A deserved cult success, the film's grimy charm sells a link between anarchist political theory, alien conspiracies, nuclear footballs in the trunk of a Chevy Malibu, and a smirking Estevez begging for sexual favors with his pants down. Leaving June 30.
If you like truth in your sports movies: Any Given Sunday
Oliver Stone's excessive drama about excess in the NFL is a mighty beast worth wrestling with. Jamie Foxx's hotheaded star quarterback spars with team coach Al Pacino, who, like all late-period Pacino characters, is incapable of speaking at any volume below fortissimo. Collectively, the players don't resemble a scrappy sports-movie family as much as they do sacks of meat or Roman foot soldiers, lining up for slaughter to please Cameron Diaz's ice-hearted team owner. Like most of Stone's oeuvre, it's long (nearly three hours), preachy, and pitched at an inscrutable level of holy truth-teller righteousness. But it's also a dark, uncompromising vision of America's favorite sport that rings truer with every passing season. Leaving June 30.
Leaving June 30
10,000 B.C.
Above the Law
Any Given Sunday
Assassins
Baby Mama
Batman
The Bourne Ultimatum
Cloud Atlas
The Cowboy Way
Dallas Buyers Club
Deadpool
The Divergent Series: Allegiant
The Family Man
Fool's Gold
Forgetting Sarah Marshall
The Haunted Mansion
High Anxiety
How to Be Single
Junior
Live Free or Die Hard
My Blue Heaven
Race
Repo Man
Thunderbirds
The Village