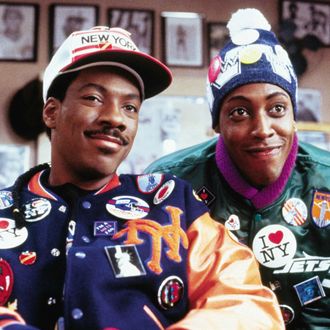 Each month, several films and TV shows leave Hulu's catalogue. We provide a list of departing titles and recommend a few standouts so you can watch them before they're gone forever (or are just available on a different site). For more comprehensive coverage of the best titles available on Hulu and elsewhere, check out Vulture's What to Stream Now hub, which is updated throughout the month.
For those who haven't seen Jennifer Lawrence's breakout role: Winter's Bone
The streaming circle of life dictates that movies leave services every month, but July is thankfully a slim one when it comes to Hulu. But if you haven't seen Winter's Bone, it ought to be at the top of your list. The movie that put Jennifer Lawrence on the map is a bleak, stark, and stunning showcase that still ranks among the best performances Lawrence has delivered. Winter's Bone is a powerful film about poverty, addiction, and survival, and as much an achievement for writer-director Debra Granik as it is for Lawrence. (Granik, unfortunately, hasn't made a narrative film since, though that may change soon.) Put it on for anyone who only knows Lawrence post Hunger Games. Leaving July 31.
If you're a Hollywood executive looking for a fun reboot: Addams Family Values
It's kind of incredible we haven't seen the Addams Family on the big screen since 1993 (the made-for-TV Addams Family Reunion doesn't count). Barry Sonnenfeld's duo of feature films based on cartoonist Charles Addams's most famous creations stand as a uniquely macabre — and fun — testament to a genre that's been somewhat abandoned of late: the American family satire. Although a touch kitschy now, the Addams Family films remain wonderfully cast and just goofy enough, and Christina Ricci's deadpan delivery of "they had sex" never stops being funny. Leaving July 31.
For a glimpse of Eddie Murphy's heyday: Coming to America
One of the last of Eddie Murphy's string of '80s comedy hits, Coming to America is fun enough to revisit, even if there's a potential sequel in the works. A fish-out-of-water comedy elevated by Murphy playing multiple roles at the apex of his movie career — and, allegedly, his behind-the-scenes difficulties — Coming to America is one of the last Murphy movies to be a true cultural touchpoint. Leaving July 31.
Noteworthy selections in bold.
Leaving July 31
52 Pick-Up
Addams Family Values
The Addams Family
Arrowhead
Bad Influence
Bait Shop
Black Rain
Cabin Fever
Catacombs
Cecil B. Demented
Chuck & Buck
Clue
Coming to America
The Doors
Fatal Instinct
Gator
Heartbreakers
How to Eat Fried Worms
Kill Me Again
Maximum Security
Nick of Time
No Way Out
Planes, Trains and Automobiles
School Ties
Sleepy Hollow
Small Soldiers
Star Kid
Wicker Park
Winter's Bone