Get New on Netflix delivered every month.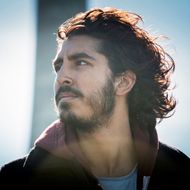 At the beginning of (and during) each month, Netflix adds new movies and TV shows to its library. Below, you'll find our July 2017 recommendations along with a full list of new titles. For more comprehensive coverage of the best movies and TV shows available on Netflix and elsewhere, check out Vulture's What to Stream Now hub, which is updated throughout the month.
If you were stranded on Tatooine last Christmas: Rogue One: A Star Wars Story
Time for a heart-to-heart, fellow rebels: Rogue One was a disappointing Star Wars movie. A big reason for the film's existence was the return of Darth Vader, so it sure is baffling that he only appears for a couple pointless cameos, as though Disney was too scared of tarnishing his legacy to take any chances. Meanwhile, Rogue One expended considerable effort to resurrect the ghost of Peter Cushing, because death means nothing in this world anymore. All that said, the film's cast led by Felicity Jones and Diego Luna is hugely appealing, and the galaxy-spanning action sequences are worth revisiting on their own. Just forget they ever teased us with that helmet. Available July 18.
If you're looking for an uplifting true story: Lion
Perhaps you avoided this Oscar nominee in theaters, despite your affection for noted handsome gentleman Dev Patel, because you wrote it off as a shameless family tearjerker pandering to white liberal guilt. But Lion is more than the sum of its Google Earth pixelated parts. Patel's Saroo, a young Indian man who boarded the wrong train as a child and became separated from his birth mother, attempts to use the technology to patch over the human errors in his own memory. His story is a fable for the modern era, an inquiry into identity and heritage that allows situations to get messy without seeing a need to tidy them up. Also, the first half of the film is a nightmare of self-induced orphan-dom with a magnetic debut performance from young Sunny Pawar. Available July 9.
If you're a Sex and the City fan: Caramel
Four women in a Beirut beauty salon live and love on the precipice of social change in Nadine Labaki's 2007 crowd-pleaser, where the performances and spirits are as warm as the sticky stuff the characters use to wax their legs. Labacki's debut film is often called the SATC of Lebanon. It lays out themes about maintaining femininity as a safeguard against social unrest — themes she would later repeat with more resonance in her follow-up, Where Do We Go Now?, in which the women of a remote village band together to stop the men from going to war with each other. Available July 1.
Noteworthy selections in bold.
TV
Available July 1
Capo "El amo del tunel": Season 1
Deep Water: Season 1
El Barco: Season 1
Hostages (Israel): Season 2
Offspring: Season 6
The Originals: Season 4
Spice Up: Season 1
Yours Fatefully: Season 1
The Ultimatum: Season 1
Unriddle
Unriddle II
Witnesses: Season 2
World at Your Feet: Season 1
Yes We Can!: Season 1
Available July 2
El Chema: Season 1
Available July 4
The Standups: Season 1
Available July 5
iZombie: Season 3
Available July 7
Castlevania: Season 1
Dawn of the Croods: Season 4
Degrassi: Next Class: Season 4
Luna Petunia: Season 2
Available July 14
Friends From College: Season 1
Available July 15
Rake: Season 4
West Coast Customs: Season 4
Available July 18
Girlfriends' Guide to Divorce: Season 3
Available July 20
Pretty Little Liars
Available July 21
Last Chance U: Season 2
Ozark: Season 1
The Worst Witch: Season 1
Available July 28
Daughters of Destiny: Season 1
The Adventures of Puss in Boots: Season 5
MOVIES
Available July 1
Albion: The Enchanted Stallion
Are We There Yet?
Are We Done Yet?
The Astronaut Farmer
Best in Show
Boat Trip
The Boy in the Striped Pajamas
Caramel
Code Name: The Cleaner
Dad
Delicatessen
Disney's The Mighty Ducks
Emma
E.T. the Extra-Terrestrial
Free Willy
Here Alone
The Invisible Guest (Contratiempo)
Jackass: Number Two
The Land Before Time
The Land Before Time II: The Great Valley Adventure
The Land Before Time III: The Time of the Great Giving
Last Night
Liar's Dice
The Longest Yard
Madagascar: Escape 2 Africa
Matchstick Men
Mixed Signals
Out of Thin Air
Police Academy
Proof of Life
Punch-Drunk Love
Spawn: The Movie
Taking Lives
Titanic
The Truth Is in the Stars
Zip & Zap and the Marble Gang
Available July 3
Diamond Cartel
Extraordinary: The Stan Romanek Story
Available July 6
Butter
Speech & Debate
The Void
Available July 7
1 Mile to You (Life At These Speeds)
Available July 8
Bad Santa 2
Horse Dancer
Available July 9
Lion
Available July 11
Gabriel Iglesias Presents the Gentleman Jerry Rocha
Available July 14
Buddy Thunderstruck: The Maybe Pile
Chasing Coral
To the Bone
Available July 17
A Cowgirl's Story
Fittest on Earth: A Decade of Fitness
Uncertain Glory
Available July 18
Aditi Mittal: Things They Wouldn't Let Me Say
Ari Shaffir: Double Negative: Collection
Rogue One: A Star Wars Story
Available July 22
Railroad Tigers
Available July 24
Victor
Available July 25
Joe Mande's Award-Winning Comedy Special
Munroe Island
Available July 28
The Incredible Jessica James
Available July 31
After the Reality
Checkpoint
Dark Night
Taking Earth
Get New on Netflix delivered every month.