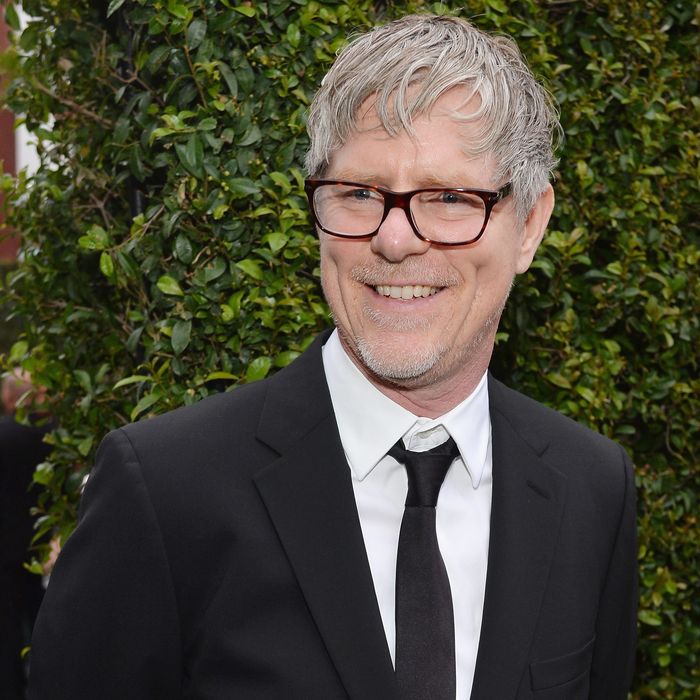 Mark Grotjahn.
Photo: Stefanie Keenan/Getty Images for MOCA
1. I am a longtime admirer of L.A. artist Mark Grotjahn, 49; I've written on his work three times; met him in the early 1990s when he ran a great gallery out of his teeny storefront studio; he worked there at the same time the shows were up.
2. I know and admire the New York Times' Robin Pogrebin.
3. In yesterday's paper she wrote an article about Mark Grotjahn being a trailblazer about exhibiting with many dealers, calling the shots, selling work out of the studio, and trying to sell to "collectors, not speculators" who will donate his works to museum.
4. This is a red herring. The same things were true of artists like Julian Schnabel, Richard Prince, Donald Judd, and Richard Serra, to say nothing of Warhol's wonderful profligatism.
5. To illustrate her points she quotes megacollectors like David Geffen, who owns six of the painter's works and who claims Grotjahn "is the most important artist of his generation." Meanwhile fellow buying-giant Alberto Mugrabi rapturously intones, "He's probably an artist who's in more demand today than any other." Christie's auction house retailer Loic Gouzer compares him to Willem de Kooning. Geffen settles for Mark Rothko.
6. These people see the art world as being made up of perhaps 15 artists, nearly all of them painters, most of them men. They know nothing about contemporary art beyond this, their own bloated all-consuming death star; all buy what one another buy; sell when the other sells.
7. None of this has anything to do with art. Certainly not with more than 0.0001 percent of the art world; this so-called "art world" is totally separate from art or the art world of a life lived in art. And of course, the actual work is never commented on by any of those quoted — except to record a $16.8 million price and how many of the artist's work someone owns.
8. All of these people are a temporary blip; they provide cover for the rest of the art world.
9. They keep other like-minded bankers, bursars, ringmasters, executives, and entrepreneurs occupied. Making them rich. Good for them!
10. Meanwhile all the rest of art, artists, the art world goes by them without even so much as a passing glance. Someday soon we'll be able ask them, "Where were you while we were getting high?"