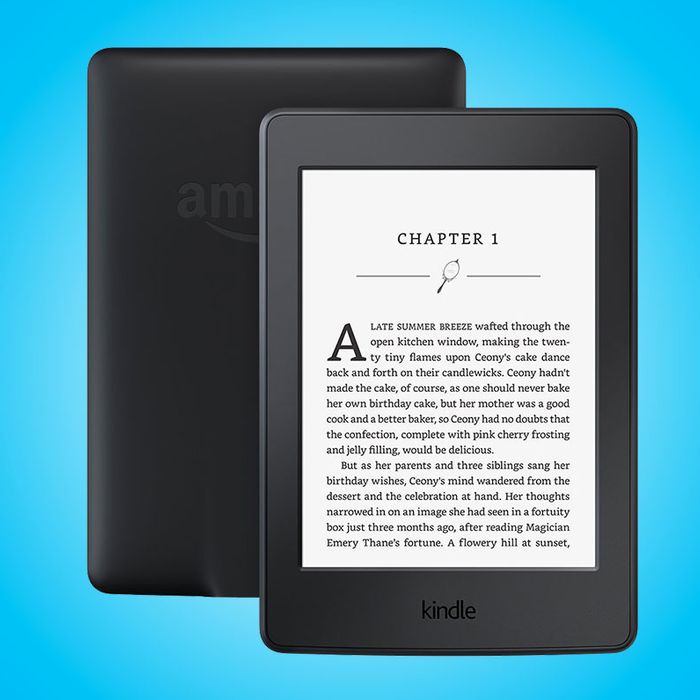 Your key to the city (-owned library).
Look, we in the New York family of sites have used plenty of past Amazon sales as occasion to pitch you on the virtues of the Kindle, of which there are many: the convenience (there's no better way to juggle multiple books). The economics (Kindle is always having flash sales — I got The Royal We and The Wangs vs. The World each for $3). The portability (the Paperwhite fits perfectly in my hand while I'm being knocked around a crowded subway). And to it all, I'll add what I consider my greatest Kindle-related discovery: the e-book collection at the New York Public Library.
Whenever I explain how it works to friends, I realize I've simply outlined the basic concept of a library: You get a library card from the NYPL that enables you to download temporary electronic copies of the books in its collection. It's that easy. Watched Arrival and want to read the story it's based on? Check out Ted Chiang as soon as you get home. Read Taffy Brodesser-Akner's great profile of Matthew Klam and want to read more of him? Head on over to the e-book library.
I've never had to wait more than a month for even a popular book (The Rules Do Not Apply), and my friends have had luck "recommending" books that aren't in the library, which were later ordered. There's no downside: you can feel great about supporting the public library, get the books you want fast and free, and don't have to worry about returning them — they just automatically become unavailable when your loan has ended. With the Paperwhite on sale for $90 ($30 off), it's hard to imagine why even the staunchest analog-only readers wouldn't want to give it a try. And if you're looking for some initial books to check out, may we suggest eight?
If you buy something through our links, New York may earn an affiliate commission.