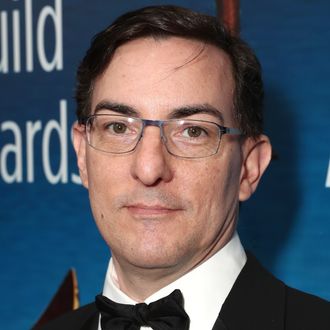 Photo: Todd Williamson/Getty Images
One of the most acclaimed films of 2016 came from the fusion of the prose fiction of Ted Chiang and the screenwriting talents of Eric Heisserer, and AMC is looking to capture that magical brew once again. Heisserer, who adapted Chiang's 1998 piece Story of Your Life to create the Denis Villeneuve–directed Arrival, announced during a Vulture panel at San Diego Comic-Con that he's tackling another Chiang tale as a sci-fi-tinged prestige drama. The source story is called Liking What You See: A Documentary, and it has an idiosyncratic premise.
"The story is set in the near future and it's in a time when beauty and over-sexualization of beauty has gotten out of hand in advertising and has sorta become toxic to our environment and to our relationships," Heisserer told Vulture. "And along comes a neuroscientist who discovers what's called calliagnosia, which is a kind of non-invasive procedure that just aggravates the right part of the brain to knock out our aesthetic center so that when we see someone's face, we can recognize elements of their face and traits of that, but we're no longer either attracted or unattracted to that person. It's like wolfsbane for beauty."
People affected by cosmetic disorders such as vitiligo and icthyosis are overjoyed by this development, but not everyone is happy about the idea of a world where physical looks no longer matter. "Of course, the giant beauty industry says, 'This is a terrible idea. We can't let this succeed,'" Heisserer said. "So there's a war that goes on. A culture war." As of now, he's the only known name attached to the series concept, and he says he's not sure when we'll have more information about whether it's moving forward: "It may be eight months, may be a year, may be a little longer," he said. That's plenty of time to show off your good looks before they become irrelevant.