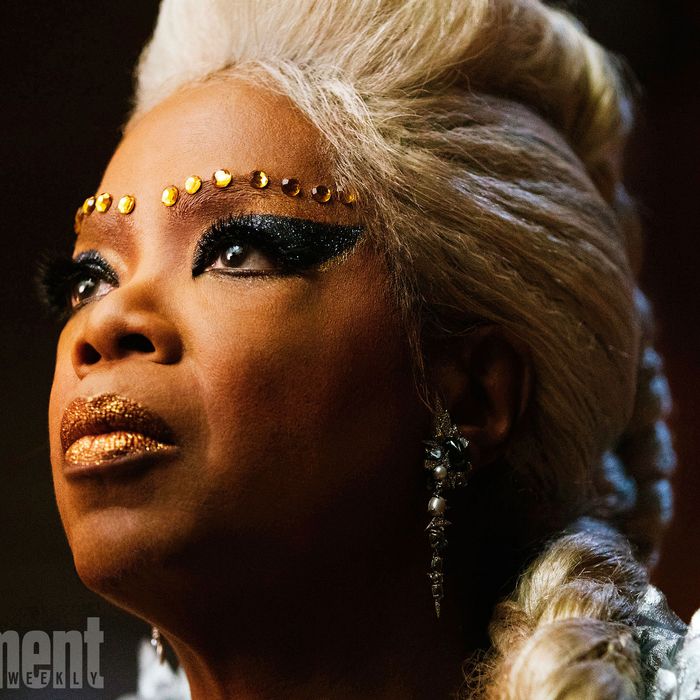 !!!
Photo: Atsushi Nishijima/Disney
Ava DuVernay's A Wrinkle in Time is here to remind you that Oprah is one of the most powerful celestial beings in the universe, as if you could ever forget. Oprah plays the mysterious Mrs. Which, who helps guide the young Meg and Charles Murry on their journey through space and time with the help of her compatriots Mrs. Who (Mindy Kaling) and Mrs. Whatsit (Reese Witherspoon). The three of them appear together in a first look from EW, which makes you want to move back to college just so you can print it out and hang it on the wall of a dorm room.

The film adaptation of Madeleine L'Engle's novel was written by Frozen's Jennifer Lee, and stars Storm Reid as Meg and Deric McCabe as her younger brother, Charles Wallace. "The first image [I had in my head] was to place a brown girl in that role of Meg, a girl traveling to different planets and encountering beings and situations that I'd never seen a girl of color in," DuVernay told EW. "There aren't any other black women who have been invited to imagine what other planets in the universe might look and feel like. I was interested in that and in a heroine that looked like the girls I grew up with."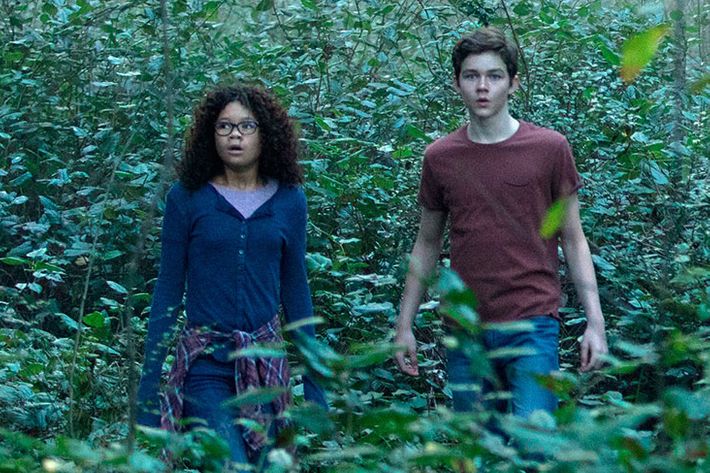 Wrinkle also stars Chris Pine as Meg and Charles's missing father Mr. Murry, and Gugu Mbatha-Raw as their mother Kate Murry. EW has two photos of Pine, one in which he's trapped in a very orange planet, and one of him at work in a lab, rocking long hair and a salt-and-pepper beard. Suddenly physics is the world's sexiest science.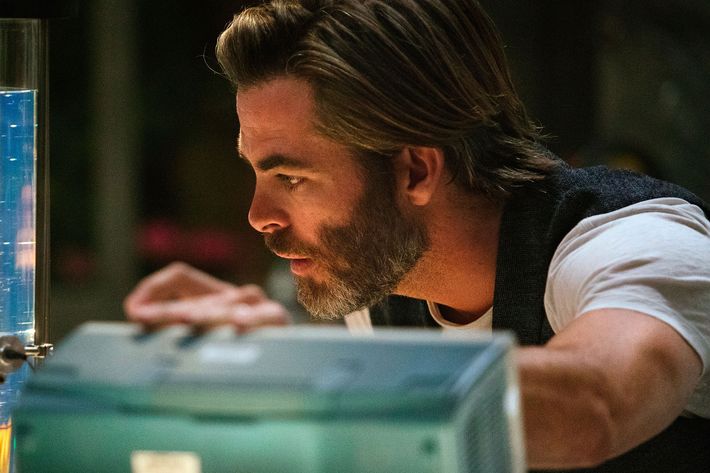 It's frustrating that we're going to have to wait on photos of Gugu Mbatha-Raw's Kate, but it's probably for the best as we've already been overwhelmed by all this beauty. A Wrinkle in Time hits theaters March 9, 2018.