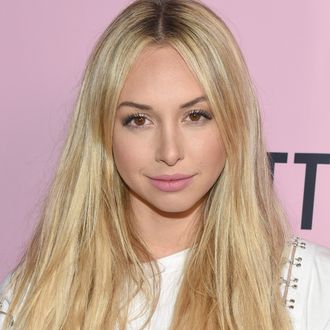 Photo: Matt Winkelmeyer/Getty Images
Bachelor in Paradise is very much back in action, and it has a new premiere date. Season 3 will now air on Monday, August 14 — one week later than the show's initial scheduled premiere date of August 8 — and ABC is touting franchise favorites looking for another chance at love. The "much buzzed about summer" will include all previously announced cast members, as well as those "that were at the center of the investigation." The investigation, of course, focused on the since-resolved sexual-misconduct allegations stemming from a heavily intoxicated night of filming between contestants DeMario Jackson and Corinne Olympios. The network does not specify in what capacity Olympios and Jackson will be present on Paradise, since neither returned to filming after the incident occurred, but both have recently announced they will return for the fourth season's reunion special. It's currently unclear how the show will address the allegations and their resolution, and if footage from the initial days of filming will be used.
Via her publicist, Olympios issued this very cut-and-dried statement: "I am very happy to be appearing on the Bachelor in Paradise Special." Warner Bros. reviewed footage and investigated the controversial encounter between Olympios and DeMario Jackson and found no evidence of sexual assault, leading the network to resume filming Paradise. Olympios's team, meanwhile, carried out its own investigation into the night in question. They did not find cause to pursue legal action, and the reality star said the process had been "completed to my satisfaction." Jackson has participated in multiple interviews since leaving the show, but this will be Olympios's first time publicly taking questions about what took place in Sayulita, Mexico.