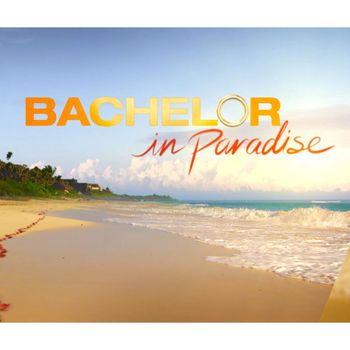 The future of both the fourth season of Bachelor in Paradise and the series itself fell into question in late June when production was halted following "allegations of misconduct" during filming on the Mexico set of the Bachelor spinoff, prompting Warner Bros. to launch an internal investigation. A complaint from a producer alleged that contestants were involved in a filmed sexual encounter in which one or both of them may have been too drunk to give consent. Both contestants involved, Corinne Olympios and DeMario Jackson, have since sought legal counsel and made public statements about the incident. In order to provide background on the Paradise controversy as it continues to unfold, we've compiled a timeline of the major events so far, which we will update as more information becomes available.
September 7, 2016
ABC renews Bachelor in Paradise for a fourth season. The summer spinoff series stars former Bachelor and Bachelorette contestants, who hook up, and occasionally find love, in Mexico.
June 6, 2017
ABC releases the initial cast list for this season of Bachelor in Paradise, including Corinne Olympios, a Miami business owner who rose above her villain edit during Nick Viall's season of The Bachelor, and DeMario Jackson, a contestant who was cut early on in Rachel Lindsay's currently airing season of The Bachelorette. The series is set to start airing August 8.
June 11
Bachelor in Paradise halts production as Warner Bros., the studio that produces the series, says in a statement that "we have become aware of allegations of misconduct on the set of Bachelor in Paradise in Mexico." E! reports that some contestants have started to travel home.
June 12
The next morning, reports surface that production was shut down after a producer witnessed Olympios and Jackson "getting extremely sexual in a swimming pool" just days into filming. According to sources close to Jackson who spoke to TMZ, he and Olympios got very drunk and naked in a swimming pool, where she initiated sexual advances — allegedly oral sex, but not penetrative sex, as Jackson was too drunk.
Other reports, including one from a contestant who spoke to People, indicate that two other contestants saw Jackson and Olympios together and were upset that the producers didn't intervene. "They could have seen that she was drinking too much and that he was taking advantage," the contestant told People. "They could have stopped this before it got this far."
Later that day, sources close to Olympios tell TMZ that she was in a blackout state and did not consent to or remember the sexual encounter.
Further reports trickle out offering conflicting accounts of the incident. One contestant tells People that the show itself might be canceled, according rumors among the crew on set.
June 13
E! reports that the producer who filed the claim questioning whether Olympios could have given consent was not present when the incident took place, and had not viewed footage of it, only hearing about it second and third hand. Reality Steve later confirms that report, adding that the producer in question, Shelby Adams, is a friend of Olympios and was her producer during her season on The Bachelor.

Host Chris Harrison makes his first statement on the incident, confirming that filming on Bachelor in Paradise has been suspended indefinitely, but insisting that no decisions have been made on the show's future. "There are a lot of competing details in the various press accounts of the incident. And there's a lot of misinformation out there too," Harrison writes. "We urge everyone to be patient until the investigation is complete."
Later that day, the Daily Mail publishes an account from a Bachelor in Paradise crew member who claims the show's producers filmed the alleged sexual assault after suggesting that Olympios and Jackson hook up. The crew member describes Olympios's body going limp as she and Jackson were in the pool and says Jackson both appeared to have intercourse and oral sex with her as she appeared to be unconscious.
That afternoon, the New York Post publishes text messages in which Jackson insists to a friend that "I just want the footage," saying that the tape of the incident will clear him of any assault allegations.
June 14
Reality Steve reports that another producer, Jessica Brown, also filed a complaint. He adds that, like Adams, Brown did not witness the incident herself.
Olympios makes her first official statement, writing "I am a victim" and saying that she's in therapy for "physical and emotional trauma." The news breaks that she's hired famed attorney Marty Singer to represent her, but has not filed suit against Warner Bros. or Jackson as of yet.
Hours later, Jackson responds to Olympios in a statement. "It's unfortunate that my character and family name has been assassinated this past week with false claims and malicious allegations," he says, and claims he will take "swift and appropriate legal action until my name is cleared."
June 15
In an interview with Inside Edition, Jackson reasserts that his "character has been assassinated" and his family name "has been drug through the mud." He adds this time, however, that he has also lost his job as an executive recruiter as a result of the allegations. Jackson refrains from assigning blame to any one party or commenting on the role of the producers in the alleged events, but he does say he believes the footage of the night in question will vindicate him. "I feel like the truth will be able to come out through those videos," Jackson told Inside Edition.
A crew from the show also tracked down Olympios outside her L.A. apartment, but she answered their questions only with a single, "No comment."
June 16
Fellow Bachelor in Paradise contestant Jasmine Goode tells E! News that Olympios "forced herself on three male cast members when they were unable to consent" the same day that Jackson allegedly forced himself on her. "After the incident everything seemed fine," Goode said. "There was no mention about being hurt. However, when producers tried to cut her off from drinking, she got upset and said, 'Watch, watch what I'm gonna do.'" A seperate E! source contradicted Goode's story, however, claiming that "Jasmine wasn't present when the DeMario incident happened" and that Olympios "may have been flirty but did not force herself sexually on anyone."
The Hollywood Reporter confirms that neither Jackson nor Olympios have seen footage of the incident in question, and that both are trying to get access to it from Warner Bros. television. According to its report, the only people to have seen the tapes are producers who were on location in Sayalutia, Mexico and members of the studio conducting the investigation. Executives at ABC haven't yet seen the footage. THR adds that Warner Bros. executives are hoping to finish their investigation within a week.
June 20
Warner Bros. announces that it has concluded its investigation and found no evidence of misconduct, and says none of the cast members' safety was in jeopardy. Warner adds that production on this season of Bachelor in Paradise will resume, and that it plans to "implement certain changes to the show's policies and procedures to enhance and further ensure the safety and security of all participants." In a separate statement, ABC says that the series will air this summer, but does not confirm a specific premiere date.
A few hours later, Olympios's lawyer Marty Singer issues a statement making it clear her camp will continue their own investigation. In the statement, Singer points out that Warner Bros.' investigation stemmed from complains from Bachelor in Paradise producers and crew members, not a complaint filed by Olympios against anyone. "It comes as no surprise that Warner Bros., as a result of its own internal investigation, would state that no wrong doing had occurred," Singer wrote. "Our own investigation will continue based on multiple new witnesses coming forward revealing what they saw and heard."
June 22
Sources tell CNN that Jackson will not return to Bachelor in Paradise. Production on the series is rumored to be resuming in Mexico, according to Reality Steve.
June 25
TMZ reports that Bachelor in Paradise producers plan on instituting a stricter drug policy when filming resumes. In an email, the show's producers said they'll begin searching through contestants' bags "for any over the counter and prescription drugs that are not prescribed" and will confiscate any illegal drugs. Additionally, "all drugs, over the counter and prescribed, must be submitted to the Nurse to keep and dispense accordingly for your stay in Mexico."
June 27
A three-part, two-night interview with Jackson airs on E! News, in which the former Bachelor in Paradise contestant offers his side of the encounter with Olympios and asserts that it was consensual. "That night was probably one of the wildest nights of my entire life. Like, we went for it," Jackson said. "I don't even know sober girls that could do what she did." Jackson also alleges "a conspiracy" against him, and adds that he "got played," though he's not sure by whom. He also defends Olympios, saying he still has affections for her. "They were slut-shaming [Corinne] because of what she did last season with Nick," he said.
June 28
TMZ reports yet another new rule for Paradise contestants: No sex unless both parties confirm their consent to a producer.
June 29
Olympios's team concludes its investigation, and the former contestant issues a statement, saying, "While I never filed complaints or accusations against anyone associated with Bachelor in Paradise, my team and I felt it was very important to be thorough in getting to the bottom of what had occurred. I felt victimized by the fact that others were judging me through conflicting and unsubstantiated reports, while I myself had no recollection of the events that transpired." Olympios adds that she has been invited to return to filming Bachelor in Paradise, but declined the invitation.
July 12
Bachelor in Paradise announces that a new premiere date of August 14 has been set, only one week later than the initially planned premiere of August 8. Showrunners tout that the "much buzzed about summer" will include all of the previously announced cast members, as well as those "that were at the center of the investigation." It is unclear how Jackson and Olympios will be featured on Paradise, though both have announced that they will return for the show's reunion episode. It is also unclear if and how the show will address the scandal.
This post has been updated throughout.