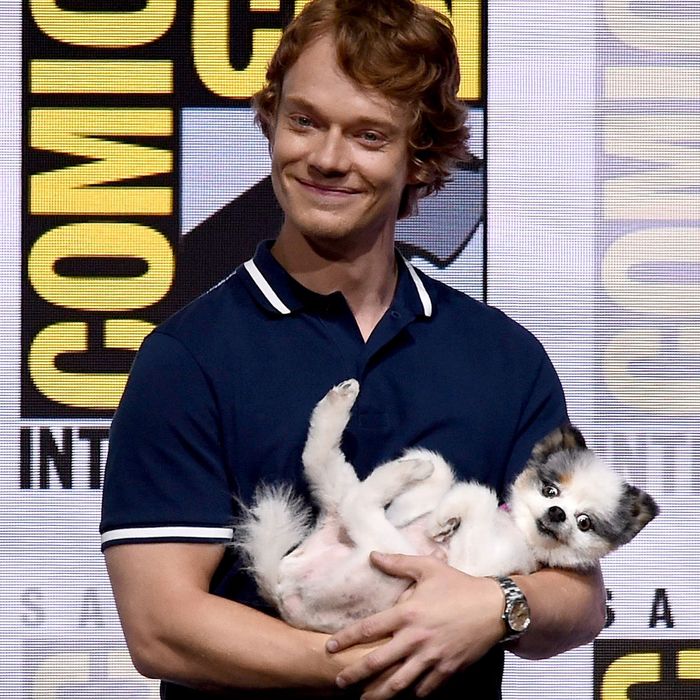 Putting the JOY in Greyjoy.
Photo: Kevin Winter/Getty Images
Friday's Game of Thrones Hall H panel at San Diego Comic-Con brought together many of the show's most beloved actors, including, in a nice touch, the dearly departed Hodor (Kristian Nairn) to moderate. But the show was completely and totally stolen by Alfie Allen, the actor who plays Theon, when he brought to the stage what might be, objectively, the world's cutest puppy, a tiny canine named Abby. (Spelling unconfirmed.) No word yet on whether the dog might be a direwolf, though if she did show up in a Game of Thrones episode, it would officially be the nicest thing to ever happen on the show.