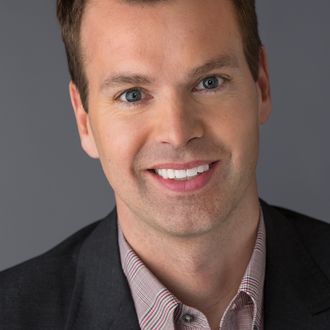 Photo: JOHN P JOHNSON/John P Johnson
Last week, HBO sparked outrage online after announcing the next series from Game of Thrones showrunners David Benioff and D.B. Weiss: Confederate, an alternate version of American history in which the South has successfully seceded from the Union and slavery exists as a modern-day institution. During the Television Critics Association press tour on Wednesday in Beverly Hills, HBO president Casey Bloys responded to questions about the series and admitted that the project could have been explained better.
"If I could do it over again, our mistake — HBO's mistake, not the producers' — was the idea that we would be able to announce an idea that is so sensitive and requires such care and thought from our producers in a press release," Bloys said. He then explained how their "misguided" approach came to be: "The problem is [HBO CEO] Richard [Plepler] and I had the benefit of sitting with these four producers [Beinioff, Weiss, Nichelle Tramble Spellman, and Malcolm Spellman]. We heard why they wanted to do the show, what they were excited about, why it was important to them. So we had that context. But I completely understand that somebody reading the press release would not have that at all."
Though Bloys said that HBO "assumed it would be controversial," he also expressed regret about the press rollout. "If I had it to do over again, what I would do to introduce the idea is what we ended up doing after the fact with our four producers," he said. "Which is to have them sit with journalists." The day after the initial announcement, Vulture's own Josef Adalian spoke with the Confederate producers about the series and the immediate backlash.
Despite the early response, Bloys expressed hope for the yet-to-be-written series. "These four writers are at the top of the game," he said. "They can do anything they want. And this is what they feel passionately about so I'm gonna bet on that." He added, "All we can do is hope for people to judge the final product of these artists."