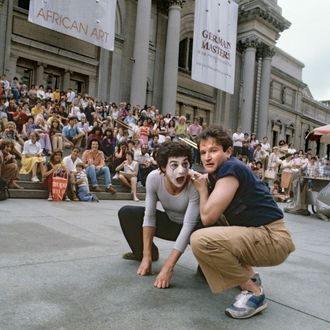 Robin Williams and a street performer in front of the Metropolitan Museum, New York City, September 1981.
Photo: JP Laffont/JP Laffont
Jean-Pierre Laffont is not a native-born New Yorker — he was born in Algiers in 1935 — but he is, in every sense, a true New Yorker. He moved to the city from Paris in 1965 and has been based here ever since. As a photojournalist, he co-founded the Sygma Photo News agency, which became one of the largest in the world. Moreover, he's been an inspired chronicler of New York street life in its many evolving forms. His latest collection, New York City Up and Down, features photos taken during his half-century here — including this serendipitous shot of Robin Williams, outside the Metropolitan Museum of Art, joining in with a street performer in 1981.
"The fifth element of New York is people," writes Joan Juliet Buck in the book's introduction, "people as mass and people as fighters, winners, losers, stars." In this photo, it's less the star who captivates us (though Williams is pretty captivating) than the crowd that's gathered to watch him in that familiar New York summer ritual of wandering the city and waiting to see what comes next. "New York needs audiences who will pay to watch Broadway shows (and, in the old days, peep shows), dress up for prizefights, sit exposed to the elements on the roofs of tour buses, attend premieres, and salute heroes by raining shredded paper on their parades," Buck writes. Or catch a young star performing on the sidewalk for a fleeting moment that, thanks to the lens of an expert witness, lives eternally.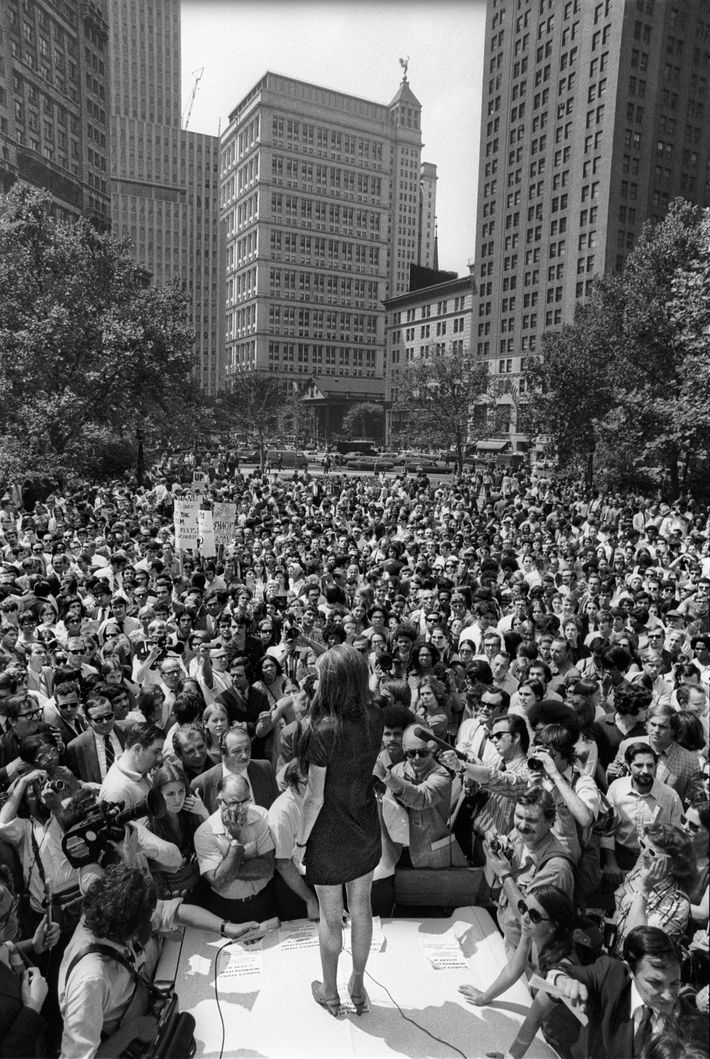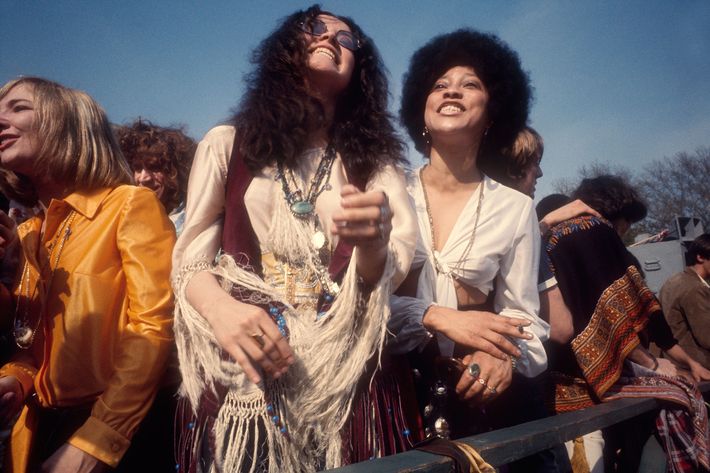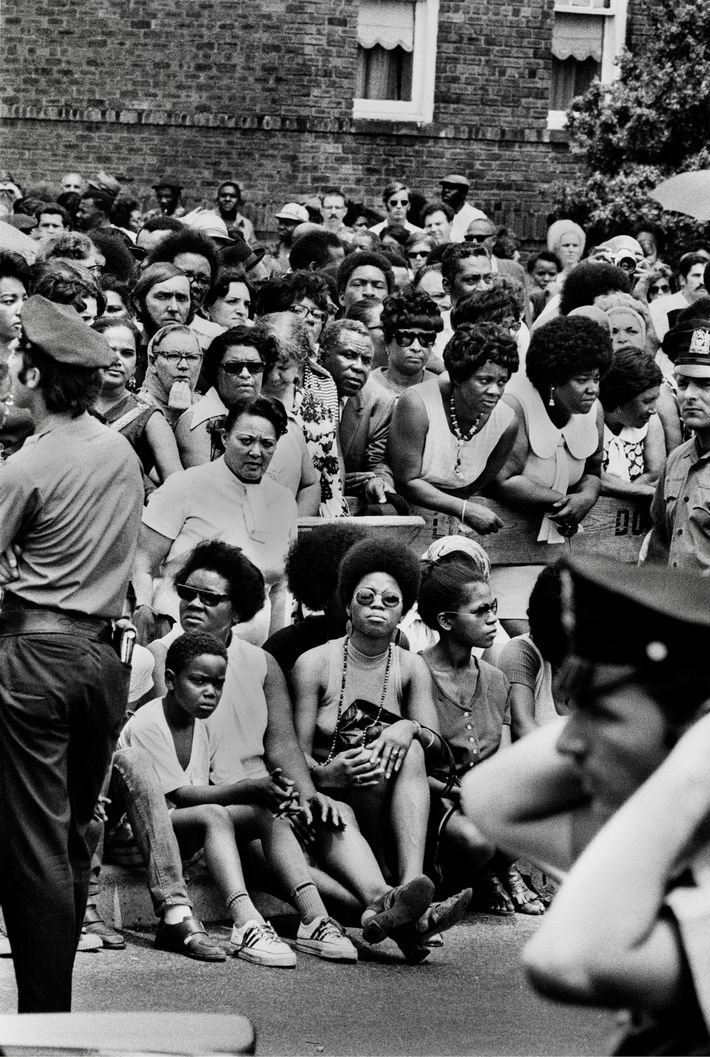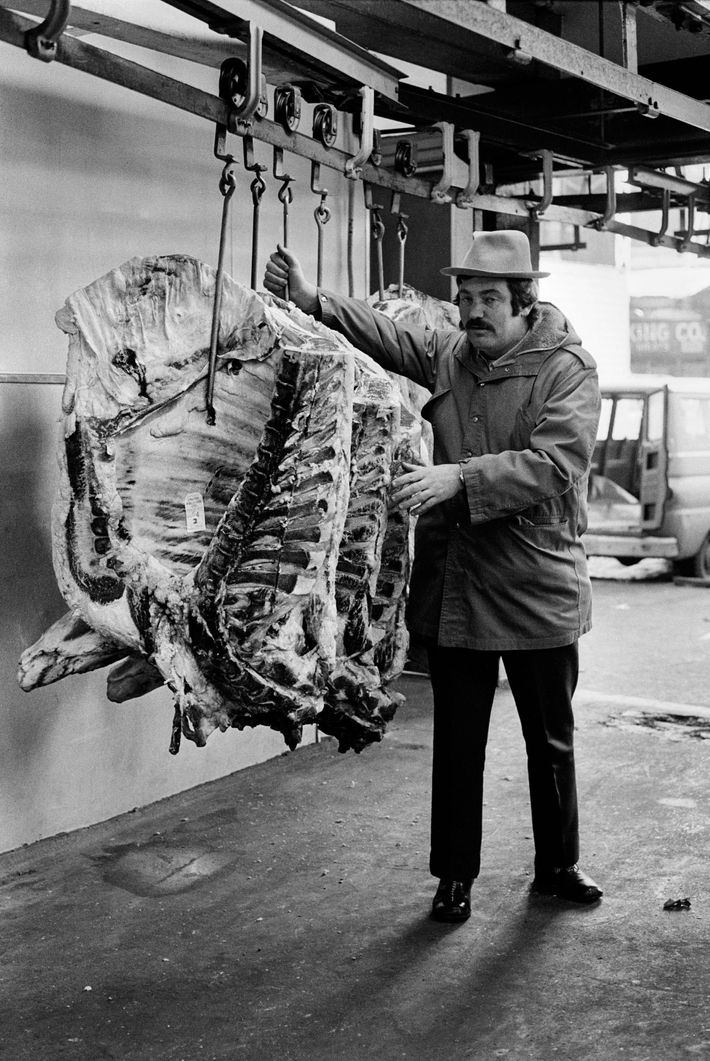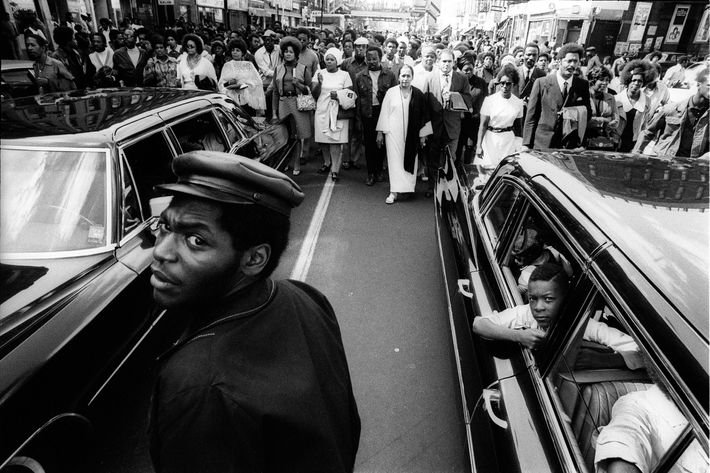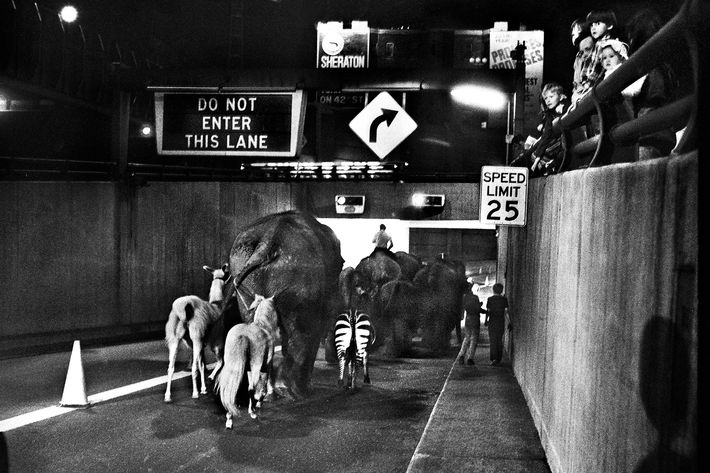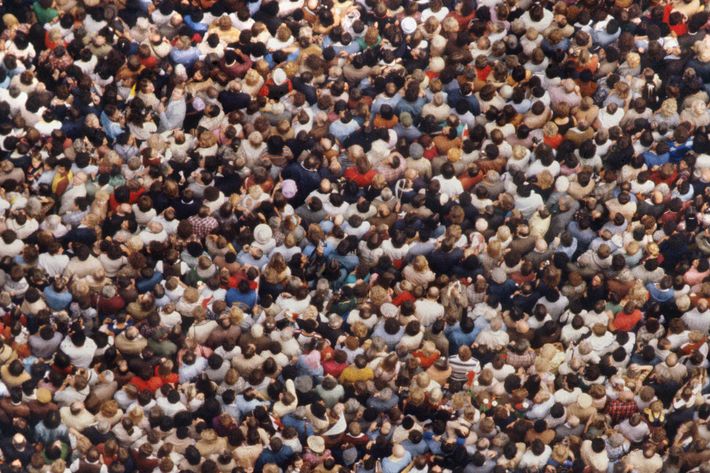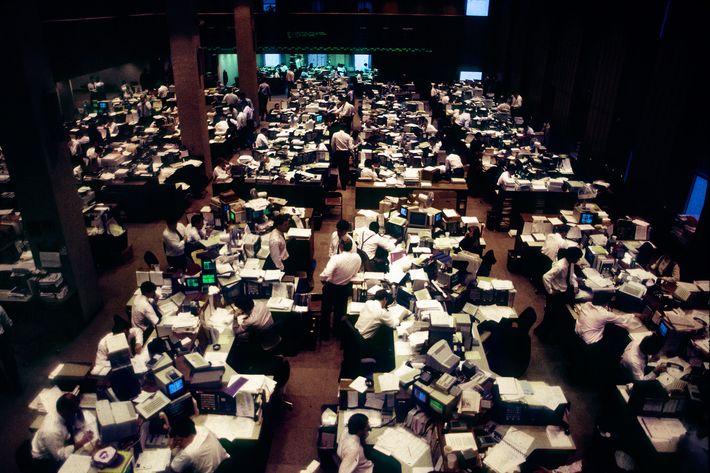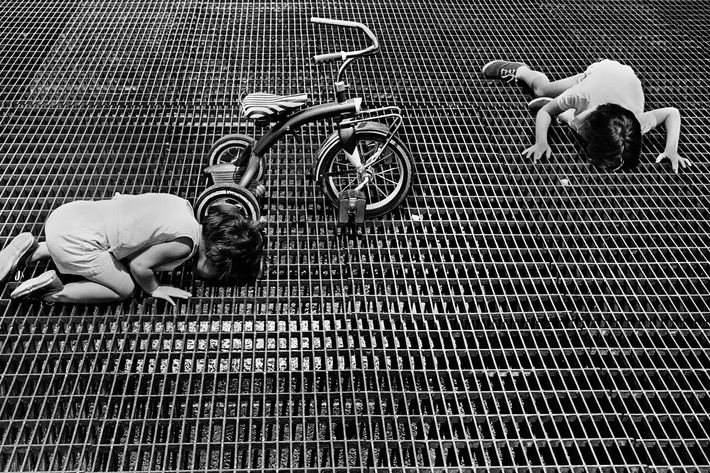 New York City Up and Down will be published on August 1 by Glitterati Incorporated.
*This article appears in the July 24, 2017, issue of New York Magazine.