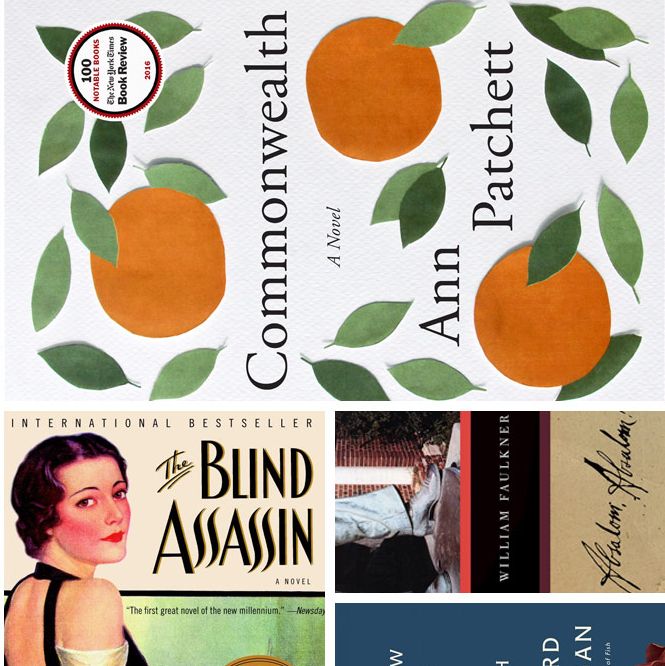 Bookseller One Grand Books has asked literary celebrities to name the ten titles they'd take to a desert island, and they've shared the results with Vulture. Below is The Crown and Beatriz at Dinner star John Lithgow's list.
Sabbath's Theater, by Philip Roth
This is one crazy book, but I just love it. It's about a reckless, old, out-of-work puppeteer named Mickey Sabbath who gets himself in all kinds of trouble out of sheer libidinous self-destructiveness. Roth wrote it with exuberant abandon, reflecting the character of Sabbath himself.
The Last Lion Trilogy, by William Manchester
Reading these three Churchill biographies is a mammoth undertaking, but it gives an epic account of an extraordinary life. I took on the role of Churchill recently and Manchester's magnum opus was my indispensable handbook.
Absalom, Absalom!, by William Faulkner
I have to include Faulkner. With multiple narrators, shifts in time, and sentences that go on for 1,000 words, it is an Everest-like challenge. But its epic story of the doomed Sutpen dynasty is a masterpiece of Southern literature. Read it slowly (you pretty much have to) and savor every word.
A Bright Shining Lie, by Neil Sheehan
This is the most gripping book I've read about the Vietnam War, written by a New York Times journalist who, along with David Halberstam, was one of the best on-the-ground chroniclers of that chapter in our history. And because it focuses on one single, indelible character, it reads like a great novel.
The Narrow Road to the Deep North, by Richard Flanagan
Here's a novel of intimate emotion and historical sweep. It tells the twin stories of an Australian doctor's melancholy love affair and his appalling experience as a war prisoner building the Burma Railway. Most potently, Flanagan makes use of his own father's real-life biography in telling his story.
Common Ground: A Turbulent Decade in the Lives of Three American Families, by J. Anthony Lucas
This is another terrific piece of journalism written years ago about an even earlier time. It's a portrait of the city of Boston during the racial strife of the '60s and '70s. Lucas tracks the lives of three families — African-American, Irish, and upwardly mobile Yankee — to bring the struggles of that era back to life.
Act One, by Moss Hart
Moss Hart's memoir of his early years (he died too young to produce Act Two) remains the gold standard among books about the American theater. Fully half of it is about his collaboration with George S. Kaufman on Once in a Lifetime, Hart's breakthrough success. It is the best description of the creative process of theater that I've ever read.
The Blind Assassin, by Margaret Atwood
Atwood keeps several plates spinning in this engrossing novel. What a gleeful storyteller she is. Her book is part family saga and part Gothic fantasy, with a plot twist near the end that casts the whole book in a dazzling new light.
Disgrace, by J.M. Coetzee
Warning: This is one of the most upsetting books I've ever read, but it's a great one. Set in South Africa, a nation struggling to remake itself in the wake of Apartheid, it tracks a professor's downfall as he suffers a career-ending scandal followed by a horrific episode in the life of his daughter. It's a Booker-winning book by a Nobel-winning novelist.
Commonwealth, by Ann Patchett
Finally, something brand-new. In this recent novel, Ann Patchett makes use of haunting events in her own life, which, coupled with her storytelling skills, lend her book an extra layer of emotional intensity. If you have siblings, and especially if you have half-siblings, it will bring your own childhood back to vivid life.