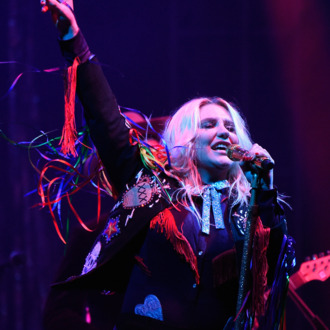 Despite her ongoing dueling legal battles with producer Dr. Luke, stories of Kesha's return to the recording studio have been plentiful, and, evidently, successful. Today the pop star announced on Twitter that her new single "Praying" will drop tomorrow. In a video post, Kesha told her fans, "Your support and love and kindness has gotten me through hands-down the hardest time of my entire life." The number is her first solo effort since her 2013 Deconstructed EP, and her first single since her 2016 collaboration with Zedd, "True Colors."
According to Variety, "Praying" was written by Ryan Lewis, the DJ best known for his work with Macklemore.
Update July 6: It's here! Kesha's Rainbow is due out August 11. Watch the video below.