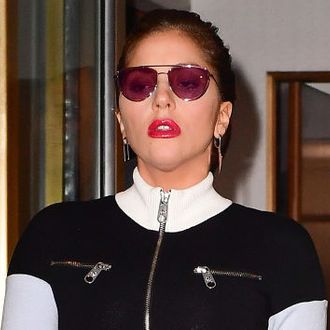 Lady Gaga.
Photo: James Devaney/GC Images
Kesha may be in the midst of a thrilling creative comeback, but her legal battle with her former producer and alleged abuser Dr. Luke isn't exactly slowing down. On Saturday, Dr. Luke officially subpoenaed Lady Gaga — a key player in the music producer's ongoing defamation suit — for deposition regarding alleged texts that Kesha sent her accusing him of rape. "Dr. Luke's counsel served a subpoena on Lady Gaga because she has relevant information regarding, among other things, false statements about Dr. Luke made to her by Kesha," Dr. Luke's lawyer said in a statement. "This motion has become necessary because Dr. Luke's counsel has not been able to obtain, despite repeated request, a deposition date from Lady Gaga."
TMZ provided additional context to the matter on Saturday afternoon, reporting that the texts had already been subpoenaed but the copy Gaga provided was "so heavily redacted it was incomprehensible." TMZ further reported that Dr. Luke's lawyers hope to question Gaga in person for around three hours. (Gaga has been a vocal supporter of Kesha throughout this ordeal.) Dr. Luke previously attempted to sue Pebe Sebert, Kesha's mom, for defamation as well. The case was dismissed last month.
Update, July 30: Lady Gaga is hitting back at Dr. Luke's claims that's she been uncooperative in the legal process. "As Lady Gaga's legal team will present to the court, she has provided all of the relevant information in her possession and is at most an ancillary witness in this process," a statement from her representative provided to Variety reads. "Dr. Luke's team is attempting to manipulate the truth and draw press attention to their case by exaggerating Lady Gaga's role and falsely accusing her of dodging reasonable requests."