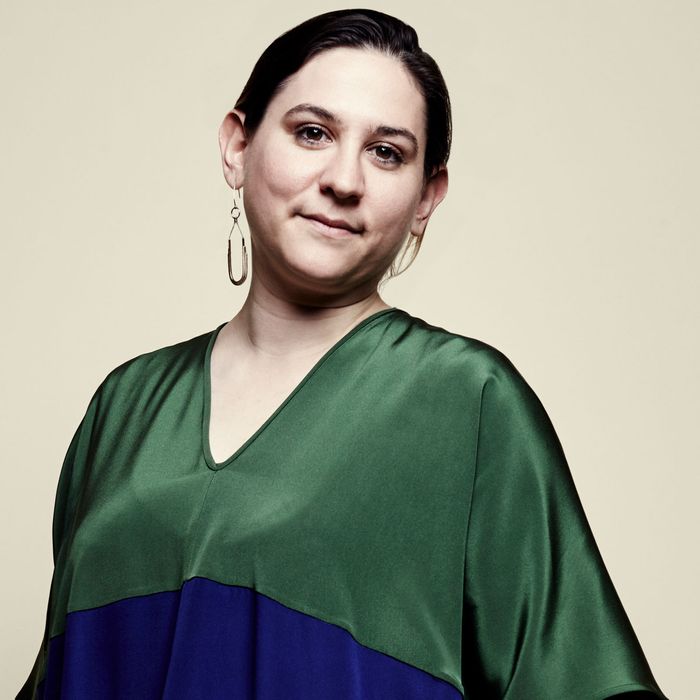 The violist Nadia Sirota.
Photo: Erik Tanner/Getty Images Portrait
Nadia Sirota likes to lead from the middle. She plays the viola, the throaty in-between instrument that often gets lost in the orchestral hubbub — unless you hear it alone, in which case, she remarks, it "sounds like a man singing high or a woman singing low."
Star performers, even those who champion the music of their time, usually soak up more attention and money than the creators of the works they play. Sirota, though, has pretty much closed off that possibility. Famous violists are only slightly less rare than celebrity bassoonists, and in any case she is genuinely invested in the success of her composer friends. On Q2 Music's Meet the Composer, which releases its latest episode on Monday, she deploys fresh music to lure new listeners into the wilds of classical music. "My goal is to create rabid classical-music fans. If I do my job well, there'll be a fan culture that decides my taste is totally shit and they'll become as snobby and narrow as metal fans." (Actually, opera aficionados can already more than their hold their own in the you-think-that's-good? department, but you take her point.)
At 34, Sirota is part of the new Establishment, a tight-knit generation of composers and performers who were educated at Princeton, Yale, and Juilliard and center their lives on New York. The group, now in their late 30s and early 40s, includes Paola Prestini, the founding artistic director of National Sawdust; Judd Greenstein, Sarah Kirkland Snider, and William Brittelle, who run New Amsterdam Records; Andrew Norman, winner of the prestigious Grawemeyer Award; Caroline Shaw, who won the Pulitzer Prize for her vocal Partita (and has the distinction of having collaborated with Kanye West); and Nico Muhly, who is at work on his second opera for the Met.
(Click below for an exclusive podcast excerpt in which Sirota speaks with Paul Simon.)
Relations among this group are at least as collegial as they are competitive. "There's a feeling that we need to make a culture together, and if one person gets a commission, that's excellent for everyone," Sirota says. Though they scatter and travel, they keep in constant touch; their Twitter accounts are a close-up chronicle of new classical music in the early 21st Century.
Sirota has music in the blood — her father is the composer Robert Sirota — and in the skin. She has a pair of avant-garde runes tattooed on her wrists: the stylized H (𝆦) that Arnold Schönberg used to represent Hauptstimme (main voice) and the N (𝆧) for Nebenstimme (secondary voice). That's peak music geek, right there. By the time she came of age, the prestige value of classical music had long since worn away. An art form that was once the backbone of Western culture had withered into one niche among many. Instead of fretting, she and her cohort got to work.
"When I got to Juilliard in 2000, I encountered a pretty sad, fatalistic attitude: We're teaching you something we all love and believe in but we don't know how to get you employed." She and her friends were energized by that depression, convinced that a) classical music couldn't possibly be dying since it felt so intense and essential to them, and b) the only way to save it was to sell it to their uninitiated peers.
"As a fan of contemporary art, an amateur who didn't go to art school, I can go to a museum and see a lot of great works and have a wonderful time and talk about that with others." She hopes to cultivate a music world that rewards that same open-minded voraciousness — maybe even an audience large enough to keep musicians like her solvent. She points out that the chamber group she co-founded, yMusic, is a business, not a nonprofit. "So many music organizations start with the assumption that we're not going to sell enough tickets or CDs to make a go of it. And I think, why can't we? Now there are now tons of people — okay, let's say three dozen — going full out to make that happen."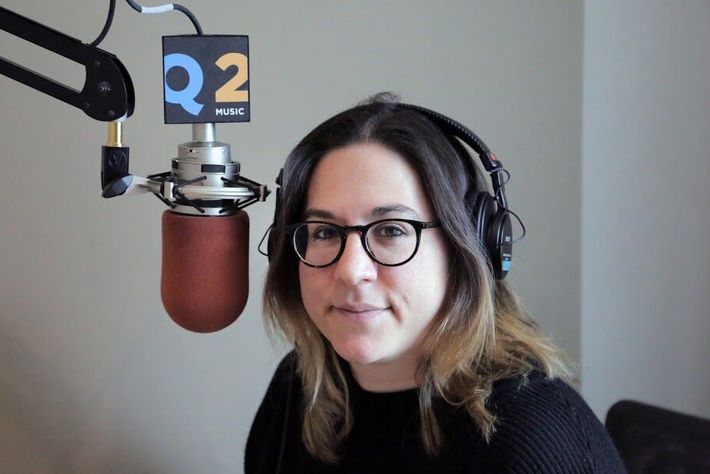 Her mission takes her along three intertwined paths. The first is yMusic, one of several avowedly eclectic hotshot ensembles that is changing the way new music gets made. The group spent almost 18 months on the road with the singer-songwriter Ben Folds (which partly accounted for the 252 days that Sirota spent on the road last year) and recently joined Paul Simon at the Eaux Claires Festival in Wisconsin. She likes the natural friction that occurs among contexts and styles, the freedom that comes from relinquishing an attachment to decorum or acoustics. "In the middle of a Ben Folds show," she says, "we'll play some music by Andrew Norman or Marcos Balter that we'd normally play in a concert hall. The only difference is that when the cello comes in, everybody screams. In a concert hall, people want to do that but they feel awkward."
Her second outlet is Meet the Composer, an elaborately produced and giddily enthusiastic tour through some pretty unpredictable musical terrain. "We try to talk to people in a way that's exciting but not condescending," she says. An exploration of John Adams's 1992 Chamber Symphony and his Son of Chamber Symphony, from 2007, scrolls back to the overweening influence of Schönberg, a Viennese émigré who fled Europe in the Hitler years and tried vainly to acclimate to Southern California. We hear a soundtrack of bursting bombs, '30s jazz, ocean waves, and the rhythmic pock of a tennis racket hitting a ball, all packed into a few hectic seconds. And with great narrative dexterity, Sirota and her producer Alex Overington smuggle complexity, nuance, and substance into an entertaining discussion of 20th-century music. (Paul Simon is the subject of Monday's episode.)
Finally, Sirota has her career as a soloist. In August, she puts out an elaborately multimedia solo CD called Tessellatum, with music by the Irish composer Donnacha Dennehy. And for the past several years, she's been touring with the concerto that Muhly composed for her, a ravishingly moody work that weaves the viola through a quietly glittering orchestral tapestry. "My favorite thing as a performer," she says, "is to get a new score and have no idea what it means and then have to figure out not just what it's about, but how to communicate that instantly. The thing is, the music is good!"
*A version of this article appears in the July 24, 2017, issue of New York Magazine.